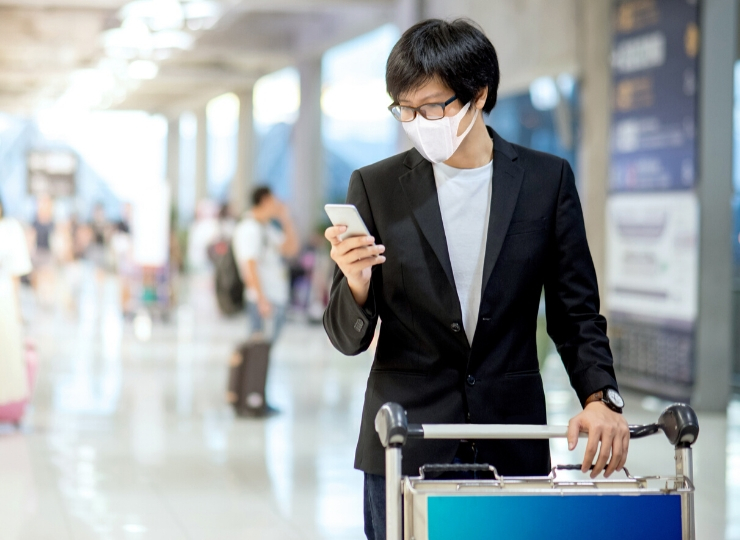 A Return to Business Travel: Customer Survey Results
Corporate Travel Management (CTM) recently conducted a global customer survey to identify the key issues and concerns for businesses and their travellers as they prepare for a return to business travel post-COVID-19.
The survey findings reinforce the positive impact of corporate travel on business performance, and highlights how the resumption of business travel will positively contribute to economic recovery.
Here, we share the key survey findings and how your businesses can best prepare for a return to travel.
Key findings
Business impacts
COVID-19 travel restrictions have had a significant impact on our customers' businesses, most significantly impacting financial performance, business growth, and customer and employee engagement, demonstrating the positive impact that business travel has on business performance.

Globally, more than 78 per cent of CTM customers surveyed said COVID-19 travel restrictions had negatively impacted business growth, 68% had experienced an impact on financial performance, and 65% cited a negative impact on customer and employee support and engagement.
The most recurring negative business impacts highlighted by our customers included:
Projects delays / inability to reach project completion
Inability to attract new business
Impact on relationship building
Inability to train new customers / employees
Manufacturing sector: impact on product development and movement
Policy changes
Only 14% of survey respondents indicated that changes made to company travel policies in response to COVID-19 were expected to be permanent. Of those permanent policy changes, the key changes included:
implementing additional approval measures
incorporating specific policy measures for pandemics
Key travel concerns
Our customers indicated that their top concerns over returning to business travel were:
Safety and well-being of travellers
Quarantine measures
Cost and availability of travel services
Information is key
CTM customers said government travel advice about border controls, quarantine measures and destination health advice, as well as traveller tracking and emergency communication tools, would be key to enabling a safe and effective return to business travel.
With travel restrictions expected to ease over the coming months, CTM is integrating additional data into its proprietary online booking tool, Lightning, to empower travel bookers and travellers to make better informed booking decisions.
Lightning will display features relating to:
hygiene and cleanliness
health screening
passenger and crew well-being
flexible conditions
and more for the services being booked, at the time of booking, to ensure travellers feel confident in their travel choices.
Eager to find out more about the return to business travel post-pandemic?
Contact CTM to speak to our team of travel experts today.