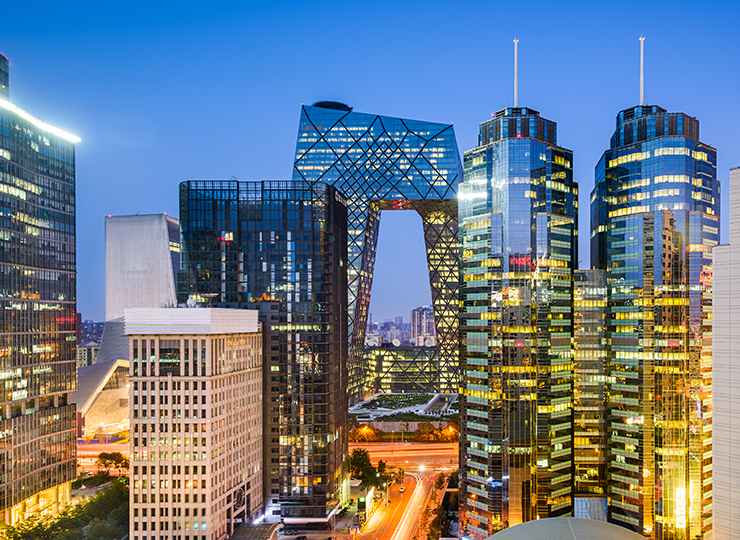 Business Travel Guide to Beijing
This Business Travel Guide to Beijing is provided in interview with Glenn Yuen, General Manager CTM China.
Glenn Yuen manages CTM's business operations in China, and has worked for CTM / Westminster Travel since 2009. He has lived in China for more than 13 years and is a frequent traveller to Beijing, Shanghai, Guangzhou and Shenzhen.
Q. WHAT DIFFERENTIATES THE CORPORATE TRAVEL EXPERIENCE OF BEIJING TO OTHER MAJOR ASIAN CITIES?

A. As the capital of China, Beijing serves as a key hub connecting different provinces in China. The unlimited possibilities and opportunities in China attract and nurture numerous fields of expertise from around the world.
Beijing is an energetic, modern city encompassing a vast ancient history. The city's abundant historical monuments provide good value to corporate travellers looking for excursion experiences.
Beijing's locals are welcoming and talkative, making Beijing a great place to work and stay.
Q. CHINA HAS A STRONG CULTURAL HERITAGE. WHICH CULTURAL NUANCES SHOULD BUSINESS TRAVELLERS BE MINDFUL & RESPECTFUL OF WHEN VISITING CHINA?
A. Mind the firmness of the handshake when given, as it is not a sign of confidence like in the West but a simple formality. Also, avoid talking too much about work when having meals with your business partner, especially during dinner.
Q. WHAT IS THE MOST COMMON MISTAKE BUSINESS TRAVELLERS MAKE WHEN VISITING BEIJING?

A. Be mindful of social distances, as Chinese people do not like to be touched particularly by strangers. Therefore, do not hug or put your hand on another person's shoulder.
Also, I do not recommend driving during peak hour due to serious traffic jams, and most signage is in Chinese.
Q. TOP TIPS FOR CONDUCTING BUSINESS AT BJS/PEK AIRPORT.
A. To navigate the free WiFi at Beijing International Airport, you will need a Chinese mobile phone number in order to receive your User ID and password via SMS, or you can scan your passport information at any information desk in order to receive the log-in.
Workstations with internet access are available at the Business Centre in T3.
Most restaurants also provide free WiFi, so ask the restaurant staff for help when you dine at one of the airport restaurants. For your convenience, you may prepare to purchase a WiFi card or WiFi router beforehand.
Q. WHAT IS THE BEST WAY TO GET FROM THE AIRPORT TO THE CITY?
A. I suggest taking the Airport Express Line to/from the city to avoid any traffic jams. The Airport Express services BJS Terminals 2 and 3 and runs directly to Sanyuanqiao and Dongzhimen stations, for transfer to the Beijing Subway's many urban and suburban stations. Trains run from approximately 6.30am to 11pm.
Q. WHICH IS THE BEST AREA OF THE CITY TO STAY IN FOR BUSINESS TRAVEL, AND WHY?
A. The Central Business District (CBD) located in Chaoyang district is home to international firms, multinational corporations and embassies; this popular commercial district is also a place where many top hotels are located. There are plenty of accommodation choices along the pedestrianised Wangfujing and the Financial Street, where numerous new hotels are popping up recently.
Q. BEST PLACES TO CONDUCT A WORKING LUNCH / DINNER IN THE CITY?
A. Considered as one of China's national dishes, Peking Duck is definitely not to be missed, while Beijing Hotpot is another must-try item. To relax after work, head to Sanlitun or Houhai and grab a drink from one of the contemporary bars and restaurants.
Q. IF YOU ARE IN A RUSH, WHAT IS THE BEST MODE OF TRANSPORT TO USE WITHIN THE CITY?
A. Take the Beijing Subway, a rapid transit rail network that serves the urban and suburban districts of Beijing municipality. The network has 22 lines and more than 300 stations. The subway is the world's busiest in annual ridership, with 3.66 billion trips delivered in 2016.
The Beijing Subway switched from a fixed-fare to a distance-based fare schedule for all lines except the Airport Express in December 2014. Fares start at ?3 for a single trip up to 6km in distance, and then upwards depending on distance. Calculate your fare here.
The subway's fare collection gates accept single-ride tickets and the Yikatong fare card. Riders can purchase tickets and add credit to Yikatong card at ticket counters or vending machines in every station. Riders must insert their ticket or tap their card at the gate both before entering and exiting the station.
Q. WHAT SHOULD EVERY BUSINESS TRAVELLER EXPERIENCE WHILE IN BEIJING, AND WHY?
A. Spare some time and visit the Forbidden City which lies right in front of the city's gates. The centuries-old palace was once home to emperors in the Ming Dynasty and Qing Dynasty. More attractions include the Great Wall, Summer Palace and Hutong.
Q. ANY TRAVELLER SAFETY TIPS WHILE VISITING BEIJING?
A. As a capital city, Beijing is very safe for travellers. Yet, be aware of pickpockets when taking public transportation or in crowded area. In addition, it is recommended to have your travel documents with you when going out.
Q. WHAT'S THE BEST AND WORST TIME OF YEAR TO TRAVEL TO BEIJING, AND WHY?
A. Spring and autumn are the best times to visit Beijing. Avoid summer and winter as the temperature may surge to 39°C and plunge to -20°C. Also, avoid visiting Beijing during Chinese New Year, Labour Day Golden Week and National Day holidays. These are the peak seasons in mainland China where domestic visitors come to Beijing from different provinces and accommodation rates are relatively higher.
Q. IS THERE A MUST-HAVE APP TO DOWNLOAD PRIOR TO ARRIVAL TO MAKE A STAY IN BEIJING MORE EFFICIENT/PRODUCTIVE?
A. If you are going to use Skype for conference call purposes when travelling to Beijing, download the app before arrival. If you wait until you get here, your request to visit the Skype site will be redirected to a Chinese version of the site, and you will need to download a program file that allegedly allows for monitoring.
For making hassle-free online payments, you may wish to download the app Alipay or WeChat. WeChat can also be used for instant messaging.
Do you have an upcoming business trip? Take advantage of our expert knowledge and get in contact with CTM today: