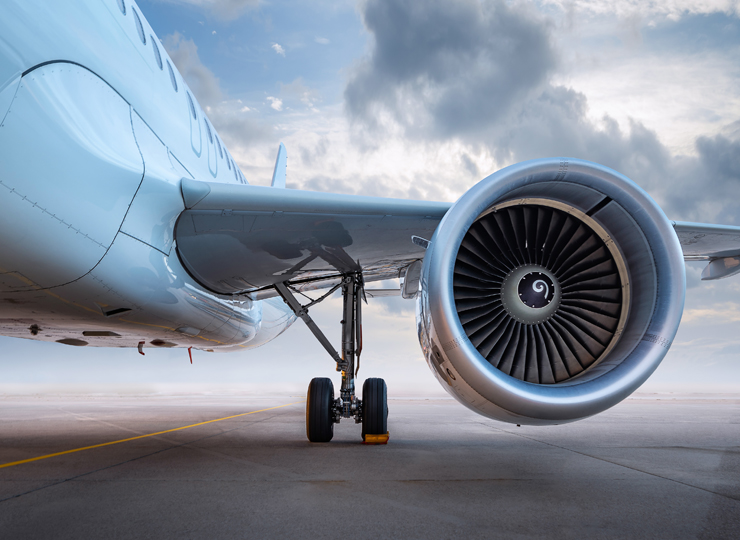 Business Travel News : February 2020
Airlines/Airports.

Air New Zealand reveals details of Economy Skynest lie flat beds
Air New Zealand has unveiled a ground-breaking new lie-flat prototype sleep product for economy class travellers. The Economy Skynest is the result of three years of Air New Zealand research and development, with the input of more than 200 customers at its Hangar 22 innovation centre in Auckland. The airline will make a final decision on whether to operate the Economy Skynest next year after it has assessed the performance of its inaugural year of Auckland-New York operations. Source: Air New Zealand

ANA to Test Advanced Mobility Solutions at Tokyo Narita Airport

All Nippon Airways will test autonomous RakuRo™ mobility assistance solutions at Tokyo Narita International Airport from February 27 to 28. Designed by ZMP Inc, these advanced prototypes are designed to streamline transportation and making it easier for passengers to navigate Narita Airport.  The RakuRo™ autonomous mobility solution takes passengers to their selected destination, including boarding gates, duty free shops, and restaurants. Source: All Nippon Airways

New Delta Sky Club coming to Haneda in time for Tokyo games

Delta has begun construction on its new Delta Sky Club at the former TIAT Lounge Annex on the fifth floor of the International Terminal at Haneda International Airport. The nearly 9,000 square foot Club is located close to gates where Delta flights will depart to seven of its U.S. gateways including Atlanta, Detroit, Los Angeles, Minneapolis/St. Paul, Portland, Seattle, and Honolulu, starting March 29 . The newest Delta Sky Club will open early July, just in time for the Tokyo games. Source: Delta
KLIA Pilots Facial Recognition Technology Throughout The Total Passenger Journey

Passengers travelling to Japan from Malaysia were pleasantly surprised to be the first to experience the Single Token Journey concept at KL International Airport. The single token journey concept utilises facial recognition technology providing passengers with one single identification verification that will take them through the entire airport touchpoints from check-in to the boarding gate. Passengers on two daily Malaysia Airlines flights to Narita International Airport, Tokyo and Kansai International Airport, Osaka will get to enjoy this convenience. Source: Malaysia Airports

Changi Airport begins Terminal 2 expansion works to increase capacity

Changi Airport Group announced that expansion and renovation works at Terminal 2 (T2) are commencing after the Chinese New Year holidays, beginning with check-in rows 9 to 12 in the Departure Hall. This marks the beginning of a multi-year expansion project which will increase T2's handling capacity, as well as to replace facilities and amenities which are nearing the end of their shelf lives. The expansion project will add 15,500 square metres to the terminal building and increase Changi Airport's capacity by five million passengers per annum (mppa). This brings Changi's total capacity to 90 mppa when the works are completed around 2024. Source: Changi Airport

ANA to Open New Lounge in Narita International Airport on March 29

All Nippon Airways (ANA), Japan's largest 5-Star airline for seven consecutive years, will open a state-of-the-art new lounge in Tokyo Narita International Airport (NRT) on March 29. The new lounge will be ANA's third at Narita Airport, indicating its continued investment in this prominent global air travel hub. Located in Narita International Airport's Terminal 1, Satellite 2, the lounge will improve accessibility and convenience for passengers departing from gates 21-25 as well as passengers taking buses to their aircraft from the outer bay areas. Source: All Nippon Airways
Hotels.

Swiss-Belhotel Opens First Hotel in Malaysia

Swiss-Belhotel International announced the opening of its first Malaysian property. Swiss-Belhotel Kuantan is a four-star hotel on the East Coast of Peninsular Malaysia, facing the South China Sea, only 2km from buzzing Kuantan, the capital of the culturally rich Pahang state. The 27-storey property has 366 rooms and suites as well as 10 state-of-the-art Meeting rooms including a Ballroom which are suitable for all types of events, from intimate strategy meetings and training sessions to grand corporate Conferences and Gala dinners. News Source: Swiss-Belhotel

Rosewood Yangon Opens as A Center of Culture and Style in Myanmar

Housed in one of the grandest and most expansive buildings built during the colonial era, formerly the New Law Courts built in 1927, the hotel is located in the heart of the historic center amidst other heritage buildings at the junction of the famous Strand and Sule Pagoda Roads. With its dramatic row of original three-story-high Ionic colonnades, the hotel forms a formative presence on the banks of the Irrawaddy River.  News Source: Rosewood

Meliá Hotels International opens its first hotel in Thailand

Meliá Hotels International and Asset World Corporation (AWC), Thailand's leading integrated lifestyle real estate group celebrated the grand opening of Meliá Koh Samui, a stunning nautical-themed luxury beachfront resort in Koh Samui. Nestled on Choeng Mon Beach, just 15 minutes from Samui International Airport, Meliá Koh Samui is a 159-room and 41-suite property that features a host of outstanding facilities, including an outdoor pool-side and beachfront function spaces which can host events for 500 guests. News Source: Meliá Hotels

Four Seasons Hotel Tokyo at Otemachi Is Now Accepting Reservations

Facing the Imperial Palace Gardens and with Mount Fuji visible in the distance, Four Seasons Hotel Tokyo at Otemachi is poised to become the next level of luxury in this ever-changing city, honouring its illustrious past as it boldly looks to the future. The all-new Hotel is now confirming reservations for arrivals beginning July 1, 2020. Ideally located for business travellers within Tokyo's financial district, the Hotel's namesake Otemachi Station, one of the city's largest subway hubs, is directly accessed from the Hotel. News Source: Four Seasons Hotel