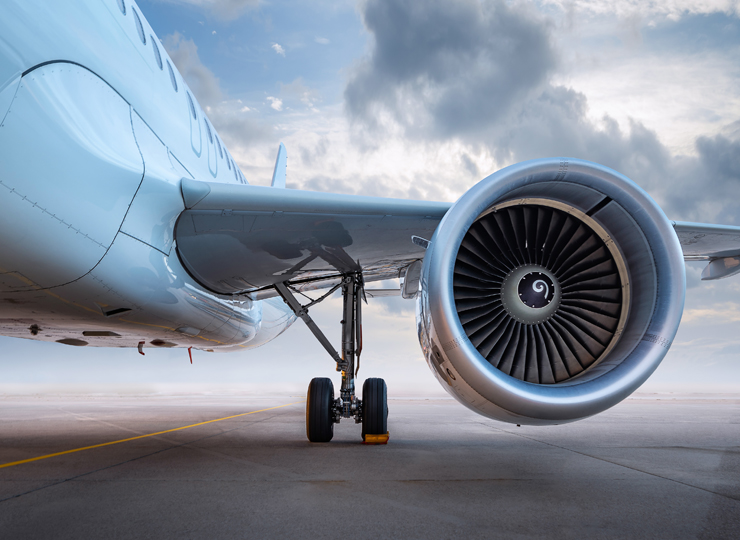 Business Travel News : January 2020
Airlines/Airports.

Emirates offers festive treats to celebrate Lunar New Year

Travellers flying with Emirates to and from China, Hong Kong, Taiwan, Singapore, Malaysia & Vietnam, between 23 and 31 January will enjoy a selection of festive sweet treats across all classes. First Class and Business Class travellers will end their meal on a sweet note with a delectable slice of red velvet and lychee cake, while Economy Class passengers can tuck into a mouth-watering red velvet and lychee mousse. News Source: Emirates

Malaysia Airlines Ushers in Chinese New Year with classic festive meals

Malaysia Airlines is all geared up for the Chinese New Year festivities with delicious offerings on board as well as at its Golden Lounges in KL International Airport (KLIA), Kuching and Kota Kinabalu. From 25 until 31 January 2020, Malaysia Airlines will be delighting its guests with delectable festive dishes which will be available for lunch, dinner and supper on selected flights to Hong Kong, Daxing (Beijing), Shanghai and London. The festive menu perfectly complements its Fly Malaysia campaign that allows visitors to experience the taste of truly Malaysian cultural heritage dishes, such as the Yee Sang, be it on ground or at 30,000 feet. News Source: Malaysia Airlines

Emirates adds plant-based options to its January menus

With the rising popularity of vegan meals amongst its customers, Emirates is celebrating Veganuary on board by including an additional plant-based option on its menus for the month of January. While vegan meals can be pre-booked on all flights and classes, this is the first time Emirates is including a readily available vegan option on its menus. The plant-based meal is available as a fourth main course option in First and Business Class menus on flights from Dubai to USA, Europe, Australia, New Zealand, South Africa and Addis Ababa. News Source: Emirates

Japan Airlines signs new codeshare with Shanghai Airlines

Japan Airlines (JAL) announced a codeshare agreement with Shanghai Airlines to expand the carrier`s international network in China. Reservations and ticket sales started on January 9 and codeshare flights will start on January 17, 2020. The codeshare agreement will add two routes to JAL`s international network, which includes flights between Shanghai Pudong and Osaka Kansai airport, as well as Toyama airport. Both codeshare flights will be operated by Shanghai Airlines. Together with Shanghai Airlines, the JAL Group will strive to deliver a comprehensive network by providing more travel options for its valued customers. News Source: Japan Airlines

Qantas has been named the safest airline for 2020

AirlineRatings.com has announced its 'Top Twenty Safest Airlines 2020 from the 405 different airlines it monitors. Qantas Airways has been named safest airline in the world, followed by Air New Zealand, EVA Air, Etihad, Qatar Airways, Singapore Airlines, Emirates, Alaska Airlines, Cathay Pacific Airways, Virgin Australia, Hawaiian Airlines, Virgin Atlantic Airlines, TAP Portugal, SAS, Royal Jordanian, Swiss, Finnair, Lufthansa, Aer Lingus, and KLM. News Source: AirlineRating.com

British Airways Trails Robots to Guide Passengers Through The Airport

British Airways has announced that from 2020 it will trial AI-powered autonomous robots at its home at Heathrow Terminal 5 to help some of the 90,000 passengers who travel through the terminal each day navigate through the airport, freeing up the airlines' award-winning airport hosts to help passengers with more complex queries. The cutting-edge robots are programmed to interact with passengers in multiple different languages using the latest translation technology to answer thousands of questions, including real-time flight information. The robot will move around the airport terminal freely and safely, escorting customers to specific locations such as the airline's dedicated Special Assistance and Family Check-In zones. News Source: British Airways

Garuda Indonesia was the most punctual airline in 2019

OAG unleashed its Punctuality League 2020, declaring Indonesia's flag carrier Garuda Indonesia the world's most punctual airline. Several Asian airlines were ranked among the top 10, including Japan's Skymark Airlines in third, All Nippon Airways in seventh, Jetstar Asia in eighth, Singapore Airlines in ninth and Thai AirAsia in tenth. OAG also ranked the most punctual airports across the world, Moscow's Sheremetyevo took first place under the 'mega airport' category, with an on-time performance score of 86.87 percent. Two airports in Asia entered the top 10 list, including Tokyo's Haneda in second, with a score of 86.6 percent and Singapore's Changi Airport in third, with a score of 84.03 percent. News Source: OAG
Hotels.

Hyatt and Headspace Collaboration to Bring Mindfulness and Meditation to Guests Around the World

Hyatt Hotels Corporation and Headspace, a leader in mindfulness and meditation with nearly 60 million users in 190 countries, announced a new global wellbeing collaboration between Hyatt and Headspace that will bring mindfulness exercises, guided meditations and sleep content to millions of employees, corporate customers and guests. Guests will receive complimentary access to Headspace via in-room content, including short meditations for those with busy schedules, soothing sounds for a restful night's sleep, expert guidance from former monk and Headspace co-founder Andy Puddicombe, and more. Additionally, Headspace content will power Hyatt's new meditation experience for meeting and conference attendees, which is expected to launch later this year.  News Source: Hyatt

Wyndham Hotels & Resorts Opens Hotel in Klang, Malaysia
Wyndham Hotels & Resorts announced the opening of its flagship Wyndham hotel brand in the Royal Town of Klang, just 30 minutes from Kuala Lumpur. Wyndham Acmar Klang is the first upscale, international five-star hotel to enter Klang, which is one of Malaysia's commercial gateway and economic districts. The 488-room hotel is poised to be a new landmark in Klang and ideally located for business travellers and meeting planners, offering a total of 11 meeting rooms equipped with state-of-the-art audio and visual systems and an onsite business centre. News Source: Wyndham Hotels & Resorts

Karaksa Hotel Grande Shin-Osaka Tower Opens in Osaka, Japan

KARAKSA HOTELS Corporation has opened its largest hotel in Osaka, Japan. Located just five minutes from Shin-Osaka Station, Karaksa Hotel Grande Shin-Osaka Tower provides easy access to bullet train, local train and subway lines. It is also convenient for accessing the popular tourist spots of Umeda, Shinsaibashi and Namba, all within 6–15 minutes directly on the Osaka Metro Midosuji Line. It stands 24 stories tall and has 396 guest rooms in many diverse styles, including double rooms, twin rooms, 219 rooms accommodating up to three guests, and 20 rooms accommodating as many as 4 guests. There are also 160 connecting rooms linked together by inner doors, which accommodate up to six guests and are very popular with group travelers.  News Source: Karaksa Hotels
Others.

Asia Dominates When it Comes to Passport Power in 2020

As we enter the new decade, Asian countries have firmly established their lead on the Henley Passport Index, the original ranking of all the world's passports according to the number of destinations their holders can access without a prior visa. For the third consecutive year, Japan has secured the top spot on the index — which is based on exclusive data from the International Air Transport Association (IATA) — with a visa-free/visa-on-arrival score of 191. Singapore holds onto its 2nd-place position with a score of 190, while South Korea drops down a rank to 3rd place alongside Germany, giving their passport holders visa-free/visa-on-arrival access to 189 destinations worldwide. News Source: Henley Global