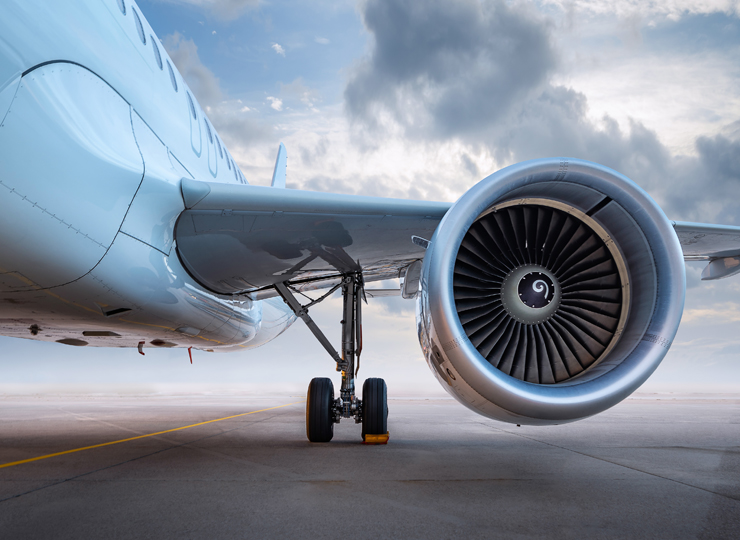 Business Travel News : July 2020
It is recommended that travellers contact airlines directly in regards to their routes, flight updates and availability.  For a comprehensive list of airlines and their current flight updates please view COVID-19 Travel Updates.
Airlines/Airports.

New self bag drop solution at Tokyo International Airport Haneda

Tokyo International Airport Haneda commissioned Toyo Kanetsu K.K. and Materna IPS with the provision of a unique self bag drop solution at the Terminal 2 international facilities and in Terminal 3. The new facility was successfully opened in April 2020 with 68 self bag drop units. A total of 104 units will be installed this year. Japan Airlines is already using the solution for its passengers while All Nippon Airways and Delta Airlines as well as many other airlines will follow shortly, providing a simple way for passengers to drop off their luggages within seconds.  News Source: Materna
Emirates covers customers from COVID-19 expenses to boost travel confidence


Emirates has announced a world-first offering to cover medical expenses of up to EUR 150,000 and quarantine costs of EUR 100 per day for 14 days for its customers diagnosed with COVID-19 during their travel, while they are away from home. This cover is provided by the airline, free of cost to its customers. This cover is immediately effective for customers flying on Emirates until 31 October 2020. Click here for more details. News Source: Emirates

American Airlines to provide new touchless check-in experience
American has created a new touchless check-in experience for customers, allowing them to proceed to the gate without touching the kiosk screen. When the customer arrives at the check-in kiosk, they can scan the boarding pass on their personal mobile device or one they printed out at home. After the boarding pass is scanned, the kiosk automatically prints the bag tags, all without the customer having to touch the kiosk. This new technology will be in place at more than 230 airports. News Source: American Airlines
Etihad Airways to resume flights to Shanghai


Effective 27 July, Etihad Airways will resume passenger flights from Abu Dhabi, the capital of the United Arab Emirates, to Shanghai, China. The service will operate with an initial weekly flight using a Boeing 777-300ER, featuring Business and Economy cabins. Guests travelling on Etihad Airways flights to China will be required to show a negative COVID-19 PCR test result received within 72 hours prior to departure from Abu Dhabi, or from their departure airport if they are transferring from other cities via Abu Dhabi. News Source: Etihad Airways
Etihad Airways joins forces with Mediclinic for convenient home PCR testing
Etihad Airways is now collaborating with Mediclinic Middle East to offer its UAE-based travellers a convenient COVID-19 PCR testing service at their home, or at a Mediclinic facility, prior to their travel. This development is part of the airline's Etihad Wellness sanitisation and safety programme, recently introduced to ensure the highest standards of hygiene are maintained at every stage of the customer journey. News Source: Etihad
Changi Airport to roll out contactless automated kiosks and immigration lanes


At Changi's automated kiosks, new proximity sensors are being installed progressively to eliminate the need for travellers to touch the electronic screens when they check in or drop off their bags. The infrared sensors will enable passengers to select options and key in their travel details by pointing their finger close to the screen without touching it. The Immigration & Checkpoints Authority has upgraded the automated immigration lanes with a new biometric system that uses face and iris recognition technology as the primary means for identity verification. News Source: Changi Airport
Hotels.
Hotels awarded with the SG Clean quality mark are now welcoming guests in Singapore
A growing number of hotels in Singapore are now awarded with SG Clean quality mark, a campaign rolled out by Enterprise Singapore and the Singapore Tourism Board, for its commitment in sanitation and hygiene standards towards safeguarding public health. To be certified, hotels must go through a seven-point checklist tailored to the requirements and operations in the various sectors. These cover the appointment of an SG Clean manager to oversee the establishment's practices, temperature and health screening of employees, arrangements for engagement of external personnel such as suppliers and contractors, implementation of cleanliness and hygiene practices, as well as complying with health and travel advisories, guidelines and government orders on COVID-19. Hotels under Hyatt, Shangri-Lai, IHG, Marriott, Millennium Hotels, Far East Hospitality and many more have been certified with SG Clean quality mark. Travellers and businesses looking to stay or organise events at a hotel with SG Clean certification may refer to the certified hotel list. Learn more from SG Clean and STB. 

Shangri-La to upcycle hotel linens into reusable face masks

Shangri-La Group has partnered with Diversey, a leading global hygiene solutions provider to transform 12,500 kilograms of used linen donated into reusable fabric face masks by local NGOs in Southeast Asia and Sri Lanka. The masks will be distributed to local communities, providing vulnerable members of society with a basic piece of protection that is now mandatory in many countries to  fight against COVID-19. News Source: Shangri-La