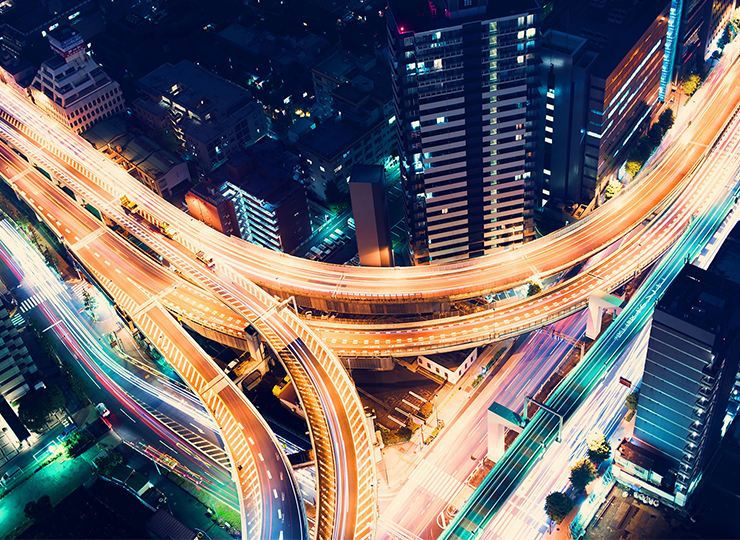 CTM: 25 years in business travel
To celebrate Corporate Travel Management's 25th birthday, we've taken a look back at some of the biggest changes to have revolutionised business travel during the past 25 years.
Business travel today is unrecognisable from 25 years ago. In 1994 it was an era of in-house travel agents, paper tickets and fax machines. It was also the year Corporate Travel Management (CTM) was founded in Brisbane, Australia. And from humble beginnings, the business has grown from a two-person team into one of the world's most successful travel management companies.
CTM's extraordinary journey has coincided with a complete transformation of the travel experience. With technology and personalisation driving disruption within one of the world's most dynamic industries, business travellers in 2019 are more empowered than ever before.
Things have come a long way. The first airline e-ticket was issued in 1994. However, take-up was slow and a decade later a mere 19% of global tickets were electronic. It is a very different story today, with online transactions dominating in a number of markets.


1994 also saw the arrival of the Netscape internet browser, which would provide new opportunities for countless businesses to sell their products and services. The same year, Travelweb.com emerged as the first comprehensive online catalogue of hotel properties around the world and, a short time later, included a component to make bookings. Before long, the internet welcomed a multitude of new sites that signified a shift towards a more consumer-focused industry, where travellers have direct access to information and user-reviews. The arrival of the iPhone in 2007 heralded the availability of travel services on mobile devices.
Passenger comfort has also come on in leaps and bounds, with the quality of airport lounges, airline seats and inflight catering all significantly improved. Back in 1994, travellers may have been fortunate to watch an in-flight movie on a communal screen. Today, airlines are equipped with a range of personal entertainment options, spanning the latest movies, TV shows, news, games, podcasts and more. Smoking on planes was still common on some carriers in the early nineties. In fact, it was only in 1994 that Delta became the first airline in the USA to ban smoking on all worldwide flights.
CTM has successfully adapted to the ever-changing travel landscape over the years, ensuring customers receive superior service, innovative technology solutions and a positive return on investment. We had a chat to some of our experienced industry professionals to identify some of the key changes they've witnessed throughout their travel careers.
How has the business travel journey changed over the last 25 years?
Andre Moten, Chief Operating Officer AU/NZ (23 years in the travel industry)
It has become simpler, more automated and, generally, less expensive. More organisations have technology and workflow processes that help to enforce travel policy and cost-saving requirements, allowing travellers to book and manage itineraries via mobile apps and online self-booking tools for greater efficiency and personalisation.
Glen Yuen, General Manager China (35 years in the travel industry)
Automation has made a huge difference to travel management and the travel experience by eliminating many manual processes. The shift from offline to online and mobile bookings has been revolutionary, with itineraries quoted, booked, approved and ticketed instantly.

Boris Doerwald, General Manager Germany & Northern Europe (31 years in the travel industry)
Business travellers have moved from paper tickets to electronic, with online check-in and electronic boarding passes making the travel experience more efficient and convenient. Once, before I worked at CTM, I used cash to buy a special fares ticket for a customer from a supplier, then delivered it in person myself! Electronic payments and ticketing have come a long way.
What is different about the role of TMCs (travel management company) today?
Debbie Langen, SVP Business Development North America (29 years in the travel industry)
TMCs have evolved from being a "profit centre" for corporations to an instrumental service provider. Duty of care obligations, driving efficiency for travellers, and reducing the cost of travel all require more sophisticated strategies today. Our customers once looked to us to answer the phone, issue and deliver a ticket, and return a commission share. Now, we provide consultative strategies for safety, supplier negotiations, and innovative solutions to reduce costs without sacrificing service. Travel managers have evolved into strategic procurement and finance professionals, and work in collaboration with risk departments and data security.

Andre Moten
TMCs have had to become experts in a wide range of products, services and technologies in order to provide holistic advice to customers. This includes, but is not limited to, business intelligence, approval and traveller tracking, risk management, cost forecasting, online self-booking tools and apps, expense management solutions, workforce management tools, ride share technology, portals, payment methodologies and ever-evolving airline, hotel and car hire products. This knowledge resource is essential for customers to unlock optimal value and efficiency from their travel management program.
Rico Law, General Manager Hong Kong (33 years in the travel industry)
Today's TMCs need to be a trusted business partner. At CTM, we proactively connect with the customer to understand their specific challenges and business objectives in order to provide value-added services.
Have customer expectations for TMCs changed in the past 25 years? If so, how?
Greg McCarthy, Chief Executive Officer AU/NZ (35 years in the travel industry)
Customer expectations are far greater now, particularly across cost savings and ROI. TMCs no longer just manage travel bookings; they need to be creative, proactive and add real value. Accountability and transparency are paramount.
Andre Moten
One constant over time has been the importance of 24/7 access to expert and highly qualified travel consultants for complex itineraries and when things don't go to plan. The ability to communicate quickly has improved with inflight WiFi and social media, and this personal touch remains as critical as ever.
Eugene Tan, General Manager Singapore (18 years in the travel industry)
In a more unpredictable world, travel risk management and real time access to travel alerts and news have inevitably become of paramount importance. As a result, there has been a trend towards customers putting more emphasis on security and the well-being of their business travellers.
What impact have developments in technology had on the industry?
Debbie Langen
Technology is now all-encompassing in the travel environment and nearly unrecognisable from 1994! Back then we used pink message notepads, faxes, paper tickets, and a "Green Screen" GDS with little automation or scripting. Today the internet enables online self-booking, while cell phones enable constant connectivity and quick sharing of experiences, both good and bad. Customer turnaround expectation is now in 'clicks' rather than a call back later in the day!

Anita Salvatore, SVP Account Management North America (30 years in the travel industry)
From booking to selecting seats, flight check-in and viewing wait times for security, today everything is available at the traveller's fingertips. The internet of things allows travellers to access room keys via an app, bypassing hotel front desk check-in. It is a 'know-and-go' society, making business travel more productive and cost effective than ever before.
Cally Davenport, Head of Projects, Data, Change and Innovation UK/Europe (19 years in the travel industry)
It is far easier to keep track of travellers these days and also much easier to deal with out of hours incidents, last minute changes and travel requirements. Online and mobile booking tools make it easier for people to look after themselves on the road without stress.
Looking to the future…
Innovation and technology will ensure the pace of change in the travel industry continues to intensify and, just as 1994 is a world away from today, the landscape will undoubtedly be very different 25 years from now.
Here at CTM, we are excited about what the future holds. We look forward to working closely with our customers and suppliers to further enhance the business travel experience, reducing costs, improving efficiencies and maximising safety at every step of the journey.
SHARE THIS PAGE: