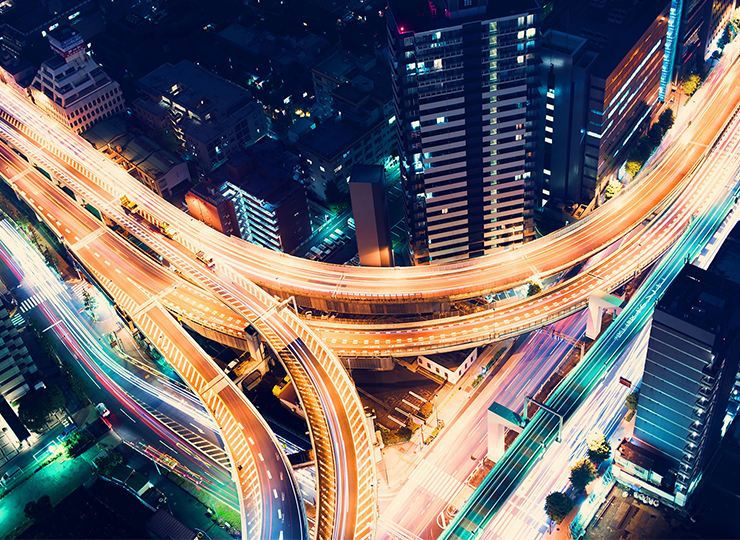 CTM celebrates 25 years in business travel
CTM reaches an exciting milestone in 2019 as the global travel management company celebrates 25 years in business travel. Founder and Managing Director Jamie Pherous couldn't be prouder of the company's epic journey from Australian start-up to worldwide travel management provider.
Starting as a team of just two in Brisbane in 1994, CTM was the brain child of a tenacious 25-year-old Pherous, himself a frequent business traveller with a passion for doing things differently – and better – than the status quo. That company has since transformed into a global leader in travel solutions spanning corporate, events, leisure, loyalty and wholesale travel. CTM today has offices across four continents and an annual turnover of AU$4.95b (FY18).
Here are a few of Jamie's personal highlights from 25 years in business travel.

Do you remember your first big account win – how did you feel? And how did you win it?
I remember it like it was yesterday! As a start-up with nothing much to our name, our sales strategy was all about cold-calling. We had a few smaller customers on our books, but we chipped away on our first major account for more than a year. Its size was significant, pretty much equivalent to our total annual sales volume, giving us the potential to double our business overnight.
I remember getting the call from the EA to book a complex first-class itinerary, and her words still resonate today: "Here's your opportunity Jamie, make sure you shine,"
I distinctly remember the adrenaline pumping through my veins. This was the start of our enormous growth journey in the Australian market, built on the same customer value proposition that underpins our business today; providing excellent customer service, innovative technology and delivering a return on investment to customers.
CTM listed on the Australian Securities Exchange (ASX) in 2010. What were your key learnings from the IPO?
The most important gain from an IPO is that you must embrace the accountability. It makes you a much stronger company in terms of forward-thinking, strategy and contingency planning. There is no doubt we are a much more sophisticated business than we were 10 years ago across all these facets, and we've achieved this without losing our company culture and brand personality. This would not have been achieved if we'd stayed privately owned.
Being publicly listed has also enabled many of our employees to own a piece of the company's success. I am very proud of that. We have created and maintained a culture of collaboration, empowerment and excellence at CTM. As a result, we have a highly committed and engaged workforce. It's fantastic to see those employees personally gain from the company's success, which is a direct reflection of their expertise and commitment to our company and customers' success.

Tell us about your first office expansion.
Back then, growth was by osmosis. Our clients continually said they needed service based out of Sydney and Melbourne and would support us if we set up offices there. This is where CTM's growth philosophy started and continues to this day. It's critical to have great local leaders that know their market. So, we acquired small businesses with great reputations and similar service and people cultures and took them under our wing. We expanded from there.
How did international expansion change the business for employees and customers?
It gave us the opportunity to win larger customers with regional operations. Our first step was New Zealand, and we followed the same acquisition philosophy: a great local business with a strong reputation and similar culture. We had 25 accounts that operated in both Australia and New Zealand and methodically went through the process of pitching to them with a service proposition that was consistent across the Tasman. This success gave us the confidence to reach out and expand into the USA. In turn, this opened up opportunities to win and service larger accounts that had operations in both Australasia and the US. The same philosophy of embracing great leaders that shared our values and culture has been key to our success in every global region.
What was a highlight from entering the Asian market in 2013?
Asia has been one of the most interesting and rewarding challenges, personally. After our first year of Asian ownership our CEO Asia, Larry Lo, kindly helped me translate my company speech into Mandarin and I learned it by heart – it was no easy feat for me and really showed me the value of cultural integration and respect. Part of the New Year tradition in Asia is for employees to come up to management and celebrate by sculling a drink. We have a very large business in Asia, so it was a big night!
What have been your biggest learnings through it all?
I am a great believer that every business challenge creates a learning opportunity to grow. The GFC in 2007/8 was no different. The adversity we faced during a really critical growth stage taught us the importance of building a financially strong and diversified business. Today, we have incredible diversity by client size, industry and region and we have a strong balance sheet with very little debt.
How has technology shaped the CTM business and the business travel experience in the past 25 years?
When I started the business in 1994, I was a Jack-of-all-trades. I managed sales, account management and was a travel consultant. I loved the complex, last-minute itineraries the most. Through working all aspects of the business, I gained an understanding of how important technology could be in eliminating manual process that added no value to our customers and frustrated our staff.
This is where the technology revolution at CTM started and why we have progressed to where we are today. I am extremely proud of the client-facing technology world 'firsts' we have delivered and continue to develop through our four global technology hubs.

What are you most looking forward to as CTM enters its next quarter century?
Our goal has never been to be the biggest, only to be the best. By that I mean the best travel supplier, the best employer, and the best business partner. What's most exciting for me as I reflect on the past 25 years and look eagerly towards our next chapter is seeing our business really starting to deliver on these goals in all four global regions. We've established a strong physical presence in our key markets, built highly experienced local teams in each region, customised our CTM SMART Technology suite locally to suit the specific travel needs of each region, and established mutually supportive partnerships with our customers and suppliers worldwide. It hasn't happened over night and we're relentlessly committed to continuous improvement, but we're now in a really great position to power ahead.
The nature of our business and people is never to sit still, and we continue to challenge ourselves to be the best – to do things differently and be better than the rest. I'm confident that we'll continue to deliver on that goal moving forward.
SHARE THIS PAGE: