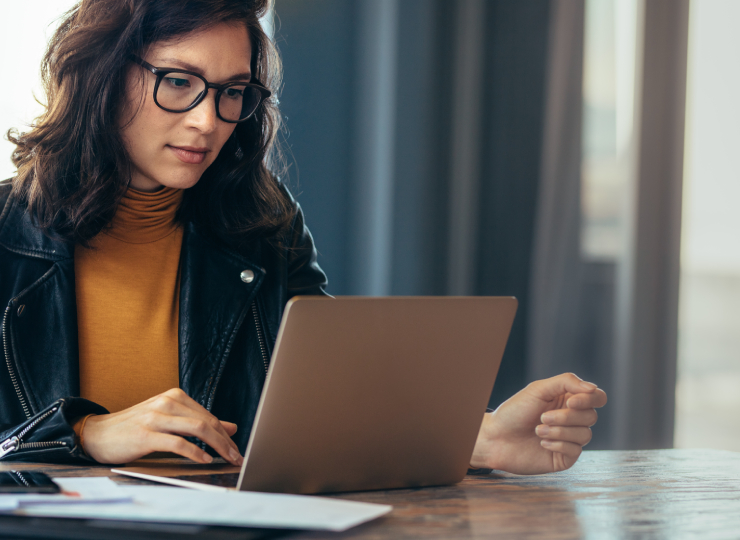 What is (really) important to Travel Managers?
Earlier this year, Sabre, one of the travel industry's leading GDS technology companies, released the results of their Corporate Travel Survey. The survey provides insights into the top corporate travel trends from travel managers and bookers, as identified by over 70 travel management companies (TMCs) across the Asia Pacific region.
While the results have, in many ways, highlighted that 'the more things change, the more things stay the same', with cost savings and policy compliance continuing to be at the forefront of concern for travel managers, at CTM we can see that it will be the TMCs who provide leading technology-based solutions that will lead the way in corporate travel in 2020 and beyond.
Cost Savings
Cost savings are a major concern. 65% of respondents admitted that they had been asked to identify new ways to minimise spending on their travel programs.
Cabin downgrades, shifting reservations from business to economy class accounted for close to 40% of travel manager bookings.
Premium economy has grown in popularity regionally with 33% of travel managers reporting an increase of almost 5% on bookings in this class over the last year.
Almost a quarter of respondents identified a significant increase in their low-cost carrier (LCC) volume share.
The CTM Solution
Providing clients with cost savings and a demonstrated return on investment is at the forefront of CTM's value proposition. CTM works with clients to develop bespoke travel policies and assist in supplier negotiations, to suit their individual needs and business goals. These customised solutions can also be configured into the client's booking technology.
CTM's online booking tool (OBT), Lightning, helps to improve cost savings by highlighting preferred suppliers, cheapest fares of the day, 'best and rest' for hotel bookings and providing alerts on lost savings before booking. CTM's Travel Forecasting also supports travel bookers to select the best days to travel based on average fares.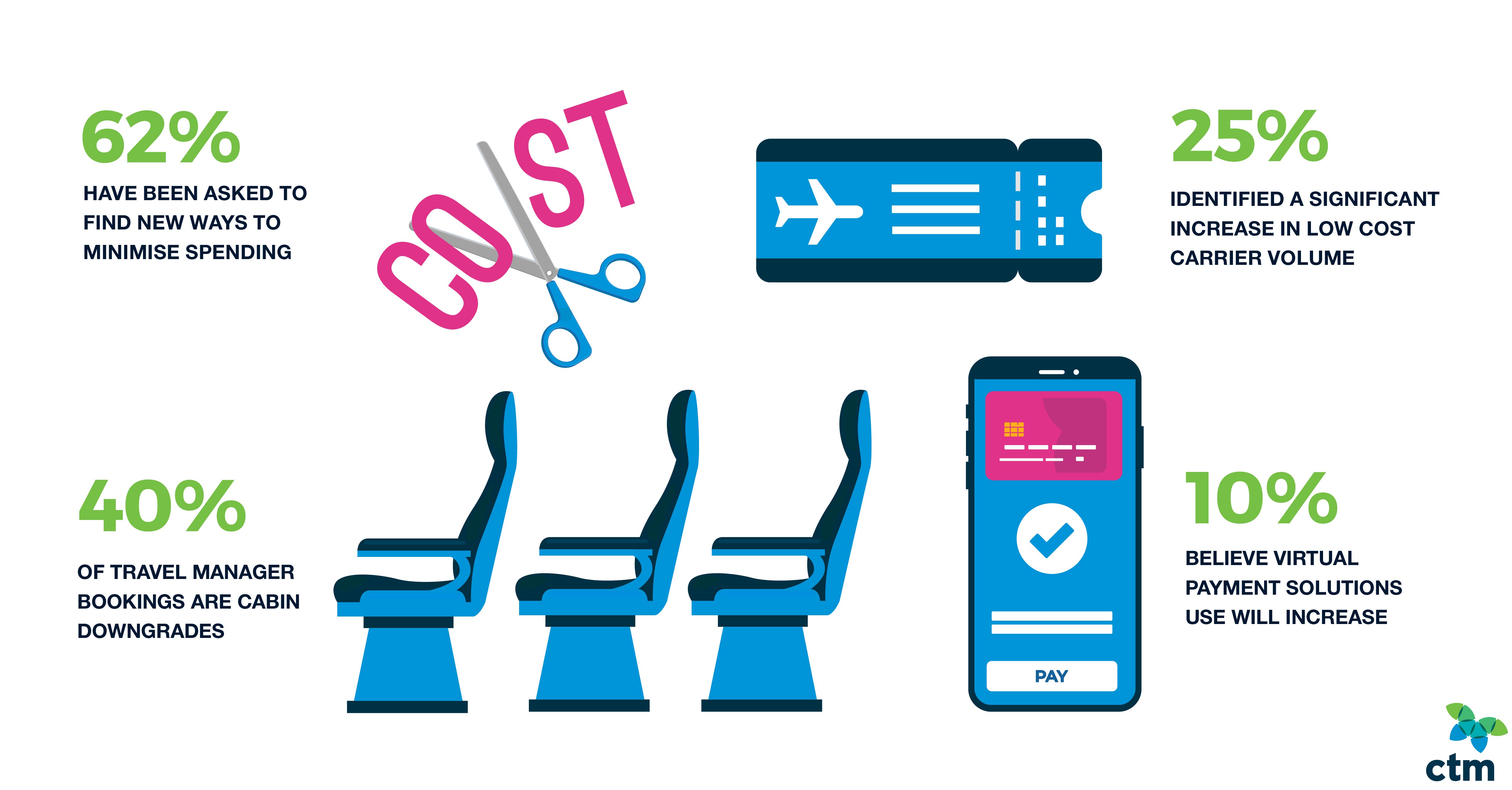 Booking Technology
10% believe that virtual payment solutions will gain widespread acceptance in the coming years. This mirrors an ongoing trend of technology integration to ease friction while on the road.
Similarly, 32% of survey respondents expect mobile booking solutions to become mainstream within the next two years.
The CTM Solution
With the corporate travel industry at the beginning of an evolution of payment solutions, our agile approach to technology development continues CTM's commitment to remaining at the forefront of travel booking technology.
Lightning Mobile app is our proprietary mobile app that has been designed for both travellers AND travel managers. With Lightning Mobile app, travel managers can manage multiple traveller profiles and bookings from the palm of their hand, anytime, anywhere. Policy and access controls mirror that of the Lightning desktop online booking tool.
Policy Compliance
The survey also revealed that policy compliance remains an important issue for travel arrangers and bookers, with 76% of respondents indicating that their travellers were likely to use an online consumer site offering lower fares and rates.
Over the next two years, we expect to see robust travel policies and better visibility of the total cost of trips become much more important in the overall travel program.
The CTM Solution
CTM knows that policy compliance has always been an ongoing struggle for travel managers. To assist, CTM has developed a range of approval options to suit our client's individual needs. CTM's Approve is the intuitive solution for restricted travel policies requiring robust pre-trip approvals, while the integration of both active and passive approval options directly with our Lightning OBT allows clients to maintain policy controls while improving approval efficiency.
CTM has also improved our reporting options for clients with the introduction of SMART Data, helping travel managers to gain greater insights into their company travel spend and catching out-of-policy behaviour before it happens.
At CTM we use customer feedback-loops, regular industry benchmarking and monitor industry-wide trends and surveys to ensure we can anticipate the needs of clients and invest in developments and improvements to the things that matter most to them.
SHARE THIS PAGE: