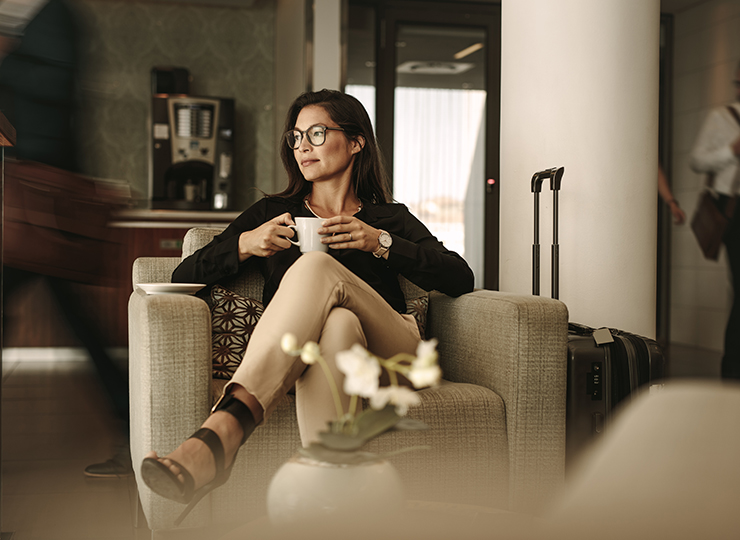 Reduce spend with supplier management
Organising business travel can be a time-consuming and costly affair. With flights to arrange, often at the last minute, as well as accommodation bookings and transport on the ground, how can companies of all sizes ensure they are getting the best return on investment in such a fast-paced and ever-changing industry?
One of the most effective ways to reduce travel spend is to negotiate discounts with travel suppliers. Many businesses miss out on valuable savings because they don't ask for a better deal, often assuming a supplier's standard rate is the best available offer. While it is not always the case, how you ensure you are accessing the better deals?
The benefits of managed travel
That's where a travel management company (TMC) with excellent supplier relations can make a huge difference to your bottom line. A good TMC provides established supplier relationships and industry expertise that simply aren't available when you book directly with suppliers.
Corporate Travel Management (CTM) is constantly finding ways to improve our customer's travel spend across flights and hotels.
Your Client Value Manager will analyse and review your business's travel behaviour and spending patterns to get a comprehensive understanding of your specific requirements. We specialise in supplier management as it is often the key opportunity of spend control, we aren't afraid to ask questions that ensure suppliers remain competitive, affordable and relevant to your business interests, not theirs. Based on this information, CTM can often negotiate significant discounts on preferred airlines and hotel chains while staying within the budget constraints of your travel policy.
In the air
The first thing that often comes to mind when coordinating business travel is the cost of flights. CTM has a suite of technologies, including our Travel Forecasting tool, that busy travellers and travel arrangers can access to ensure they have visibility of the best airfare prices available in advance of travel. Such tools highlight potential flight cost savings, providing comparisons across multiple airlines, time-frames, class of travel and loyalty benefits in a single search.
Our experienced teams can also identify substantial cost savings that may be achieved through a preferred airline agreement, or through small changes to your booking behaviour.
On the ground
While reducing spend on flights is often a priority, significant savings can be achieved at ground level too.
Having a strong connection to local hotel and car rental providers gives CTM the ability to negotiate the best possible rates, benefits and inclusions for customers, securing significant savings not available through independent bookings.
In addition to delivering substantial savings from supplier negotiations to our customers, CTM's strong global supplier relationships enable us to negotiate a broad range of valuable waivers and favours on behalf of our customers each year, which simply aren't available when booking direct.
Let us help you
Negotiating the most cost-effective supplier agreements is just one way that CTM delivers unbeatable value to its customers. Our key goal is to help you get the most out of your corporate travel program, and we are constantly looking for ways to reduce expenditure, without compromising on safety, efficiency or quality. We are committed to developing highly customised travel management solutions that make a real difference to businesses of all sizes.
If you're looking to reduce your travel spend, then CTM has the solution.