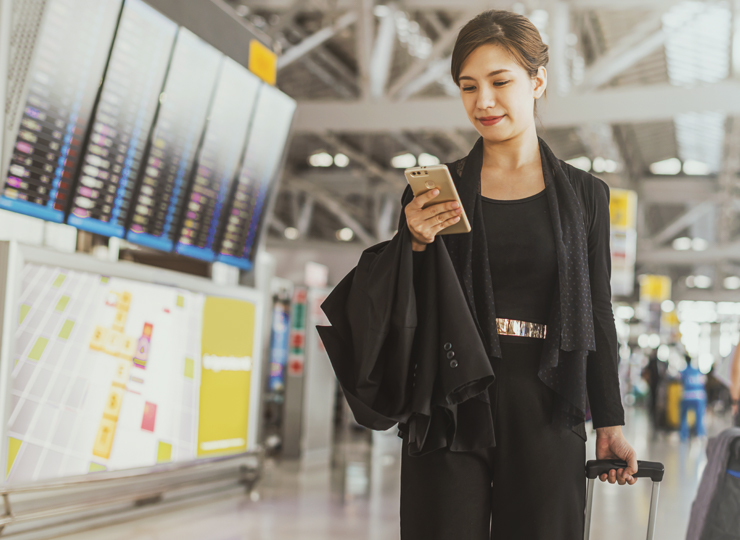 Reducing the stress of business travel
Between the often-packed layovers, middle seat squabbles, meetings and meals on the go, travel can be a stressful experience. Even more so, these can have an impact on a business travellers' efficiency meaning that corporate trips can end up costing both the individual and the company in terms of productivity.
With this knowledge, how can business managers reduce the stress of travelling while also ensuring cost containment and the completion of their overall program goals?
Here are the top three ways we at CTM work with businesses to ensure your company goals and program requirements are supported, without sacrificing the traveller experience.
1. Review your travel policy
An overly complex travel policy can make travel feel more stressful while a dated one will not address current traveller options. Start off by refreshing your travel policy each year to reduce friction points and include elements focused on enhancing the traveller experience! Does your current policy address and include providers and channels that make life easier for your travellers? Be sure to consider new introductions such as ride-sharing, mobile wallet systems, trip disruption services, or other elements designed to reduce traveller friction.
Additionally, consider encouraging the use of downtime during business travel to promote the concept of "bleisure". Whether at a travel policy level or as part of an overall employee wellness offering, this is an opportunity to take the repetition out of business travel for your customers.
2. Streamline and communicate travel tools
Communicate both your streamlined policy expectations with your travelling staff, but also remind them of the ways by which your travel program and agency partner can make travel easier for your employees! Clearly communicate all tools, apps, and support resources available to your travellers. Make sure your online booking tools are mobile optimised and mobile apps are configured for the best possible traveller experience.
Consider additional dining programs, data access subscriptions and apps that can help encourage wellness and keep travellers productive on the go. Streamline each step of the process, and optimise tools for shopping, booking, travelling, and reconciling expenses upon return.
3. Share perks and upgrades
Leverage your airline rewards and supplier negotiated perks to incentivise road warriors and reduce friction elements on high-stress trips. In addition to individual frequent flyer other travel reward programs, companies should leverage company and other supplier reward programs to return perks to travellers—such as lounge access, seat upgrades, or status upgrades.
You can also leverage the frequency of your company's travel into tangible rewards for your travellers. For example, monitor complex international itineraries for opportunities to redeem class upgrades for long-haul flights, improving the traveller experience and saving your travel budget. Where possible, look at your top travellers and use frequency as an indicator to distribute complimentary lounge access or seat upgrades on domestic flights. Finally, by honing in on specific elements of your travel program and implementing regular surveys and feedback loops with your travellers, you can ensure that your traveller experience is fully optimised.
SHARE THIS PAGE:
We're experts in taking the stress out of business travel.
Find out how you could be getting better value, and enjoyment, from your corporate travel program.