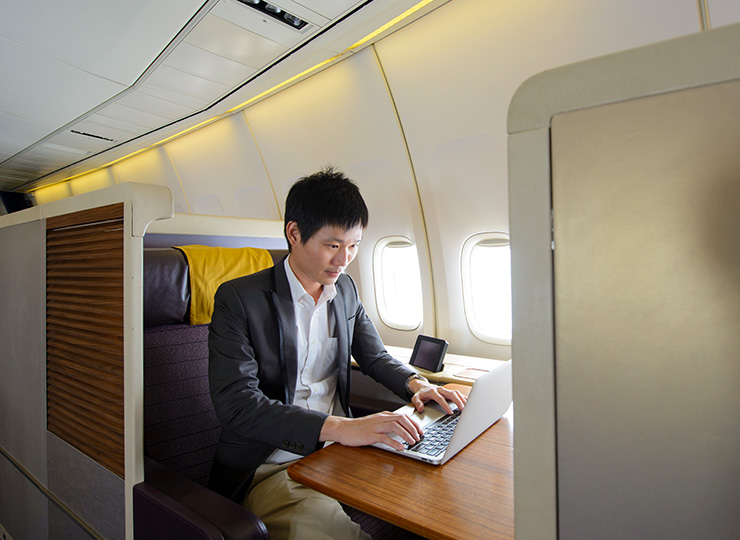 Strategies for finding value in the face of rising airfares
The travel industry is fast-moving and dynamic, where what was considered "normal" one year may not hold true the next. A myriad of external factors impact the pricing of travel services. As a result, travel buyers must constantly educate themselves on the evolving landscape to ensure strategic planning and alignment with current market conditions.
While airfares have risen in the past year, it's important to understand why. According to a recent IATA report, released in April 2023, the rise in airline ticket prices has only recently caught up with inflation rates and remains much lower than jet fuel prices, which make up a significant portion of an airline's operating costs. Additionally, capacity constraints linked to supply chain disruptions, flight crew shortages, and labour costs have contributed to the rise in costs faced by airlines.
Add to this the pent-up demand after travel restrictions were lifted, airline ticket prices have experienced strong and consistent growth over the past two years, returning to pre-pandemic levels in May 2022, and outpacing global inflation since February 2023. However, fuel prices are expected to decrease in 2023, which will help alleviate some of the pressure on airline operating costs.
Although airfares on average may be rising, businesses can still find value by maximising their supplier deals and implementing strategies and policies to source the lowest fares available at the time of booking.
To help find value in the face of rising airfares, Mary Ellen Hess, Corporate Travel Management's (CTM's) Executive Vice President, Business Development, North America shares her top recommendations and insights.
Preferencing tactics and performance targets
"Travel programmes that have contracts with airlines are experiencing changes in discounts due to evolving buying patterns and volumes. Unfortunately, in many cases, buyers are seeing a decrease in the discounts offered. For those businesses whose travel activity and airfare spend has not fully recovered to pre-Covid levels, the opportunity to extend current agreements and discount levels is an opportunity worth accepting.
"When negotiating with airlines, it is helpful to focus on performance targets in addition to discount levels. Airlines may set overly aggressive targets, which can result in a loss of discounts, so it is important to negotiate for reasonable levels. By committing to preferred carrier partnerships, corporate customers can often benefit from better performance outcomes.
"To maintain performance and discount levels, we are observing that buyers and Travel Managers, with the help of their TMC, are adopting preferencing tactics in their online booking tools (OBTs) and agent desktops. By doing so, airlines can increase their bookings and visibility within these channels, which can result in a more significant discount for customers who choose these preferred options. This approach can be beneficial for both airlines and travel buyers, as it allows for a win-win situation where airlines increase their bookings, and buyers secure deeper discounts. In short, it is all about providing market share volume in exchange for more competitive discounts."

An open skies policy can help you achieve the best fare of the day
"We are also witnessing some organisations moving away from preferred airline deals with minimum market share requirements, where their travel footprint and choice of airlines on select routes, make market share commitments counterproductive.
"In some markets, the average Ticket Price (ATP) on one airline can be significantly different from another, and a true "Best Fare of the Day" policy may potentially deliver a higher overall saving to the organisation in place of a corporate discount offered by an airline."
Advanced purchase may not be a new strategy, but it works
"For those new to managing travel, advanced purchase essentially means booking your airfare as far out from the travel date as possible. Airlines sometimes offer discounts or promotional rates to travellers who purchase fares in advance as it allows them to forecast their demand and capacity. The discount or promotion will vary depending on the airline, route, and the length of time before the departure date, but is certainly best practice in trying to secure lower fares relative to the current market conditions.
"While the method of advanced purchase is not a new strategy, more than ever this approach to travel should be top of mind. Use this strategy in conjunction with a fare forecasting tool and you will have a greater chance of securing lower airfares."
Fare forecasting technology
"If you can get your hands on fare forecasting technology, now is the time to be using it. Some travel management companies (TMCs), such as CTM, have incorporated fare forecasting technology into their suite of travel products. This tool offers Travel Bookers and travellers a quick and easy way to find the most cost-effective time to travel, by showing the highest and lowest fares (including corporate deals) on either side of their selected travel date.
"For those with some flexibility in their travel dates, fare forecasting tools are an invaluable resource for travel buyers and bookers to make proactive decisions about the most cost-effective time to travel."

Rail isn't just a substitute - it is a viable and sustainable alternative
"While rail isn't an option everywhere if you travel for business in Europe it is certainly something to consider given the rail connectivity of the region. Comparing air and rail is not like for like, however, it is worth weighing up some key factors such as price, travel time, comfort, sustainability, traveller well-being, and productivity.
"Price isn't always everything and there is certainly value to be had in comfort, increased productivity, and less transiting time. After all, where flying might be a shorter duration, you also need to account for travel to the airport, check-in, security, and of course any potential delays or cancellations. Check-in, security, and baggage collection are not something you need to worry about with train travel and can easily save you time. And, as the old saying goes, "time is money".
"There is also the sustainability element which is especially valuable to businesses seeking to lower their carbon footprint, and rail is certainly one way to do that with many rail operators using renewable energy. So pending where sustainability sits in a company's business travel priorities, this may certainly outweigh price."
Don't let rising airfares impact your travel programme.
Contact our expert team at CTM for strategic advice.