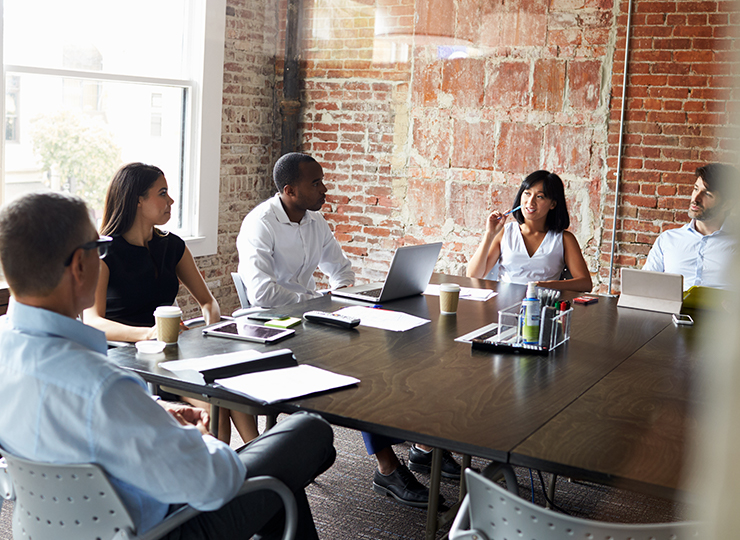 Top 5 Things to Consider Before Engaging a TMC
There's a lot to consider when looking to upgrade your travel management provider or implement your first managed travel program through a Travel Management Company (TMC), from supplier buying power, technology solutions, accessibility of support teams to speed of implementation.
1. Technology and innovation is invaluable
When it comes to engaging or changing TMCs, the primary focus for most businesses is on finding market-leading technology that is the best fit for their systems, while still improving efficiency, cost savings and duty of care across their travel program.
Through our continuous feedback loops, we understand businesses are looking for a streamlined, intuitive and positive end-user experience for their travellers and bookers. At CTM, we have developed proprietary travel technology and work with technology solutions that offer just that, by integrating easily with existing systems.
Our solutions also provide relevant information at the user's fingertips, allowing businesses to make informed travel and policy decisions. By owning our technology, CTM customers benefit from our ability to develop or work with the solutions our customers are asking for, meaning our customers are never stuck with outdated systems.
2. TMCs should offer more than just 'cheap' travel
Businesses of all sizes should be looking for greater transparency and an identifiable Return on Investment (ROI) when engaging a TMC.
A TMC should always understand the overall business objectives of the organisation and look to help the customer align their travel program and policies to these objectives.
For example, at CTM we ask questions and consider factors such as: "Is the organisation in a cost-cutting focus stage or are they looking at expansion and employee satisfaction to retain and attract high-quality employees?" This information not only helps us to assist in developing a tailored travel policy, but it also demonstrates our ability to deliver the services our customers need in line with their specific objectives.
CTM also offers ongoing support through our Client Value Managers (Account Managers). These CVMs proactively offer strategic advice and analysis to identify opportunities in travel programs where cost savings and process efficiencies can be made. These ensures CTM is always the best value for money.
3. Service is key
Service always should be of utmost importance to companies who are looking to engage or change TMCs. It is vital to select a TMC who can deliver highly personalised service at all times, particularly in regard to VIPs and Executives. CTM's personalised service begins at implementation. To assist this process, we offer fully tailored training sessions for each customer – either face-to-face or virtual – based on size and internal travel management processes. The service and support do not end once implementation is complete. We also offer ongoing support for our customers post "go-live" through follow-up refresher training sessions in line with their requirements.
4. Robust implementation capabilities
Knowing that the implementation process will be as seamless and painless as possible is front of mind for businesses. New customers work with our dedicated implementation team, who focus solely on delivering an efficient process. They work on all aspects of implementation including developing a transition-out plan to assist them in moving from an incumbent TMC. A typical CTM implementation usually takes approximately 6 to 8 weeks, however, we can expedite this process if required. Where possible we will work with our customer's timelines and tailor our plan around them. It is all part of CTM's commitment to service.
5. Nothing should be behind closed doors
At CTM we believe you should understand exactly how your TMC's consultants and account managers are financially remunerated or incentivised. This will ensure their behaviours and recommendations are driven by your best interests. They should also be able to reference past customers and provide examples, not only on what the TMC has delivered but also how this was achieved. CTM's consultants do not work on commission or incentives so customers can rest assured they are not swayed to endorse one solution over another. Our CTM team is also happy to provide real examples and case studies to demonstrate a range of personalised solutions we have offered and the results we have achieved.
Our CTM team is happy to provide real examples and case studies to demonstrate a range of personalised solutions we have offered and the results we have achieved, contact us now.
SHARE THIS PAGE:
Contact CTM to learn more: