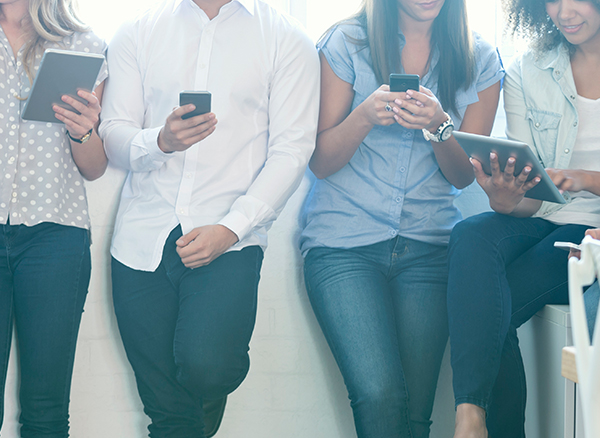 Travel Technology Trends Towards 2020
Innovation and new technologies are changing the way we plan, travel and experience our trips. As a business traveller, it is ideal to stay up to date on the latest travel technology trends which may bring you heightened experiences in business travel. Approaching the end of the year, let's look at some of the top technology trends hitting the travel industry in 2020.
1.    RADIO FREQUENCY IDENTIFICATION (RFID)
RFID or radio frequency identification is a form of wireless communication that can be used to track objects equipped with an RFID-embedded chip. IATA recommends the use of the RFID technology for baggage tracking which provides real time baggage information that allows airlines to efficiently track the bag through all airport processes.
Luggage Tracking: British Airways let you track your luggage with RFID tags
British Airways is launching a digital reusable bag tag that seamlessly connects your luggage to your BA app. The digital TAG allows travellers to keep track of where the luggage throughout the baggage handling process and help reduce mishandling.
2.    SMART DEVICES
A smart device is an electronic device, generally connected to other devices or networks via different wireless protocols that can operate to some extent interactively and autonomously. Travel industry players like hotels can make use of these devices to optimize guest experience and streamline operations.
Hotel room control: Alexa for Hospitality
Amazon has launched 'Alexa for Hospitality', designed to bring its voice assistant technology to hotel rooms. It simplifies tasks for guests like playing music, controlling in-room temperature or lighting, and even checking out. Alexa makes delivering a great customer experience simple.
3. KNOWN TRAVELLER DIGITAL IDENTITY (KTDI)
KTDI provides a frictionless travel experience for passengers while allowing them to have greater control over their personal data. The identity data is usually stored on a chip on a passenger's passport which is instead securely stored and encrypted on their mobile devices. Passengers can manage their identity data and consent to share it with border authorities, airlines and other pilot partners in advance. Using biometrics, the data is checked at every leg of the journey until arrival at the destination, without the need for a physical passport.
Passport-less travel: Fly passport-free between Canada and the Netherlands
The World Economic Forum and the governments of the Netherlands and Canada launch the first pilot project for paperless travel between the two countries at Montreal Airport.
4. VIRTUAL AND AUGMENTED REALITY
Travel industry has recently started to adopt virtual and augmented reality technology to increase customer engagements. Virtual reality provides travellers with guided tours of what they can expect which allow the travellers to digitally get into the virtual surroundings of the place they are going to visit, be it a hotel or a tourist spot.
Augmented reality is relatively handy and easier to access. By having a smartphone with the app and internet connection, travellers can find out more about the location, a building or a landmark they are in, in real time.
VR Time Travel: Step into old Hong Kong
Hong Kong Tourism Board has joined hands with sky100 and virtual reality experience design house TimeLooper to introduce "VR Time Travel: Step into Old Hong Kong" micro films.
AR Map: Google launches 'Live View' AR walking directions for Google Maps
Google is launching its augmented reality walking directions feature for Google Maps. The Live View feature provides super-useful orientation by showing you arrows, and big street markers overlaid on the real scene in front of you.
5. 5G NETWORK
The 5G speed of data transfer will cause significant change and bring far-reaching benefits to your business trips. With 5G technology, the travel sector will become connected whether in transportation, culture or hospitality, this new generation of the wireless network will bring many improvements and technological advancements. The travel experience will become much more seamless and flexible than ever.
Smart Hotel: OPPO unveils the world's first 5G-powered hotel
OPPO Australia has created the world's first traveling 5G network powered smart hotel. The 5G hotel is powered off OPPO's Reno smartphone with 5G network and packed full of the latest technologies, including 5G cloud gaming, an AR wardrobe and advanced smart home features.

CTM Smart Travel Technology
CTM is committed to building customer-centric travel technology which is designed to enhance the travel experience for every stakeholder. Whether you are a travel manager, travel booker or a busy business traveller, we have developed a suite of tools and services specifically for your needs.