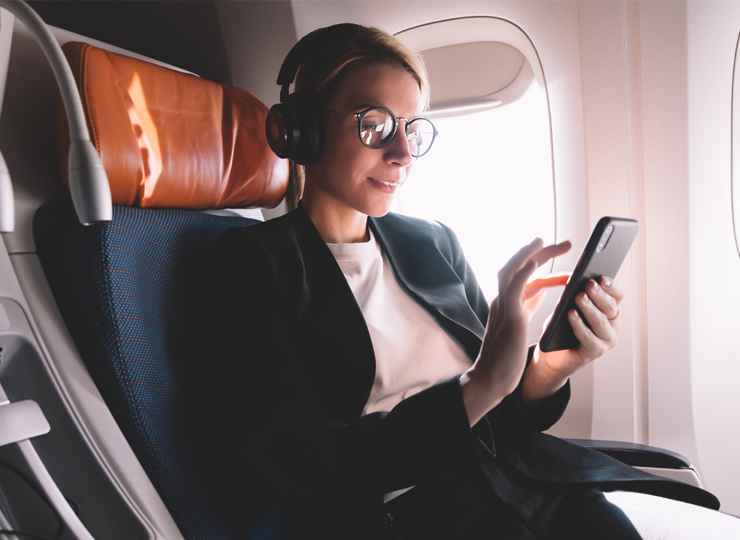 What is the New Distribution Capability (NDC)?
Introduced by the International Air Transport Association (IATA), the New Distribution Capability (NDC) allows airlines to provide customers with more relevant choice, improved content and ancillary options, and greater personalisation.
NDC is not a platform or program – it is a new, XML-based data transmission standard that provides connections between airlines, travel agencies and travel technology providers. This standard is revolutionising the way that airlines can sell their services to consumers through positioning products and services that best meet the needs of the buyer. As such, airlines are designing their own NDC solutions in ways that work for their business and customers, and each airlines' NDC offering will vary as it comes to market and evolve over time.
Corporate Travel Management (CTM) has worked collaboratively with IATA, airlines and industry partners throughout the NDC evolution to enable our customers to enjoy the benefits first. As such, we were proud to the first travel management company in Australia to deliver live NDC content to corporate customers.
But this is just the beginning of the NDC story, and we are excited to see where it's heading. CTM's booking technology is NDC-ready and already delivering NDC content to our customers.
The benefits of NDC to your travel program and travel experience
As airlines develop their NDC offering, corporate customers will enjoy:
A more sophisticated digital merchandising model, similar to online retail providers.
Direct access to more travel options relevant to the traveller's preferences or frequent flyer information.
Dynamic pricing based on real-time data, and pricing based on demand.
Better fare comparison information and visibility of a wide variety of extras, such as more meals, baggage, wi-fi, lounge and seat allocation options.
Unlimited price points, real time transactions and improved ability to bundle deals based on specific customer needs.
Targeted offers, campaigns and promotions from airlines.
Why should businesses be excited by NDC?
CTM's NDC offering drives value to customers
CTM is proud to have worked closely with IATA and industry partners to influence the NDC's evolution and to deliver value to our customers first.
What this means for our customers:
CTM's technology is NDC-ready and already delivering NDC content and benefits to customers.
CTM's regional technology hubs can rapidly develop, test and deploy the latest industry innovations into our proprietary technology tools, such as Lightning online booking tool, ensuring our customers enjoy the benefits at the earliest opportunity.
CTM does not rely on the development processes and timelines of third party technology providers.
CTM's technology aggregates travel content from multiple sources – NDC, GDS, APIs – within our Content Factory, enabling us to provide customers with travel content via the most cost-effective channel
CTM controls the timing and prioritisation of content delivery for new NDC elements, while also ensuring continued risk and reporting capabilities.

Testimonial
"CTM has embraced NDC by developing its technology, and therefore enhancing its customers' experience."
- International Air Transport Association (IATA) -
 

Need a better understanding of NDC and what it means for your business? Talk to our friendly team today.
Looking ahead
The NDC is set to have a profound effect on how air travel is booked and marketed to travellers in the years to come.
CTM continues to work with a range of airlines and technology partners across the industry on their NDC connection capabilities, and is committed to delivering great technology and efficient processes that will best service our customers' needs across the globe.