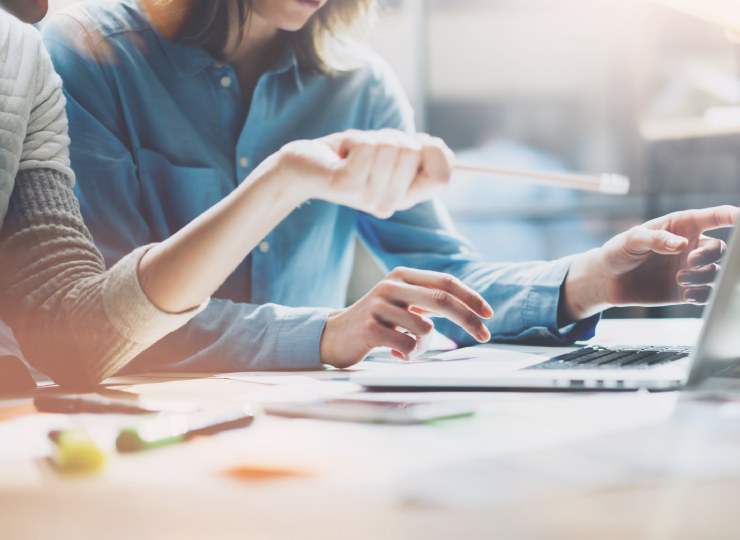 5 event technology trends to consider for your event
While technology has been used in event management for some time, recently there has been an explosion of new tech and enhancements to existing tech to the point where almost no part of an event is untouched. From conception through to post-event follow-up, technology is enhancing, accelerating, and evolving events. Here are just a few ways in which you can add beneficial technology to your event.
Gamification
Gamification – the process of using gaming methods, like point systems, challenges and problem solving, and applying them to non-gaming situations – is becoming a much more prevalent and popular feature at events. It taps into the human desire for competition and reward and helps add fun, encourages interaction between attendees and with the event, and facilitates increased learning and understanding of the key event takeaways.
Gamifying your event can be fairly easily facilitated from a technical standpoint via the use of a mobile event app or beacons. However, the technology is merely the tool you use; more important than the tech is the strategy or desired outcome so it's vital that the 'game' be carefully designed to serve a specific purpose that directly relates to the success of the event. Some examples of worthwhile objectives include engaging attendees to build social media activity, to facilitate deeper learning, to increase networking, or to boost engagement with sponsors.
Virtual Or Augmented Reality
The use of virtual reality (VR) and/or augmented reality (AR) is a fantastic way to increase engagement at your event, showcase or demo products, allow for remote virtual attendance, delight and excite attendees or provide training.
AR is the use of a filter, such as a mobile phone or AR glasses, that adds a layer like an image, sound or effect, over the view of the real world to augment the user's experience. VR offers a much more immersive experience by blocking out the real work however this requires the use of a full VR headset and a control system in conjunction with a dedicated space for the user to manoeuvre in. Both VR and AR require the development of content – VR requires a whole environment whereas AR just requires the development of single images or models.
The Internet of Things (IoT) – RFID and Beacon Technology
The concept of connected devices – or the Internet of Things – has been a reality since 2009 but its uptake and variety of applications has recently exploded. Essentially, IoT employs location tracking and proximity detection technology to share information and trigger an action, and this can benefit events in a number of ways.
Using RFID or beacons that 'talk' to mobile phones, wearable devices or other signal reading hardware, event organisers can facilitate everything from automatic check-in, tailored networking, and venue navigation to live content, push notifications and virtual money and tickets. This technology also allows organisers to track the movement and locations of patrons which can help manage foot-traffic flow immediately by visualizing and correcting flow blockages, or at future events by using the information on attendee movement to help build better event layouts.
The volume of data that can be collected through the use of this type of tech should be seen as pure gold by organisers.
Facial Recognition
Facial recognition (FR) technology has become more affordable and accessible and has more capability and applications than ever before. Some mobile phones already have FR built-in which has proven to be an effective security feature. At events, utilising facial recognition software can also be used for security purposes to track individuals who may be acting inappropriately, however, FR is more often used to significantly reduce waiting times at check-in by matching an attendee's face with a photo previously uploaded to an event organisers registration system. While there is still some concern around privacy, the benefits are tangible for both organisers and attendees which may outweigh any unease.
In the future, we can expect to see this technology being used to monitor facial expressions to gauge attendee satisfaction levels, and body language to enhance and improve security.
Event Apps
While apps have been around for years, they are still an important, if not necessary technology to include when organising an event. There are innumerable apps these days for meetings and events. They aim to benefit the organiser, the attendee, or both, and the number and variety are extensive so it's important to understand what your needs and budget are before committing.
Apps can help an organiser connect with attendees before, during and after the event and gather important data to help service patrons and sponsors and make improvements to the event, or they can help plan the entire event from the ground up.
Apps can give attendees the live agenda, personalised travel, accommodation and activity details, event alerts and messages, live polling and questions, live social feeds, private social networking and much more.
Our Event Travel Management (ETM) team's own app contains many of these features while also offering a fully customised and branded experience for every event. Using EventsAir technology, ETM can build an app for your event featuring:
Attendee Search
Sponsor/Exhibitor Search
Agenda
Contact Exchange
Customised Icons
Messages, Alerts and News
QR Codes
Live polling and questions
Gamification
To learn more about ETM's technology offerings, or how we can help you implement these technologies at your next event, contact us today!
Contact ETM to learn more: