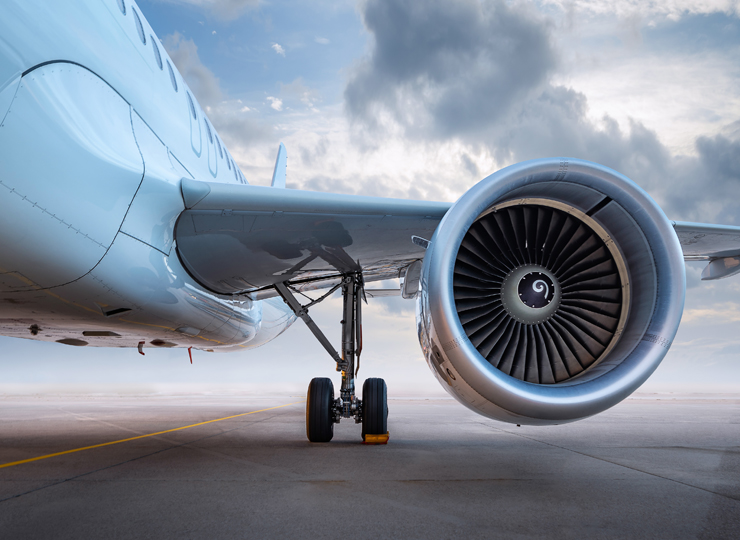 Business Travel News : December 2019
Airlines/Airports.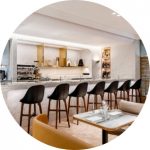 Qantas Opens Doors to Brand New Luxury First Lounge in Singapore

Qantas has officially opened its newest First Lounge, a luxury space spread over 1,000 square metres at Singapore's Changi Airport. The new First Lounge operates in tandem alongside the airline's existing International Business Lounge, providing capacity for 240 customers and a bespoke offering for Qantas' First Class passengers and top tier frequent flyers. Source: Qantas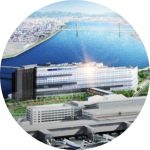 Tokyo's Haneda Airport to Open 'Airport Garden' Commercial Complex

A new commercial complex dubbed 'Haneda Airport Garden' will be opened at Tokyo's Haneda Airport in spring 2020. The complex will comprise a hotel with 1,717 rooms, a shopping mall with approximately 80 stores, a bus terminal, meeting and event space, as well as a 2,000-sqm natural hot spring area overlooking the Mount Fuji. This mixed-use facility will be directly connected to the airport terminal. Source: Business Traveller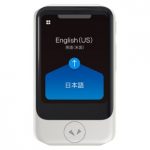 ANA introduces interactive translator 'Pocketalk' at Japan's airports

All Nippon Airways (ANA) is bringing the advanced interactive translator POCKETALK to Japan's airports in order to help ANA ground staff and international passengers better communicate. The first POCKETALK devices are now featured at the lobby and boarding gates of Osaka International Itami Airport, and a total of 200 devices will be featured across all 50 domestic Japan's airports. POCKETALK is a portable real-time language translator that will enable ANA ground staff in airports to communicate with international passengers instantly and naturally, no matter what language they speak. It has the ability to translate up to 74 languages including various dialects and commonly used idiomatic phrases. By using this device, ANA staff will be better equipped to communicate with passengers in situations where a linguistic barrier may have previously existed. Source: ANA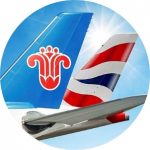 British Airways and China Southern launch joint Business

British Airways has signed a joint business agreement with China Southern Airlines, for travel from 2 January 2020.  The agreement will benefit customers of both airlines by opening more destinations between the UK and China, with a greater choice of flights and enhanced frequent flyer benefits. The joint business will initially see the two airlines code-sharing on all direct flights operated on mainland routes between London and the Chinese cities of Beijing, Shanghai, Guangzhou, Sanya, Wuhan and Zhengzhou. Seats are available for sale from now. News source: British Airways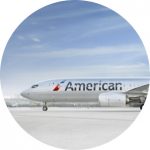 American Airlines First to Launch Mobile App Passport Scanning

American Airlines has launched passport scanning in its mobile app. It is the first airline to offer passport chip scanning that securely transmits passport information directly from the Near Field Communication (NFC) chip embedded in the passport. This allows customers to head directly to the gate for international flights without having their passports rechecked by a customer service agent.  News source: American Airlines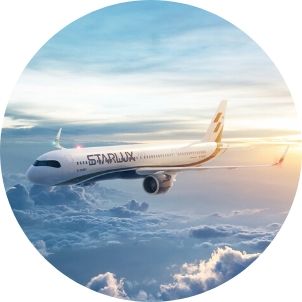 StarLux Airlines has started selling tickets from today

Starlux Airlines has officially announced that tickets have started going on sale at 11am Taipei time on 16th December. The airline will launch its first flights on January 23, 2020, before next Lunar New Year's Eve, aiming to tap into the busy holiday. It will operate three-times-daily flights to Macau, twice-daily flights to Da Nang in Vietnam, as well as a daily flight to Penang in Malaysia. Website: Starlux Airlines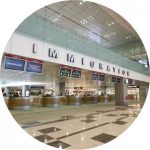 ICA of Singapore Trials "SG Arrival Card" e-Service And Mobile Application

The Immigration & Checkpoints Authority (ICA) of Singapore has launched the beta version of the "SG Arrival Card" e-Service on the ICA website and mobile application. Foreign visitors travelling via selected transport operators can then submit the electronic arrival card up to 14 days ahead of their arrival in Singapore. This means that they will only need to produce their passports for immigration clearance upon arrival, as ICA's immigration system will already have the electronic arrival cards which they submitted in advance. The "SG Arrival Card" will be available as an e-Service at ICA's website and can also be downloaded as a free mobile application. News source: ICA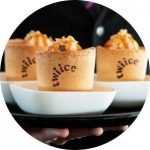 Air New Zealand trials edible coffee cups
Air New Zealand has begun trialing edible coffee cups from family-run business 'Twiice' for customers in the air and on the ground as it explores new and innovative ways to meet its sustainability challenges.  Air New Zealand Senior Manager Customer Experience Niki Chave says that while the cups are compostable, the ultimate goal would be to remove these totally from landfills. News source: Air New Zealand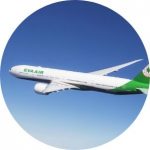 EVA Air will start operating direct flights between Taipei and Phuket in 2020

EVA Air will launch a new service between Taipei and Phuket, starting on 2 April, 2020. The airline will serve the route with an Airbus A330-200, configured for 252 passengers with 24 in Royal Laurel Class business and 228 in Economy. EVA will be the only airline to offer nonstop service from Taiwan to Phuket. The new service can significantly reduce flight time by at least six hours, providing passengers with a more convenient travel option. News source: EVA Air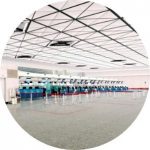 Terminal 1 Extension at Hong Kong International Airport is now in service
From 29 November, Hong Kong International Airport's Terminal 1 Extension is opened, adding a new Aisle L with 48 check-in counters and bringing the total number of check-in counters in T1 to 369. The number of smart check-in kiosks in T1 will also increase to over 100 at the extended departure level. Ancillary services currently provided in T2, including the lost and found office and baggage storage service have been relocated to T1. The new ticketing counters for cross-boundary limousine and coach service have also been relocated to the Arrivals level of the T1 extension area. Two additional baggage reclaim carousels in the restricted area at Arrivals level, catering kiosks and offices, will commence operation in phases. News source: Airport Authority Hong Kong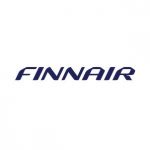 Finnair announces Signature Chef collaboration with DeAille Tam

Finnair announced it will collaborate with Chef DeAille Tam to bring modern and fresh Chinese flavors for its business class customers traveling on all Finnair routes from Greater China to Helsinki. Chef Tam has designed a series of dishes, which will be served exclusively in Finnair´s business class on all long-haul flights from Greater China to Helsinki as of December 5, 2019. Source: Finnair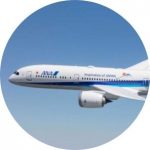 ANA Offers Compensation via Alipay in China
All Nippon Airways (ANA), Japan's largest and 5-Star airline for seven consecutive years, is giving passengers flying to or from selected China airports the option to accept compensation for canceled and delayed flights via Chinese mobile payment app Alipay. This decision reflects ANA's commitment to be at the cutting edge of technological innovation. News source: ANA
Hotels.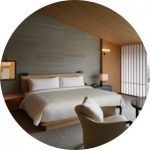 Hyatt to Open 20 New Hotels and Resorts by The End of 2020
Hyatt Hotels Corporation announced that more than 20 new luxury hotels and resorts are expected to open worldwide by the end of 2020, boosting Hyatt's luxury portfolio and celebrating its 40th anniversary. The additions include new properties under the Park Hyatt, Andaz, Alila, Grand Hyatt, Miraval and The Unbound Collection by Hyatt brands. These new Hyatt hotels will be opened in multiple countries, including Malaysia, Indonesia, China, South Korea, South Korea and Japan in Asia. News source: HYATT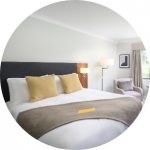 IHG Launches IHG Studio, New Industry Leading Guest In-Room Digital Experience

IHG® (InterContinental Hotels Group), one of the world's leading hotel companies, announced the launch of IHG® Studio, a new digital in-room guest entertainment solution. IHG Studio allows guests to connect and stream content securely from thier personal devices to the hotel room TV and make service requests such as order extra pillows, arrange for a late checkout and review room charges. IHG Studio is currently available in nearly 40 hotels in the U.S. and will expand to other regions by the end of 2019, including the U.K., Greater China, Canada and Latin America. The system will become a standard across all brands globally over the coming years. News source: IHG