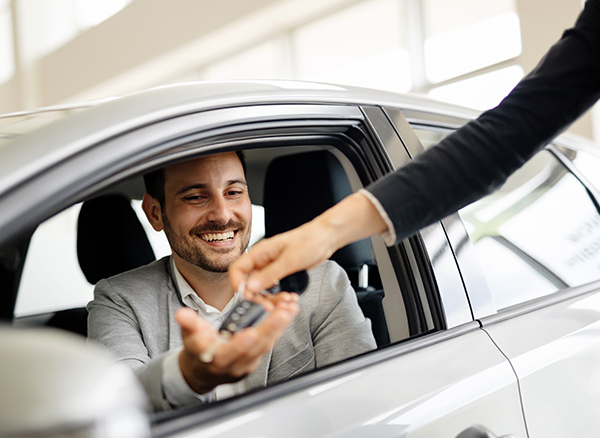 Tips for the Best Possible Car Rental Experience Post COVID-19
The pandemic has changed many things about the traveller experience, and renting a car is no exception. You may have seen reports of rental car shortages due to reduced fleet sizes, as well as a global shortage of semiconductors or microchips, a car manufacturing component that is affecting the production of new vehicles.
For some companies, this meant reducing their fleet by up to 90%. Corporate Travel Management (CTM) recently spoke with industry-leading car rental companies to understand the impact on travellers and how they should prepare as travel resumes.
What car rental companies are doing to manage their fleet inventory
Car rental companies are actively working to manage their fleet inventory to increase their presence and fleet strength and handle the increased demand as travel resumes. For example, one leading car rental company advised that by July, their fleet will be larger than it was in 2019 and that they have vehicles in lots ready to be plated and added to their fleet as demand increases.
Availability also depends on whether a car rental company owns or rents its fleet of rental vehicles. Rental companies that rent most of their fleet have to return vehicles on their "buy-back" due date, which could create a shortfall in some larger hubs or cities as travel returns. However, car rental companies expect this will be more of a shortfall in vehicle types (e.g., large SUVs) than an overall shortage.
Car rental companies that own their fleets outright can have greater control over their fleet inventory. This means they can hold onto their vehicles longer, if needed, to deal with any potential manufacturing/chip shortage.
Additionally, rental companies expect the microchip shortage will not significantly impact or generate considerable rental shortages since it only affects only new vehicle production (not those that are already owned or rented) and new fleet orders. For new orders, car rental companies continue to invest in new cars and have placed vehicle orders with manufacturers to be delivered in 2021.
How to have the best experience in securing a car rental
Even armed with the above information, you may be wondering how to navigate your upcoming trip or advise your travellers on the best way to secure a car rental as travel begins to return. Read our top tips for the best possible car rental experience for you or your traveller's next trip.
1) Book your car rental as early as possible – particularly in cities and states with high demand
Book your car rental as soon as possible – ideally, at the same time you book your airfare (if you are booking a flight) to avoid lack of availability at the rental counter. Car rental companies recommend that you book your car rental at least three weeks in advance to prevent sold-out situations.
2) Don't forget off-airport rental locations
If you plan to rent a car at an airport, consider off-airport locations – especially if you see limited prices and availability at your arrival airport. Availability of car rentals at airports may be diminished in the coming weeks and months, mainly due to higher operational costs and fleet downsizing from the car rental companies that serve airport locations. On-airport rental companies also tend to be more popular, and as a result, may run out of inventory more quickly.
3) Check cancellation policies, fees, and penalties before your book (and check back on rates as your trip approaches)
Be sure to check cancellation penalties and the overall cancellation policy beforehand. If you don't find a great rate, your best bet is still making the reservation and pre-paying if possible.
In most cases, if you decide you no longer want the rental, check with the rental car company to determine if you can cancel the car for a refund. Cancelling can help car rental companies have an accurate account of what's available for fleet planning purposes which means availability will be more accurate for all travellers. Travel arrangers should be sure to process cancellations as well for the same reason.
Check back on rates as your trip approaches. As car rental company employees come back to work and the rental companies can release additional vehicles, you may find a better rate down the line. However, be sure to keep your existing reservation until you find a new one to avoid losing it.
4) Be aware of length or rental restrictions, especially where demand is high
Car rental companies have started to implement length of rental restrictions, essentially mandating minimum rental days. In most places, this translates to a minimum of two (2) days per rental. However, in some locations where demand is high, the rental minimum can be as long as five (5) or seven (7) days.
What does this mean for you and your travellers? Be prepared that 1-2 day rentals may be challenging to find, at least for now, especially in the places above where we've noted demand is high. Length of rental restrictions should be available to view at the time of booking.
5) Consider loyalty programs with car rental providers
While it's not a guarantee, being part of a car rental company's loyalty program or having "status" with a car rental company (such as Thrifty Blue Chip, Hertz Gold Rewards, or Avis Preferred) may help secure a rental. Some car rental providers are even giving priority to renters with "status."
Travellers should ensure they are signed up with at least one of your preferred providers' loyalty programs. Travel arrangers should ensure your top priority travellers have "status" with your contracted car vendor.
It may also be a good idea to consider a co-primary (or at least secondary) car vendor agreement if you only have one agreement currently.
Bottom line? Book early, prepare in advance, and carefully read cancellation policies before you arrive at the airport for the smoothest possible experience.
Eager to find out more about the car rental experience as travel resumes? Contact CTM today.