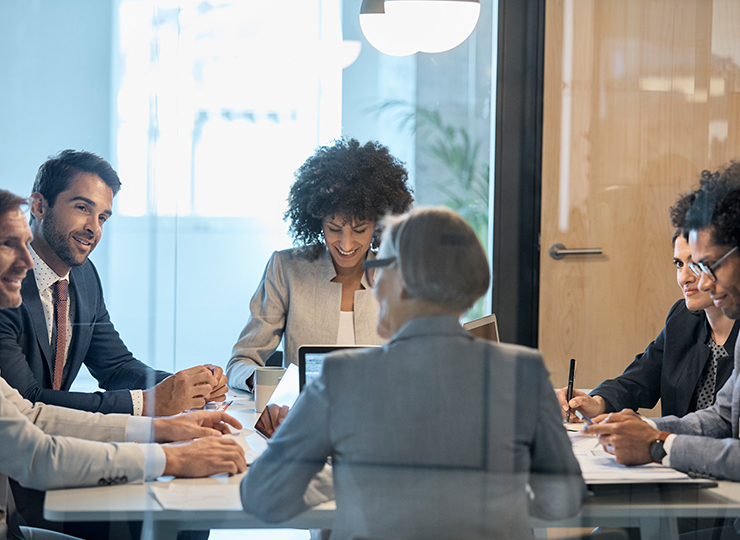 Creating an effective travel policy
Independent travel consultancy, Festive Road, shares expert insights on the importance of updating your business travel policy for successful travel post-pandemic.
Top Take-Aways
Travel budgets shifting from 'cost centre' to 'business investment'
Long-form RFPs are considered out-dated
Clients focusing on TMC's culture, capabilities and commercial alignment.
Creating a travel policy that is clear, simple, and easily accessible will go a long way to encouraging employee adoption post-pandemic.
Travel policies should be reviewed each time there is a change in market conditions. The pandemic has left no stone unturned which means Travel Managers will need to work with key stakeholders to execute necessary changes to support renewed business goals. Creating a travel policy that is relevant and up to date will form the framework for a successful travel programme, assisting businesses to achieve short and long-term goals.
Michael Orchard, Principal Consultant at Festive Road, an independent travel consultancy that supports companies with their travel RFP process to drive travel risk, safety & well-being, cost reduction & service programme excellence, suggests one of the most significant shifts occurring in travel programme priorities since the pandemic is the focus on 'purposeful travel'.
"We are calling on companies to stop thinking about travel volume as a per cent of 2019 volume. That's like doing a drag and drop of 2019 practices into a new era, it's an outdated practice that won't help any company succeed into the future. Instead, we've developed a 'Purposeful Travel Model' which enables a smarter conversation that focuses on where being there in-person will expedite or improve the outcome."
Corporate Travel Management's (CTM's) 2022 Business Travel Survey found the top priority for business travel programmes in 2022 was traveller risk, safety and well-being followed jointly by cost reduction and service.

According to Orchard, the pause in travel volumes, alongside changes to the way organisations operate, have provided a unique opportunity for Travel Managers to assess the value of business travel – ensuring it is seen as a strategic enabler to their company, not a budget line item.
"The opportunity for Travel Managers is to lead their company's business travel strategies in consultation with their senior stakeholders. Travel Managers are now moving from "how" to safely reopen travel to "why" certain types of business travel should restart. This gives the Travel Manager the chance to position business travel, and their own roles, as key strategic enablers within their organisation."
A shift in priorities is not the only significant change facing Travel Managers. According to Orchard, the process of conducting a travel RFP has also experienced a major overhaul in response to the pandemic.
"57% of Travel Managers told us recently that they don't believe the traditional 'long- form' travel RFP works anymore. Instead, what we've found is that Travel Managers are looking to streamline the RFP process and be more strategic about asking the right questions at the right time.
"The perfect client and TMC partnership are found through the 3Cs – finding the right match between the client and the travel management company's culture, capabilities and commercials that are finely attuned to the client's needs. Post-pandemic business travel is being enhanced by a much stronger focus on sustainability, traveller well-being, and diversity, equity and inclusion. The key is for the industry to evolve the debate from concept to reality. These are areas where TMCs have fantastic opportunities to consult with and educate clients on practical and pragmatic strategies to help enhance their programmes."
When asked what future trends are expected to steer travel recovery, Orchard believes balancing the 'fear of missing out' with strategic budget and performance management will be key. "Now, the fear of missing out will drive much stronger growth in travel, but with a new focus on the trips that add most value. We are seeing a shift from the old way of thinking where travel was seen as a P&L line, to a new way of thinking where travel is seen as an investment."
This blog post is the second in a six-part series of excerpts from CTM's eBook, 'A Fresh View to Business Travel 2022'. You can download the full eBook here.
Speak to a travel expert today to discuss guidelines around creating a travel policy.