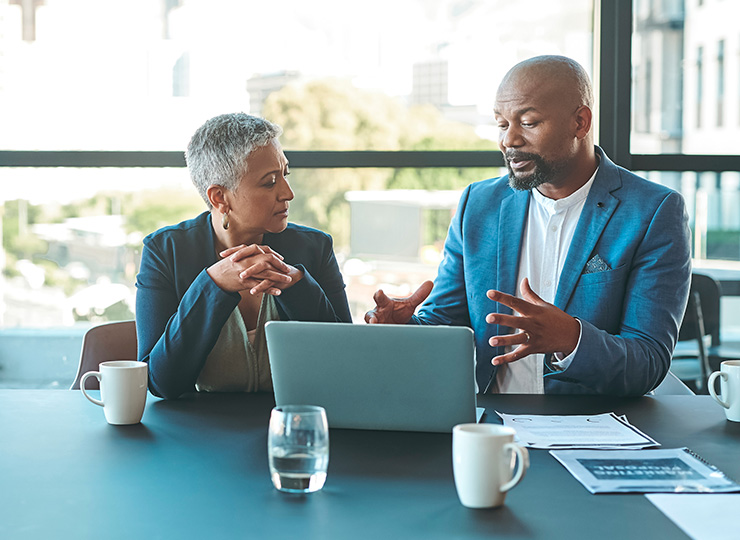 How to write an RFP for business travel management
Is it time to get serious about your company's business travel? Whether it's due to an increased number of travellers or more complex itineraries, engaging the right Travel Management Company (TMC) from the get-go is important for both your bottom line and more importantly, achieving the company's business travel goals.
Having served a variety of customers around the world for over 28 years, we've guided many growing businesses through the initial stages of creating and submitting a Request for Proposal (RFP) for business travel management. In this blog, we provide some insight into how businesses can begin this process and reduce the time and effort that could be better spent elsewhere (a.k.a. growing your business).
Here is our step-by-step guide to how to write an RFP for business travel management:
1. Begin at the end – What result are you hoping to achieve?
As a growing business, you've identified a clear need to source professional management of your business travel. Was this due to increased travel to high-risk locations? Undocumented expense reporting? Leakage due to no official travel policy? Prioritising your top three to five evaluation objectives helps you focus on critical elements, streamline the process, and make the most of your effort.
2. Engage your stakeholders
Identify a small group of internal stakeholders who have an interest in improving your travel processes. Be sure to include peers and leaders from finance and administration at a minimum to review the initial objectives (Step 1) and identify requirements from a departmental level.
3. Gather as much data as possible
While you may not have a detailed approach to data collection in place, consult road warriors within your business to identify their current travel habits and spending records. The more data you can share about your current travel will allow bidding agencies to tailor offers to your needs, address areas of concern, and identify opportunities to create efficiencies or improve service.
4. Invite the right potential partners
While your initial instinct may be to outreach to every potential partner in the market for a diverse set of options, this can be extremely overwhelming for a business that's new to the process. Submitting and reviewing RFPs is time-consuming, and if you're wearing many hats (like many members of growing businesses) sifting through the multitude of paperwork isn't the most efficient way to spend your time. By comparing your objectives to market information on providers, you can invite a smaller selection with greater potential to meet your needs. For more info, read our blog: 5 tips for electing a travel management company
5. Financials: Compare apples to apples
Always include a financial offer template for all bidders to complete. With so many potential pricing models in the industry, this allows you to easily compare complex offers side by side against the same measures. Allow bidders to include creative offers to demonstrate unconventional approaches to meeting your goals but include a set of core expectations and consistent pricing elements to assist in identifying your total cost of ownership with each offer.
We are here to help guide you in creating and submitting an RFP for business travel management.
Contact CTM today.