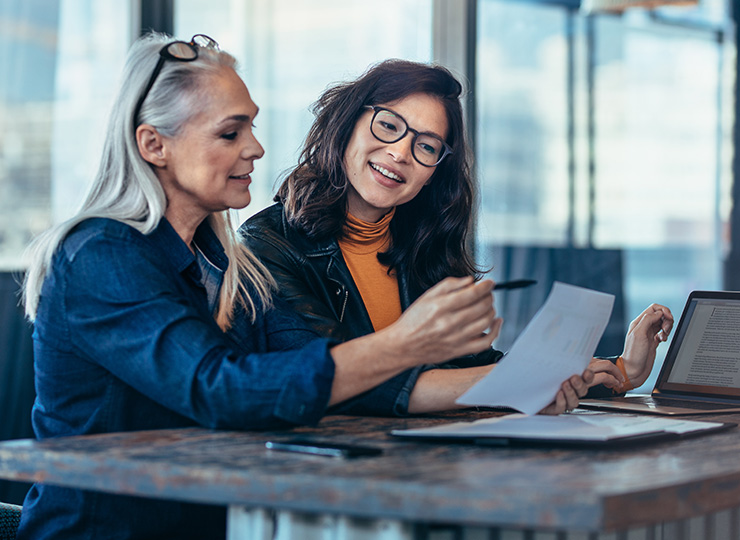 Maximise your business travel budget
Organisations have not wasted time getting back to business this year and as a result, global business flight bookings have exceeded pre-pandemic levels according to an analysis by the Mastercard Economics Institute. With a healthy return to business travel, organisations are reviewing their travel budgets and booking strategies to maximise their bottom line.
Understand the new business travel landscape
Comparing the average ticket price or daily hotel rates from 2020 to 2022 is no longer relevant in the fast-changing travel landscape. Many price-influencing factors are at play such as staffing, schedules, supply versus demand, inflation, and rising fuel prices. For organisations seeking to drive savings through their travel programme, it is important to have an understanding of the current business travel landscape and the state of the travel supply chain which may impact pricing and will guide any necessary revision of travel budgets. Business travel budgets should take into account the current market conditions and as such, booking behaviours should be modified to maximise the return on investment.

How to reduce business travel budget costs?
Business travel budgets should not be viewed solely as a cost line, but rather as an investment in the organisation's growing success and remaining competitive within its market. There are many ways organisations can take steps to reduce business travel costs without impacting the ability to travel and engage face-to-face. Here are just a few ways that organisations can maximise travel budgets and drive savings.
Find savings from the expertise of a travel management company
Partnering with a corporate travel management company (TMC) like CTM will help drive savings and efficiencies for organisations and their business travellers. Working with a dedicated strategic Account Manager enables an expert view over everything from supplier negotiations to the day-to-day operations of your travel team to traveller safety, travel programme reporting and training. They work alongside your team, ensuring your travel arrangements are organised to meet all of your business needs, factoring in efficiency, safety, schedules and budget.
Stuart Birkin, CTM's Director of Strategic Client Partnerships explains "We are here to provide tailored travel management solutions to our customers which focus on driving value through savings, safety and efficiency. We do this through providing customer service excellence, innovative technology, and regular programme review and optimisation strategies that take into consideration current and evolving market conditions to maximise opportunities. Cost savings is not solely about achieving the cheapest hotel rate or airfare; It is also about being able to demonstrate a return on investment. Did the organisation retain or win new customers, launch a new product, recruit and train more staff, or open new office locations as a result of the business travel? Did the business gains outweigh the expense? This is important as the cost of not travelling can be far greater."

Travel policy compliance
A well-designed travel policy can deliver significant savings. Consolidating your business travel spend into a limited number of preferred supplier partnerships, defining optimum booking behaviours based on your organisation's unique travel needs, and encouraging product choices that align with traveller experience objectives are all ways to positively influence your budget.
Maximising compliance with your organisation's strategic travel policy is key to achieving efficiencies, cost savings and safety. Organisations that experience challenges with travel policy compliance can take measures to reduce out-of-policy bookings and lost savings.
Amy Lloyd, CTM's Head of Client Management, Western Australia says "We encourage our customers to drive bookings via their chosen online booking tool (OBT) to support travel policy compliance. The OBT's ability to capture reason codes for out-of-policy bookings is vital for compliance visibility and to aid future training, which CTM conducts as part of our strategic account plans at regular intervals throughout the year. This keeps Travel Managers informed of missed savings opportunities and keeps business travellers and Travel Arrangers informed and refreshed on travel policy best practices and changes."
Online booking tools and travel approvals
Organisations that are not currently utilising an OBT may be losing out on savings opportunities through inefficiencies and out-of-policy bookings. "Utilising a self-service corporate booking tool is an easy way to lower booking fees and improve productivity with access to all your policy-compliant content in one place", says CTM's Head of Client Value Management – Asia, Molly Choi.
Having your travel policy integrated into an OBT will reduce non-compliant bookings by only displaying travel content from preferred suppliers or those that meet applicable rate caps. An integrated pre-trip approval tool will also assist to minimise spending on unapproved travel activity while streamlining the booking and approval process for significant efficiencies.

Booking behaviour analysis
No matter how large or small your business travel budget is, it is important to understand how to maximise those dollars with best practice booking behaviours.
Are travel dates flexible, and do you have an easy view of pricing highs and lows to identify the cheapest time to travel?
Are expensive flexible/refundable airfares being purchased unnecessarily when compared to the frequency of booking changes made? Booking cheaper/more restrictive airfares can present significant savings.
What is the purpose of travel and how productive will the traveller be? Have they scheduled their day with meetings or events to maximise their time away and the travel budget spent? Did they book their travel in advance to leverage maximum availability and the lowest rates?
Sarah Tauri, CTM's Client Value Manager, Queensland explains "One factor that is currently influencing booking behaviour is the mass recruitment of new employees within organisations. This creates new and often non-compliant booking behaviours such as requesting new hotels, new locations and changes to advanced booking practices. Businesses should incorporate travel policy training into the new employee onboarding experience for relevant employees to ensure travel policy knowledge and booking behaviour expectations are delivered to maximise the travel budget."

Unused travel credits
Travel credits are a simple way to use the pre-spent travel budget for future flights.
At the peak of the pandemic, organisations were forced to cancel large volumes of flights leaving high volumes of unused travel credits.
Recommendation:
Ascertain which employees have ceased employment and update?travel profiles accordingly. For former employees with travel credits on file, confirm if the airline allows for name changes and re-assign credits to other active travellers for future use.
Advanced purchase
Business travel can be unpredictable. Where possible, it is recommended to book in advance to secure the best fare/rate of the day and maximum product choice. This is currently important with both domestic and international travel, as post-COVID travel demand may outweigh schedules and servicing.
CTM's Fare Forecaster tool assists businesses to achieve savings through better-informed decision-making at the time of booking. Fare Forecaster displays the cheapest fares available 7-days on either side of your selected travel date, including your corporate travel deals, so you know you're seeing all the options that matter. This intuitive tool enables flexible business travellers to quickly and easily shift their travel plans to leverage the cheapest time to travel.
Preferred suppliers
A TMC should be able to analyse and review your business's travel behaviours and spending patterns to get a comprehensive understanding of your specific travel trends and requirements. CTM specialises in strategic supplier management as a key component of travel budget optimisation. We aren't afraid to ask questions that ensure suppliers remain competitive, affordable and relevant to your business needs and interests. Based on this information, CTM can often negotiate significant discounts and add-ons by implementing preferred airline, hotel and car rental agreements that meet the needs of your travel budget and duty of care while elevating your employees' travel experience.
CTM's Executive Director, Account Management – North America, Monica Colligan says, "Our Account Management team has always promoted and supported preferred supplier programmes with our customers. This is more important than ever as so much has changed since the pandemic, with customers seeking greater flexibility and value-adds to support travel budgets and traveller wellbeing. Our smaller SME customers also benefit from our robust CTM Hotel Programme, air and car discounts, providing cost savings with every booking."
Is it time to review your travel programme to maximise your business travel budget?
Speak to CTM today.