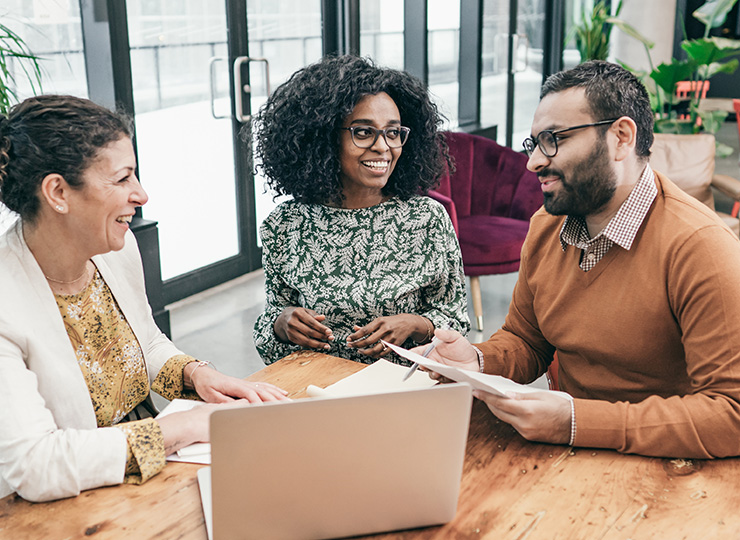 The importance of cultural intelligence in a reconnecting world
Organisations are embarking on international travel after a two-year pause, seeking to reconnect with employees, customers, and the supply chain. Never has it been more important to ensure travellers are prepared for changes to cultural nuances post-pandemic and timely to refresh international business etiquette.
While hybrid work models and collaborative applications have allowed people to remain virtually connected during the pandemic, it has also highlighted the importance of in-person connections and the undisputed benefits that face-to-face contact brings to achieving business growth and success.
According to a Harvard Business Review, face-to-face communication is up to 34 times more powerful than online communication. Further, a statistics survey found that 93% of respondents said negotiating with people from different languages and cultural backgrounds is the most important reason for physically attending a meeting, and 40% of prospective business is converted via face-to-face meetings.
With such a high value on face-to-face business interactions for cross-cultural business performance, preparing your workforce to have cultural intelligence will be more important than ever in a newly reconnected world.
As Travel Managers and key stakeholders review and refine their travel programmes, it will be important to consider what cultural sensitivities employees may have forgotten while confined to their home office or regional workplace, and what new considerations now exist in the post-COVID world.
Laura Ruffles – CTM's Global Chief Operating Officer shares her thoughts on the value of culturally diverse teams and their importance to supporting customers and businesses as we reconnect globally. "I am optimistic about international business travel for 2022 and what that will mean for global connectivity and organisational growth. We have all been restricted inside our country walls, and the opportunity to engage in person with our global CTM teams, customers and partners is something I look forward to. Across our CTM offices worldwide, we have such a diverse group of employees and their local knowledge is vital to our business and to support our customers' travel programmes as they reconnect globally. The sharing of knowledge, opinions and ideas across borders and cultures brings different perspectives, skills and resources which drive innovation and deliver on our customer value proposition."
Cultural considerations and COVID-19
For business travellers looking to embark on international travel, it will be more important than ever to understand how to effectively collaborate, show compassion and curiosity, understand and demonstrate what is acceptable and valued in a culture, apply relational skills, resolve conflict, and demonstrate tolerance in times of uncertainty.
For Travel Managers, communication will be king. Communicating information to regional and local offices, and providing business travellers with the tools they need to understand key cultural differences and sensitivities will be important to achieving maximum outcomes from their travel investment.
And of course, there will be new COVID-19 considerations to ensure the travelling workforce is prepared. Areas to be considered include:
What are the health and hygiene expectations of the destination?
Is mask-wearing mandated, or how is it perceived?
When greeting people, what is considered appropriate? Is shaking hands acceptable?
How has the reduction in travel impacted the country economically? Are there sensitivities to be aware of?
Having a culturally intelligent workforce is particularly important for organisations with a geographically diverse customer base and office locations because it maximises our ability to relate and work effectively.
Nicole Wilcock, CTM's Vice President of Global Agency Partnerships, explains "During the peak of COVID-19, we had to shift our agency gatherings to a virtual environment. As successful as these events were given the travel restrictions, the overwhelming feedback from attendees was that they couldn't wait to get back to our face-to-face conferences.
"We have such diversity among our international agency partners that the value and quality of information that can be shared between peers in an in-person environment, bringing people together across continents and cultures is overwhelming and presents a tangible return on investment in both budget and time."
Business communication, language, and etiquette
Bridging cultural differences through effective communication – whether verbal or visual – can be critical to business negotiations and relationships with international customers. Something as simple as shaking a customer's hand could be riddle with faux pas, making the intended purpose of the business travel ineffective.
Understanding the language your professional network speaks and how to use it to convey messages effectively can make or break the success of business and events travel. Some cultures are more direct in their communication while others are more conservative, so doing your research first is important.
Larry Lo, CTM's CEO – Asia, reflects on the time CTM's Managing Director Jamie Pherous addressed staff and business partners at an official engagement in Hong Kong. "Jamie demonstrated respect for local culture when addressing the audience in Cantonese during the acquisition ceremony for Westminster Travel in 2014. It was a welcomed display of respect and his efforts to learn the language were well received."
Negotiation is a principal component of international business, and when dealing across markets workplace etiquette may vary. Culture influences the way people behave, communicate and think and these characteristics are reflected in the way people negotiate. Companies and individuals must understand and respect cultural differences during business transactions and find ways to hurdle the barriers these differences present. Communication includes understanding non-verbal body language cues, interactions and gestures such as eye contact and shaking hands. It is important to understand that these are not all commonplace and may have changed as a result of COVID-19.
Kristen Pratt, CTM's Vice President, Global Customer Solutions, explains "Working in CTM's Global Customer Solutions group provides our team with the opportunity to not only work across industries but also across cultures.  Through collaboration across markets with our diverse customers, employees and partners, we have learned to respect the cultural nuances that exist between countries and regions, and how these impact our day to day business activities.  From timeliness to negotiating protocols, to unique verbal and written communication styles, there is vast variation across regions.  While everyone is working towards the same business goals, understanding those nuances is key to forging positive partnerships, building trust and ensuring business success."
Get ready for a return to business meetings & events
A recent study conducted by CensusWide found that 72% of respondents prefer in-person conferences over online webinars. The rationale behind this is that networking is a large part of conference culture.
Tracey Edwards, ETM's Global Strategic Lead and General Manager, explains "We continue to be encouraged by the increasing level of enquiry for international events with organisations wanting to bring employees and partners together again. Networking, sharing knowledge, learning about new industry products and education are key drivers for these events. We work closely with our customers to understand the demographic of their attendees to enable appropriate recommendations for their event programme. No matter the destination, it's critical to ensure dietary, religious and cultural sensitivities are accommodated and we work with our customers to meet and exceed their objectives."
There are many moving parts to consider when arranging international meetings and events. An important part of the planning process is to ensure your event is culturally inclusive for all attendees, so they feel comfortable and willing to participate. Collaboration with a range of event stakeholders is key to understanding local customs, restrictions and requirements to ensure all venues, activities, catering, and content are acceptable to a broad range of cultural audiences.
Some questions to consider when planning an international event:
Are there any cultural or religious conflicts with the location, time and date of the event?
Is there disability access to the space?
Are there catering options that consider religious and dietary restrictions?
Is there a culturally appropriate dress code that should be communicated to guests?
Is there any point where guests will need to disclose information about their gender and/or sexuality?
Providing cultural intelligence training for business travellers, events staff, and event attendees can offer additional knowledge and skills necessary to maximise the outcomes of international face-to-face travel, events, and support the opportunity to build prosperous relationships in a culturally diverse environment.
Businesses looking to understand and maximise the cultural intelligence of their workforce in preparation for a return to international travel and events can:
Conduct cultural intelligence testing to understand potential areas of risk and improvement
Implement targeted training courses, accreditations, and engage with regional colleagues to share knowledge and insights into local cultural business expectations.
Additionally, work with a travel management provider who understands the local cultural needs and nuances of the markets you intend to visit. CTM's regional business structure provides local, in-house travel consulting, account management and product development teams to support business travel programmes across North America, Europe, Australia, New Zealand and Asia, coupled with an extensive global partner network. This local market knowledge ensures our customers have access to local travel expertise wherever their travels take them.
Enjoyed learning about cultural intelligence in a reconnecting world? Find out how CTM's global network can support your business.