Travel programme trends 2020
2020 marks a new decade and new era in business travel. Exciting new technologies and services are already transforming the way we consume and experience business travel. This year, global business travel spend is set to reach US$1.7trillion* and travel buyer confidence is said to have reached a 5-year highˆ. Millennials are set to dominate the business travel demographic*, bringing new attitudes and behaviours to the market which will change the way businesses develop and implement an effective travel programme. We outline some of the key trends tipped to influence your travel programme in 2020.
(click image below to enlarge and download the 'Travel Program Trends 2020')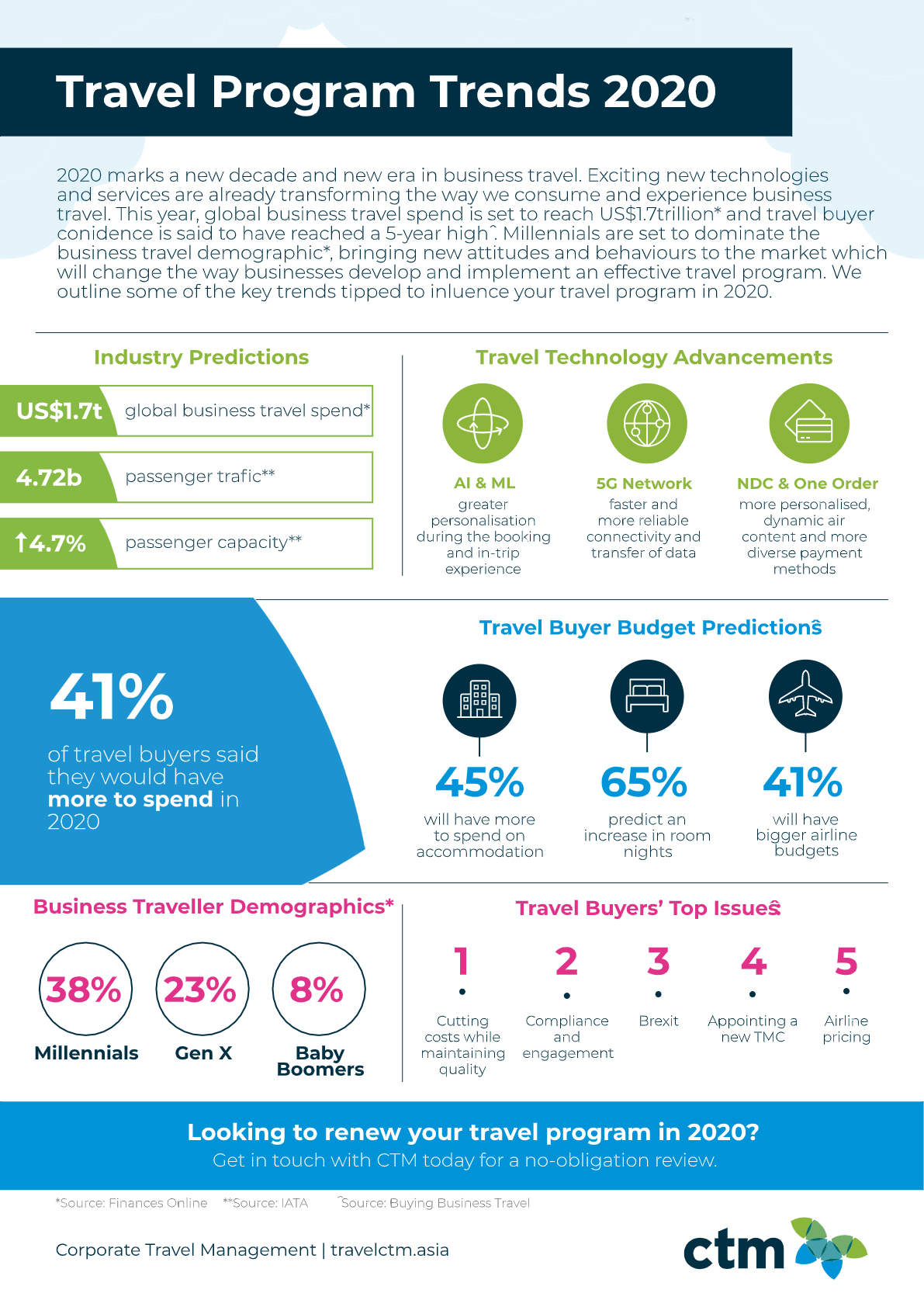 Take your travel programme to new heights.
Contact CTM for an obligation-free review of your travel programme.