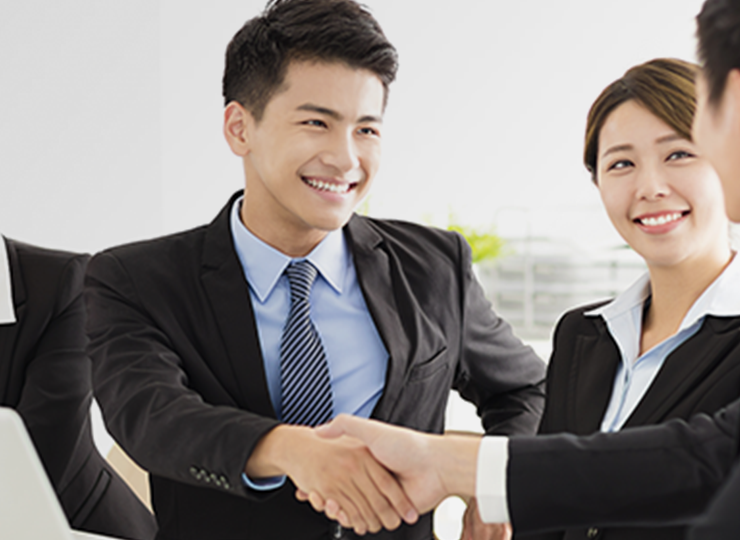 A powerful partnership: a client reflects on one year with CTM
What does a travel program with a new travel management company (TMC) look like one year in? Corporate Travel Management (CTM) sat down with a client in the food distribution space after one year of working with us to reflect on their partnership with CTM.
We asked our client to share their successes in implementation, program and service improvements, and policy enhancements, and best practices. Read their answers below.
Why did you determine you needed to go out to bid? What were you looking for in a new travel management partner?
We were looking for a partner who was willing to evolve with us and provide solutions that fit our budgetary needs. CTM did just that and allowed us to grow and evolve our solutions with ease.
In the past year, what are the most positive changes you have seen in your travel program?
We've experienced strong benefits from having improved service levels and enhanced engagement. We've been very pleased with the positive feedback we are getting from our employees about the service from CTM. Travel is one of those categories that typically you only hear when something goes wrong, so to get unsolicited positive feedback about the level of service you are providing speaks volumes.
CTM seeks to understand what we are trying to accomplish and why. When I come to the team with what I am looking for, they don't just say "here is what you asked for," they say, "here is what you asked for but you can also do it this way," and that goes above and beyond most suppliers I have worked with. They are consultative and strategic in their approach.
Lastly, our transition and implementation were well planned and flawless—zero disruption.
You have a robust and unique travel program. What are the elements that you feel make it such, and how does CTM accommodate for those intricacies?
We are very cost-focused. We look for solutions and are focused on driving air and hotel costs, not only on the transaction. CTM helps us solution and does it very well, bringing us benchmarking and ideas we have not thought of.
We move large groups of travelers. Given the complexities of that, we were looking for a solution to handle this without additional workstreams. CTM provided us with a terrific solution and has made this travel seamless.
We are US-based and have more spend on hotels than we do have on air. CTM was more than willing to be a true partner to us as we executed our air travel RFPs and this was a huge benefit to ensure we could optimize our air spend.
We have very good relationships with hotel vendors. Whenever possible, we appreciate the opportunity to partner with them on cost analysis for stays and conference needs. While we look to them for added cost benefit solutions, the way that CTM has offered to partner with us AND our hotel vendors to find cost-efficient solutions has been invaluable. We appreciate their dedication to collaborating with our vendors on our behalf.
Your company sets high expectations for its travel program. How is CTM specifically meeting your expectations?
CTM's account management and operations teams are outstanding. Our account manager provides us with terrific support and has a very positive teamwork attitude which makes her a joy to work with. We appreciate the fact that she includes the operations side on a regular basis, and they can hear directly from us about what we need and any potential issues. This setup is truly unique and something that sets CTM apart.
Top providers can get you what you want, but only if you have their "A" team. Every time I think of CTM, I know we have an "A" team.
What are the three things that make CTM different from the rest of the industry, in your view?
People, culture, technology. We chose CTM because we felt the people were like-minded to our company and our culture. Specifically, we have an accountability culture and challenge the status quo. CTM brings us unique solutions, and understands our business which is really important because we are a little unique. We are treated with a personal touch and CTM truly makes us feel like we are their only and most important client, even when we know they have a larger roster of clients.
What recommendations or guidance would you give other travel managers that are looking at going out to bid?
Focus on fit with the company. You have to blend with the company and people you're working with. My recommendation would be to ask, "do the folks that answer the phones mirror your employees?" Find a TMC that provides solutions that are the best option regardless of the financial benefits to them. Find an account manager that works well with your team and enjoys the interaction.
What has been the best customer engagement story you have heard over the last year?
The overwhelming consensus is travel is stressful, but the person on the other end of the line tries to take a bad situation and help fix the problem, but also make it enjoyable. We had a number of people complaining about weather and cancellations, but they specifically said the advisor that helped was understanding and helpful during a stressful time.
Looking for a powerful partnership with your next TMC?
Drop us a line to learn more about how we can collaborate with you on a successful travel program.