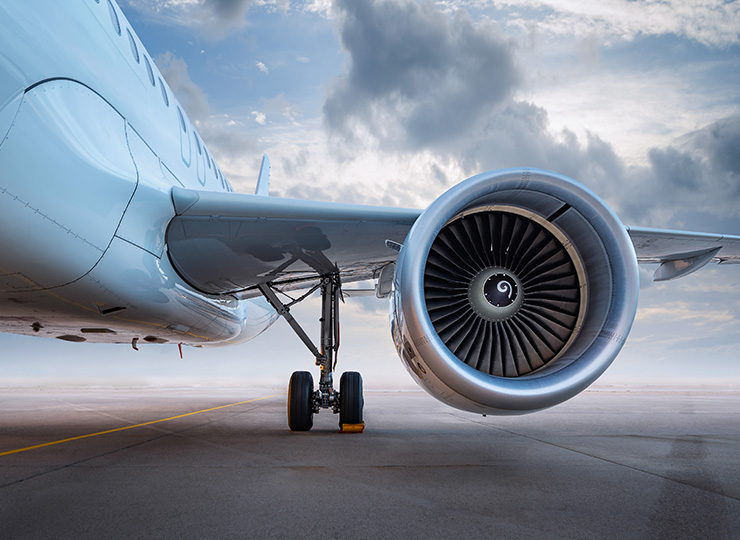 Business Travel News: November 2022
Promotions.
Hong Kong: CTM & Tourism Australia – Signature Experiences of Australia 
When was your last trip to Australia? It has been more than two years since your last trip to visit your friends and relatives in Australia. It's time to book your next Aussie trip without the compulsory hotel quarantine back to Hong Kong!  Corporate Travel Management (CTM) & Tourism Australia present you the Signature Experiences of Australia, a selection of some of the most unique, authentic and exclusive travel experiences available across Australia. Book here and read more.

CTM has been authorised by the Japan Consulate General in Hong Kong for Japan visas application
Japan allows non-guided package tours from all countries and raise the daily arrival cap to 50,000 starting 7 September 2022 — a significant step toward putting the country's border restrictions on par with other major economies. Learn more
CTM Hong Kong  MICE Team can assist you with Japan #mice & #bleisure visas and travel arrangement. Contact us today to learn more.
*******************************************************
For bookings/ enquiries, please contact:
CTM MICE Hong Kong
T: +852 2270 7612
********************************************************
Hong Kong: Exclusive Meeting Package | Full Day Fun Game Package @Hong Kong Gold Coast Hotel
Gather your team for a fun off-hours outing to unwind, reduce stress, encourage fresh ideas, build closer bonds and show how much you value them! Learn more here.
Airlines/ Airports
Qantas to resume non-stop flights between Sydney and Hong Kong from January
Previously earmarked for November 7, the resumption of services on Qantas' Sydney–Hong Kong route have been pushed back to January 30, 2023. Taking nine hours and 20 minutes each way, the flights will initially operate aboard Airbus A330-300s on Mondays, Wednesdays, and Fridays.
Qantas to resume Brisbane-Tokyo services
As of 1 December, Qantas will resume services between Brisbane and Tokyo, with three weekly services scheduled. Services will operate on the airline's Airbus A330 which features lie-flat Business Suites. Arriving at Hanada Airport, eligible passengers will enjoy access to the first class and business class lounges of Oneworld member Japan Airlines. Melbourne-Tokyo services are scheduled to resume in March 2023.
Malaysia Airlines adds flights to Japan Narita
Malaysia Airlines is increasing its round-trip flight frequency to Japan starting 1 November with trips on its newest Haneda route bumped to thrice weekly from two times a week and daily flights to Narita from five times weekly.
Thai Airways increases Melbourne-Bangkok flights
Thai Airways is set to increase Melbourne-Bangkok services to twice daily as of 1 December 2022. Services will depart Melbourne daily at 12:30 am and 3:25 pm, and will operate on Thai Airway's Airbus A350 which features flatbed business class seats. This change will see the airline's timetable return to pre-pandemic levels.
Virgin Australia reopens 'Premium Entry' lanes in Sydney and Brisbane
Virgin Australia has reopened the Premium Entry facilities in Sydney and Brisbane Airports, allowing business class travellers and top-tier frequent flyers to spend less time in security lines and be fast-tracked to the lounge. For the time being, Premium  Entry lanes are only open during peak travel times; 5:00 am to 7:00 am on weekday mornings in Sydney and 5:00 am to 10:00 am on weekday mornings in Brisbane.
Hotels.
ELEVATE & ENJOY with Marriott
Marriott has launched their ELEVATE & ENJOY campaign, offering guests a package rate on premium rooms (premium rooms are defined as all rooms above the standard room category). As part of the offer, guests will enjoy a welcome amenity (determined by each hotel), breakfast for two, and daily hotel credit (equivalent to approximately 10% of the nightly accommodation charge). Offer applies to bookings made between 1 October 2022 – 31 December 2022 for stays between 1 October 2022 – 31 March 2023.
Intercontinental Sydney's is refurbishment now complete
New life has been breathed into the landmark Intercontinental Sydney, with the hotel's two-year refurbishment now complete. The hotel now features 509 rooms and suites styled in green and blue tones, a refurbished entrance and reception area, a grand lobby bar and a public rooftop bar offering sweeping city skyline views, including Sydney Opera House and the Harbour Bridge.
Accor opens Sydney's newest Mercure Hotel
In early October, Accor opened the doors of Sydney's newest Mercure Hotel, Mercure Sydney Martin Place. Located on Phillip Street in the heart of the CBD, the hotel features 86 spacious rooms which include kitchenettes, a 24-hour reception, onsite parking and laundry facilities.
W Sydney Hotel to welcome guests from October 2023
The W Sydney hotel is set to welcome guests in October 2023. The luxury hotel will feature a curved exterior, 585 sophisticated rooms and suites, an impressive two-storey rooftop bar, and a heated infinity pool positioned to offer guests sweeping harbour views.
Choice Hotels acquires Quality Apartments Melbourne Central 
Choice Hotels Asia Pacific has added a new CBD property, Quality Apartments Melbourne Central to the brand's Melbourne portfolio. Situated on Little Burke Street, the property features a range of one- and two-bedroom apartments with modern furnishings in a boutique-style setting.
Accor partners with Panthers Group to open a new Pullman hotel in Penrith
Accor is partnering with Western Sydney sporting organisation Panthers Group to open a five-star Pullman hotel in Penrith in late 2023. The new 153-room hotel will be part of the new state-of-the-art Penrith Panthers precinct, which will serve as a business and entertainment destination. The hotel will also feature an onsite restaurant and bar with private dining rooms, as well as a café.
Information on this page is sourced from third party sources. While effort is taken to verify the accuracy of this information, CTM recommends that travellers seek independent advice and/or information from their CTM travel consultant, CTM travel tools, or direct from their chosen travel suppliers relating to the status of supplier services, schedules and booking conditions as information may change regularly. 
Are you ready to work with the Best Corporate Travel Agency awarded by TTG Travel Awards 2022?
Talk to CTM today.