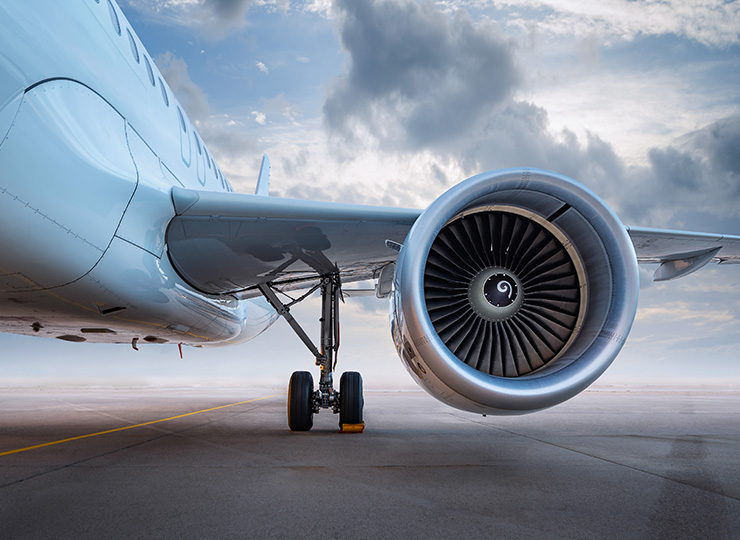 Business Travel News: October 2022
Promotions.
Hong Kong: CTM & Tourism Australia – Signature Experiences of Australia 
When was your last trip to Australia? It has been more than two years since your last trip to visit your friends and relatives in Australia. It's time to book your next Aussie trip without the compulsory hotel quarantine back to Hong Kong!  CTM & Tourism Australia present you the Signature Experiences of Australia, a selection of some of the most unique, authentic and exclusive travel experiences available across Australia. Book here and read more.

CTM has been authorised by the Japan Consulate General in Hong Kong for Japan visas application
Japan allows non-guided package tours from all countries and raise the daily arrival cap to 50,000 starting 7 September 2022 — a significant step toward putting the country's border restrictions on par with other major economies. Learn more
CTM Hong Kong  MICE Team can assist you with Japan #mice & #bleisure visas and travel arrangement. Contact us today to learn more.
*******************************************************
For bookings/ enquiries, please contact:
CTM MICE Hong Kong
T: +852 2270 7612
********************************************************
Hong Kong: Exclusive Meeting Package | Full Day Fun Game Package @Hong Kong Gold Coast Hotel
Gather your team for a fun off-hours outing to unwind, reduce stress, encourage fresh ideas, build closer bonds and show how much you value them! Learn more here.
Destinations/ Events
Singapore: ITB Asia, MICE Show Asia and Travel Tech Asia | Singapore, 19-21 October 2022, will be held in Singapore. Laura Ruffles, Executive Director, Global COO, and Tracey Edwards, Event Travel Management – Global Strategic Lead and GM Au/NZ, will speak at the event. See you there! Learn more.
Airlines/ Airports
Happy 76 Anniversary to Cathy Pacific
Cathay Pacific Airways (CX) celebrates their 76th anniversary. CX was founded on 24 September 1946. It is the flag carrier of Hong Kong, with its head office and main hub located at Hong Kong International Airport.
New Zealand lifts most travel restrictions 
On Monday 12 September, New Zealand's former COVID-19 Protection Framework traffic light system ended, lifting most travel restrictions. For the time being, all inbound travellers arriving to New Zealand by air travel will need to complete a New Zealand Traveller Declaration (NZDT) prior to departure.
Qantas restores vegetarian meals and snacks to the menu for domestic flights
Qantas is restoring vegetarian meals to the menu on all domestic Qantas flights, following strong public demand. The airline has promised a broader menu refresh to launch in October, which will include new vegetarian options along with fresh fruit on all domestic flights under 3.5 hours.
Air New Zealand extends expiry date of all credits
To offer customers more time to get out and explore the world, Air New Zealand has extended the expiry date of all current credits. All customers who have a credit as of 30 September 2022 now have until 31 January 2024 to book a new flight and until 31 December 2024 to take that flight.
Qatar Airways and Accor ALL partnership offer members points and status fast-track
Following the announcement of the new strategic partnership between Qatar Airways and Accor ALL, Privilege Club and ALL members can now link their accounts to enjoy incredible rewards and benefits, including tier fast-track. Find out more about the benefits on offer here.
Virgin Atlantic is joining SkyTeam in 2023.
This global partnership of airlines provides seamless travel to more than 1,000 destinations around the world. It's great news for us, and even better news our customers.
It's also a mutually rewarding loyalty programme, with opportunities to earn and redeem points across all the airlines, as well as a spectacular network of over 750 airport lounges across six continents. Joining SkyTeam means extended status for our Flying Club members.
Learn more here: https://virg.in/SkyTeam
Japan fully reopens to tourists
As of 11 October, Japan has lifted all border restrictions including the daily arrivals limit and the requirement for travellers to apply for tourist visas. COVID testing is required for triple-vaccinated travellers; however, unvaccinated travellers still need to obtain a negative test result before departure.
Hong Kong lifts hotel mandatory quarantine for international visitors
As of Monday 26 September, travellers can visit Hong Kong without having to undergo hotel quarantine. Under Hong Kong's new '0+3' scheme, visitors are required to take a pre-flight rapid antigen test, a PCR test on arrival, and self-test daily for the three days following their arrival.
Taiwan ended its mandatory Covid-19 quarantine for arrivals from 13 October and welcome tourists back, the government said on Thursday, completing a major step on its plan to re-open to the outside world.. Learn more
Korea has cancelled the PCR testing requirement for Korea inbound travellers on the day of entry. Travellers going to Korea are quarantine-free and PCR test-free for both pre-departure and on-arrival. K-ETA is still needed, the travellers need to apply the K-ETA 72 hours prior to departures. Learn more
Hotels.
TFE Hotels to open two new Melbourne Hotels in 2026 
TFE Hotels is set to open two new Melbourne hotels in 2026. The two new hotels will comprise of a 200-key Collection by TFE hotel and a 105-key A by Adina hotel.  The hotels will be housed within the same development and will feature a 9,000 sqm conference centre, which will be located on a sky bridge connecting the two towers. The conference centre will have capacity for 1,000 delegates and offer panoramic views of the city skyline.
InterContinental Sorrento Mornington Peninsula now open
The InterContinental Sorrento Mornington Peninsula has officially opened its doors, welcoming guest as of early August. The historic building has been given new life, featuring 108 styled rooms, multiple dining options and approximately 600 sqm of events space across four function areas.
Ritz-Carlton Melbourne to open in early 2023
The Ritz-Carlton Melbourne is set to make its debut and welcome guests from early 2023. The 6-star luxury hotel will feature 257 rooms and suites, a signature restaurant and bar, wellness facilities and a sky lobby on the 80th floor which offer panoramic views of the Yarra River, Marvel Stadium, and the city skyline.
Information on this page is sourced from third party sources. While effort is taken to verify the accuracy of this information, CTM recommends that travellers seek independent advice and/or information from their CTM travel consultant, CTM travel tools, or direct from their chosen travel suppliers relating to the status of supplier services, schedules and booking conditions as information may change regularly. 
Are you ready to work with the Best Corporate Travel Agency awarded by TTG Travel Awards 2022?
Talk to CTM today.