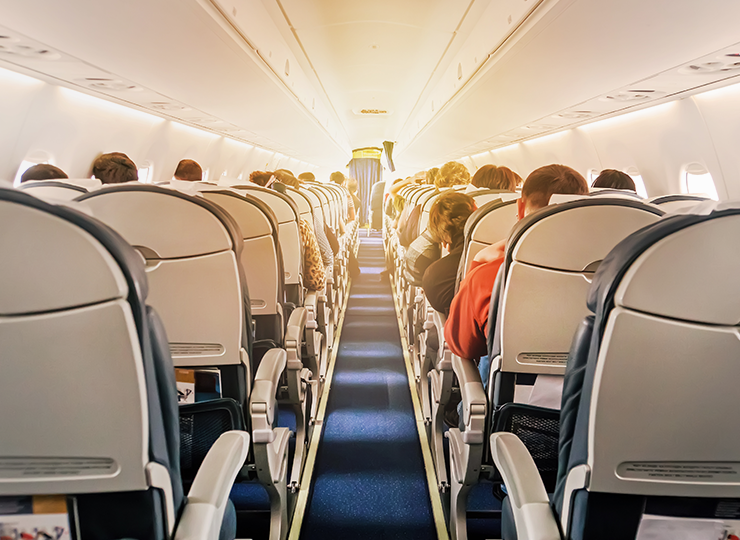 How to maximise business travel rewards
While larger organisations can benefit from negotiated supplier arrangements with custom discounts, small to medium businesses often find it harder to reach the level of spend required to negotiate such deals.
For those organisations, airline business travel rewards programmes are one of the best ways to boost their travel programme and maximise their travel budget.
What are rewards programmes?
Business rewards provide programme rewards and benefits to the business as a whole, based on dollar spend; just like many stores and credit card rewards programmes do for shoppers. The more a business spends with the airline, the more points or credits it can receive and exchange for use on the purchase of flights or additional luxuries such as upgrades and lounge passes.
Business travel rewards programmes such as Singapore Airlines HighFlyer, British Airways's On Business, United Airlines MileagePlus and Qatar Airlines Privilege Club offer businesses a range of benefits that can provide an immediate impact on travel spend and budget; from tiered discounts on fares based on annual spend to travel credits and business points, that can then be allocated to individual travellers – to name a few.
So how can you ensure your business knows how to maximise business travel rewards? Follow these simple steps to help your business rewards programmes drive greater savings to your bottom line.
Identify your preferred airline for business travel
Research your business's travel trends and establish an internal travel policy of preferred airlines in your market(s) aligned with your most commonly used suppliers and the business reward programme that will offer your company the best return. Encourage your travellers to adopt these as the preferred supplier/s when booking travel. A travel management company (TMC), such as CTM, can help you establish a strategy to align your company with the right airline/s and show you how to maximise rewards for business travel.

Sign up today and start to maximise business travel rewards
Sign up, or ask your TMC to sign you up, to the business reward programmes from your chosen preferred airline/s. Most programmes are free to join and do not affect your travellers' individual frequent flyer benefits; in fact, their business flights will earn points for the organisation as well as themselves on their personal loyalty programme on business trips.
Monitor business travel spend and rewards accruals
Once established, ensure every business travel booking includes your business membership along with the individual traveller's frequent flyer number. Monitor your travel spend with your chosen preferred supplier to ensure you continue to reach the minimum spend per reward tier, and speak to a TMC about how you can maximise rewards on business travel to receive the top level of discounts and rewards available to you. It's also important to monitor your rewards accrual on a monthly or quarterly basis to ensure all rewards are being fully utilised and no rewards are lost due to expiration.

Distribute business travel rewards
Business reward programmes allow companies to accrue points or credits based on annual spend that can be redeemed for domestic or international airline tickets, seat upgrades, airline lounge memberships and more. Redeem these rewards according to an established policy to reduce the expense on your most costly trips, incentivise your road warriors, and improve the traveller experience for executives and guest travellers.
A stand-out benefit of these programmes is the ability to reward your travellers, helping them to arrive prepared, well-rested, and productive. A TMC partner, like CTM, can assist in advising the best use of your accrued points and travel credits and may also be able to assist you in booking rewards flights and upgrades using your accrued rewards.
Track and communicate
Communicate the value your business reward programme brings back to the company to encourage adoption and compliance. Remind your travellers, and your executive leadership, of the rewards earned and redeemed and the bottom-line savings to the company. Communicating available upgrades and lounge membership rewards can also assist in helping to reduce traveller friction.
For small to medium businesses, when utilised well, business rewards programmes can make a measurable contribution to increasing your overall travel programme value and optimising your travel budget, while increasing compliance and driving down day-to-day costs.
For larger enterprises, CTM's strategic account management teams can assess your travel trends and expenditure to determine the benefits of a preferred airline program (where loyalty is rewarded) against a 'best rate of the day' agreement.
Contact us today to find out how you could maximise your business travel rewards return.