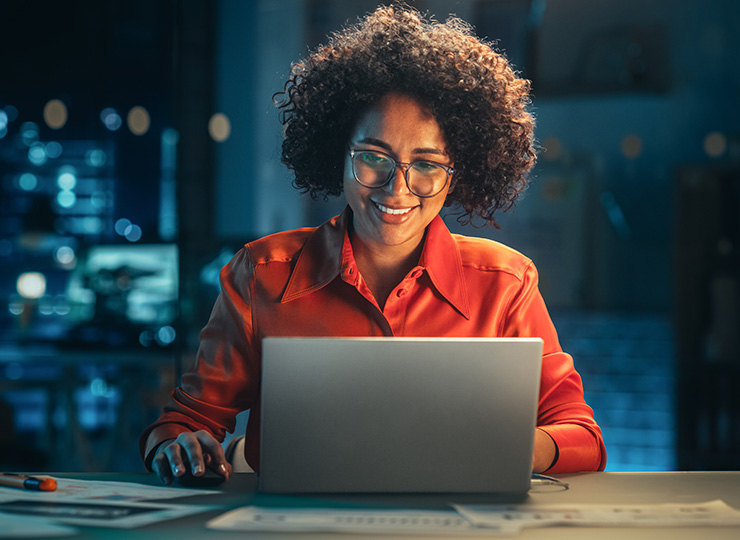 Travel management service with intelligence
At Corporate Travel Management (CTM), we understand our customers are busier than ever and they need exceptional, personalised travel support at speed. According to CTM's 2023 Global Customer Survey, the number one benefit our customers get from their CTM travel programme is our travel expertise and customer service, and the top focus areas for their travel programmes in the year ahead are cost reduction and customer service.

To achieve this delicate balance of service and savings, we are harnessing the power of automation and artificial intelligence (AI) to revolutionise the way we deliver service, by putting fast, personalised, and intuitive support in the hands of our employees and customers when and where they need it.
Through the use of chatbots, natural language processing, predictive analytics, and workflow optimisation, CTM is reimagining service delivering with heightened personalisation and speed of service resolution to elevate the customer experience at every stage of the journey.
By making a significant investment in our back-end automation, tasks such as booking and cancellations, itinerary reprints, and tech support can be streamlined, enabling our Travel Advisors to focus on providing their high-touch service and expertise to address your more complex service requirements and provide value beyond traditional booking transactions.
Introducing CTM Scout – your friendly travel chatbot
To improve service access and efficiency for our customers, we're developing CTM Scout, an intuitive travel chatbot housed inside the CTM Portal. Scout will assist customers to complete a range of common travel requests and queries in just a few seconds, reducing the demands on our Travel Consultants and delivering outcomes to our customers' needs in a matter of seconds. Scout leverages AI technology, including natural language processing, to seamlessly integrate multiple travel systems into a single service product, resulting in improved operational productivity and a better, faster service experience for CTM customers.
Scout is designed to provide our customers with a fast track to support resolution during surges in demand, in ways that are most relevant in each regional market. For example, Scout can manage high-volume support requests such as "cancel my trip" or even assist customers with booking brand new trips thanks to Scout's integration with our Lightning online booking tool, at any time of day.
By leveraging AI, Scout will continue to learn how to solve more complex problems with greater speed and efficiency, and to make a bigger and more positive impact on our customers' travel management experience.
Scout will be rolled out in all CTM operating regions throughout FY24.
Ready to partner with a TMC that understands your travel management service needs?
Speak to our expert team today.