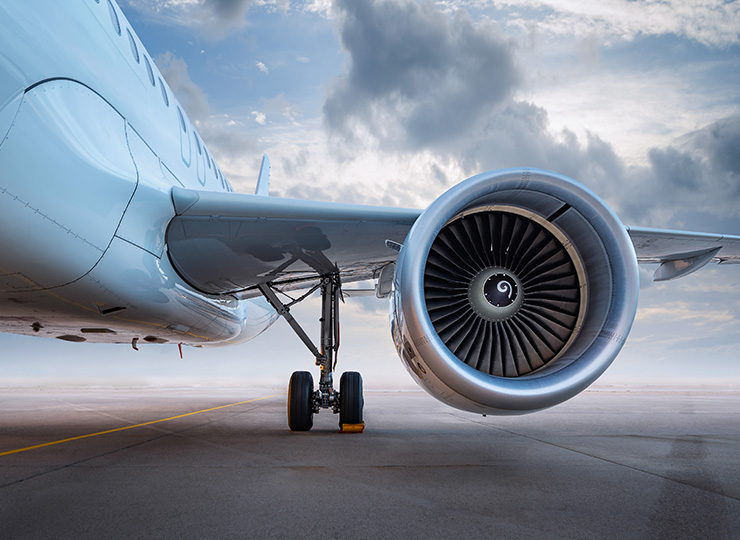 Business Travel News: December 2022
Promotions.
Hong Kong: CTM presents you with the brand new HKIA VIP Lounge (Opened in October 2022)
HKIA VIP Lounge provides 24/7 exclusive and deluxe travel experience to departing or arriving passengers at a charge. Passengers can complete check-in, security check, immigration and customs formalities all within this modern and commodious lounge, while enjoying other services including food & beverages, shower facilities and chauffeured ride to the boarding gates. Learn more and book now.
Hong Kong: CTM & Tourism Australia – Signature Experiences of Australia 
When was your last trip to Australia? It has been more than two years since your last trip to visit your friends and relatives in Australia. It's time to book your next Aussie trip without the compulsory hotel quarantine back to Hong Kong!  Corporate Travel Management (CTM) & Tourism Australia present you the Signature Experiences of Australia, a selection of some of the most unique, authentic and exclusive travel experiences available across Australia. Book here and read more.

CTM has been authorised by the Japan Consulate General in Hong Kong for Japan visas application
Japan allows non-guided package tours from all countries and raise the daily arrival cap to 50,000 starting 7 September 2022 — a significant step toward putting the country's border restrictions on par with other major economies. Learn more
CTM Hong Kong  MICE Team can assist you with Japan #mice & #bleisure visas and travel arrangement. Contact us today to learn more.
*******************************************************
For bookings/ enquiries, please contact:
CTM MICE Hong Kong
T: +852 2270 7612
********************************************************
Airlines/ Airports
Third runway at Hong Kong International Airport officially commissioned
The third runway at Hong Kong International Airport (HKIA) was officially commissioned on 25 November, marking a key milestone of the airport's expansion into a Three-runway System (3RS). Learn more
Qantas is restarting Brisbane-Tokyo flights

Qantas resumes flying between Brisbane and Tokyo on 1 December, bringing back another connection between Australia and Japan. The rebounded route joins Qantas' seven times weekly Sydney-Tokyo service, which received a welcome boost from its initial three per week this month.
Emirates, Qatar Airways bring back their A380 flights
Perth can once again enjoy some of the world's best first-class and business-class experiences, with Emirates and Qatar Airways both bringing their flagship Airbus A380s to the Western Australia capital. The flight has replaced the Boeing 777 on its daily EK420 and EK421 services.
Qantas set to restart Hong Kong flights in 2023
Qantas is locking in its return to Hong Kong, with flights from Sydney taking off at the end of January, followed by Melbourne in late March. Sydney to Hong Kong flights QF127/QF128 will resume from Monday 30 January, with three flights per week.
Singapore Airlines is bringing the A380 back to Melbourne
After a long absence, the Singaporean superjumbo is set to return in May 2023 with boosted capacity and opportunities to redeem coveted reward seats. The A380 has 78 cocooning business class seats on the upper deck, replacing the existing Boeing 777 jetting off daily between Melbourne and Singapore.
New Gold Coast International Terminal is now open
Coolangatta Airport is all grown up, with foreign arrivals now passing through the long-awaited terminal expansion. While domestic flyers have been travelling through the terminal since 8 September, additional facilities, including border control and an expanded Heinemann duty-free store, are now complete.
Virgin Australia and Singapore Airlines reintroduce codeshares
Just in time for the Christmas break, travellers can enjoy full partnership perks across the two airlines. The 'VA' airline code resumes codeshare flights, restoring their long-running partnership to its pre-pandemic days.
Changi Airport's New Executive Lounge
Changes are afoot at Singapore's Crowne Plaza Changi Airport, with an upgrade set to open mid-2023. Sporting a fresh design defined by 'nature-influenced' elements, the new Executive Lounge will take over the Bar '75 space with a 245m2 footprint accommodating up to 80 guests.
Singapore Airlines gives passengers Wi-Fi
Business class flyers are eligible for unlimited Wi-Fi, with two hours free in premium economy and economy class. Singapore Airlines describes the move as part of a continuous review of existing Wi-Fi offerings by assessing how much data travellers consume to shape future offerings.
Hotels.
Byron Bay 'Raes' to open new luxury apartment hotel
Destination transformed; Byron Bay reveals an upcoming luxury apartment hotel to open its doors in 2024. Each spacious, self-contained apartment will range from 85-160sqm, flooded by natural light and featuring an open plan kitchen, living and dining areas leading to a generous balcony.
Singapore's Grand Hyatt hotel to reopen in 2023
After temporarily closing in September, the hotel is steadily working towards what promises to be a stunning reveal of the new Grand Hyatt. First to reopen is the 'Wellness Wing' featuring a series of natural immersion gardens and lounging daybeds.
Six Senses hotel to open outside of Melbourne
The high-end escape will breathe new life into the historic Burnham Beeches mansion and 22-acre estate. The original mansion will be restored, featuring 43 rooms furnished in a 'rustic-luxe' style and a separate two-bedroom cottage, with further plans lodged for a glamping retreat.
The Royal Melbourne unveils transformation
The exquisitely refurbished boutique hotel's 94 rooms, including 18 spacious suites and six two-storey loft suites. When complete, guests can soak up the sunshine, cocktail in hand, at the hotel's terrace.
The Capella Sydney to take over an entire city block
One of downtown Sydney's historic sandstone buildings will emerge transformed in March 2023, spanning eight levels within the former Department of Education building, including a wellness spa and three sleek dining venues.
The St. Regis Gold Coast set to open in 2027
The hotel has revealed plans to take up residence in the holiday mecca featuring 185 guest rooms and suites. An expansive porte-cochere with a tiered waterfall, tropical gardens, and timber panelling will greet guests on arrival, leading the way to light-filled public areas and an impressive lobby on level 42.
Information on this page is sourced from third party sources. While effort is taken to verify the accuracy of this information, CTM recommends that travellers seek independent advice and/or information from their CTM travel consultant, CTM travel tools, or direct from their chosen travel suppliers relating to the status of supplier services, schedules and booking conditions as information may change regularly. 
Are you ready to work with the Best Corporate Travel Agency awarded by TTG Travel Awards 2022?
Talk to CTM today.