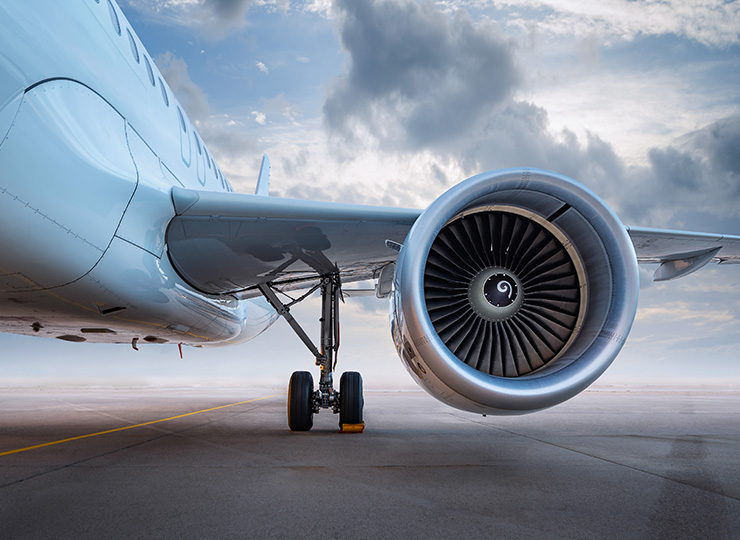 Business Travel News: February 2023
Promotions
Hong Kong: CTM presents you with the brand new HKIA VIP Lounge (Opened in October 2022)
HKIA VIP Lounge provides 24/7 exclusive and deluxe travel experience to departing or arriving passengers at a charge. Passengers can complete check-in, security check, immigration and customs formalities all within this modern and commodious lounge, while enjoying other services including food & beverages, shower facilities and chauffeured ride to the boarding gates. Learn more and book now.
Hong Kong: CTM & Tourism Australia – Signature Experiences of Australia 
When was your last trip to Australia? It has been more than two years since your last trip to visit your friends and relatives in Australia. It's time to book your next Aussie trip without the compulsory hotel quarantine back to Hong Kong!  Corporate Travel Management (CTM) & Tourism Australia present you the Signature Experiences of Australia, a selection of some of the most unique, authentic and exclusive travel experiences available across Australia. Book here and read more.
CTM has been authorised by the Japan Consulate General in Hong Kong for Japan visas application
Japan allows non-guided package tours from all countries and raise the daily arrival cap to 50,000 starting 7 September 2022 — a significant step toward putting the country's border restrictions on par with other major economies. Learn more
CTM Hong Kong  MICE Team can assist you with Japan #mice & #bleisure visas and travel arrangement. Contact us today to learn more.
*******************************************************
For bookings/ enquiries, please contact:
CTM MICE Hong Kong
T: +852 2270 7612
********************************************************
Airlines/ Airports
Singapore Airlines launches new global brand campaign
Singapore Airlines's (SIA) latest Welcome to World Class campaign follows its cabin crew around top destinations – Singapore, Auckland in New Zealand, Barcelona in Spain, Mumbai in India, and Shanghai in China – as they discover varied and personal experiences with people and cultures. The new global brand campaign will run on television, print, digital, out-of-home, and social media platforms.
Singapore Airlines rolls out free Wi-Fi for KrisFlyer members
Singapore Airlines (SIA) has rolled out complimentary unlimited in-flight Wi-Fi for all Business Class customers, as well as its PPS Club members and PPS Club supplementary card holders. This makes SIA one of the first airlines to offer complimentary unlimited Wi-Fi across its passenger network for its Suites, First Class, and Business Class customers, as well as PPS Club members.
SIA, Vietnam Airlines to strengthen commercial cooperation
Singapore Airlines (SIA) and Vietnam Airlines signed a Memorandum of Understanding – during the Vietnam-Singapore Business Forum on February 9 to strengthen the commercial collaboration between the two airlines.
Cathay Pacific Reopens The Deck at HKIA; Unveils Global Lounge Schedule
Cathay Pacific has reopened The Deck lounge at Hong Kong International Airport. Located close to Gate 6 in Terminal 1, The Deck is designed in the signature StudioIlse blueprint of Cathay Pacific's other lounges in Hong Kong and across its network.
Cebu Pacific to Resume Melbourne – Manila Flights
Cebu Pacific has unveiled plans to resume flights between Melbourne and Manila, following the successful relaunch of its Sydney-Manila service in July 2022. The airline will operate the thrice weekly Melbourne – Manila service on Mondays, Wednesdays and Fridays using Airbus A330 aircraft configured to carry up to 436 passengers and 459 passengers.
Etihad Airways to Double Flights to Jakarta, Indonesia
Etihad Airways has unveiled plans to double the number of flights it operates between Abu Dhabi and Jakarta. The airline currently operates a daily flight to Indonesia's capital city, increasing to a double daily service on 1 October 2023.
Increased Demand in Asia Pushes Finnair to Increase European Flights
Finnair has updated its short-haul flight progamme for the summer 2023 season. The airline will fly to more than 50 destinations in Europe and has added frequencies to several European capitals, such as Berlin, Copenhagen, Vilnius and Riga.
Qantas to Launch Flights Between Melbourne and Jakarta, Indonesia
Qantas has unveiled plans to launch direct flights between Melbourne and Jakarta, Indonesia. Subject to regulatory and government approval, the national carrier will operate thrice weekly return flights between the two cities using widebody Airbus A330 aircraft, starting 16 April 2023.
Hotels
The Unbound Collection by Hyatt Brand unveils second hotel in Japan
Hyatt Hotels Corporation has signed a management agreement with Mori Building for Hotel Toranomon Hills, slated to open in late 2023. The 205-key hotel, located at the heart of Tokyo's emerging business centre as part of the new Toranomon Hills Station Tower, will debut The Unbound Collection by Hyatt brand in Tokyo and mark the second hotel within The Unbound Collection by Hyatt brand in Japan.
Co-living brand Hmlet opens its first hotel in Singapore
Singapore-based co-living company Hmlet has made its foray in the short-term stay market, having opened its first hotel, the Owen House, on February 1. Located steps from the Farrer Park MRT and a stone's throw from Little India, the 106-key Owen House features nine room categories, where select rooms boast kitchenettes.
Conrad Hotels & Resorts launches three new projects in China
Conrad Hotels and Resorts is expanding its portfolio in China with the signing of three new properties in the country's major cities – Xi'an, Chengdu and Nanjing. This follows the opening of Asia's largest Conrad hotel in Shanghai last year, and the upcoming openings of Conrad Shenzhen and Conrad Chongqing this year.
Centara, Thai Airways present deals for Centara Grand Hotel Osaka's debut
Centara Hotels & Resorts and Thai Airways are offering exclusive discounts and privileges to celebrate the grand opening of Centara Grand Hotel Osaka. Thai Airways passengers get an introductory rate of 25 per cent off the lowest online rates for bookings made from now to June 30 for stays between July 1 and December 20.
IHG sees strong growth for voco
IHG Hotels & Resorts (IHG) is seeing an upward momentum in growth for its emerging brand, voco hotels, with 10 new openings in 2022 and another more than 30 in the pipeline. The brand now has a global total of more than 40 hotels, the most recent addition being the signing of a management agreement with Atharva Hotel Superfluities India for voco Gurugram Golf Course Extension Road – the second voco hotel in India.
New hotels: Belmont Hotel Mactan, The Serangoon House and more
Just 15 minutes away by car from Cebu International Airport, the hotel is located within a lifestyle and business hub, The Mactan Newtown Township by Megaworld, which offers F&B establishments and convenience stores alongside mixed-used condominium towers and office spaces.
New hotels: Kayaam House, Parkroyal Langkawi Resort and more
A range of luxury hotels have recently opened including Kayaam House in Sri Lanka, Parkroyal Langkawi Resort in Malaysia, DoubleTree by Hilton in Toyama, Japan and The Postcard on the Arabian Sea in India.
New hotels: Sansui Niseko, Mercure Cairns and more
A range of luxury hotels have recently opened including the Sansui Niseko in Japan, Mercure Cairns in Australia, Owen House by Hmlet in Singapore and Address Grand Creek Harbour in Dubai.
New hotels: Wyndham Vuon Vua Thanh Thuy, The Westin Resort & Spa, Himalayas and more
A range of luxury hotels have recently opened including the Wyndham Vuon Vua Thanh Thuy in Vietnam, the Westin Resort & Spa in the Himalayas, India, Wyndham Danang Golden Bay in Vietnam and Wyndham La Vita Phuket in Thailand.
Information on this page is sourced from third party sources. While effort is taken to verify the accuracy of this information, CTM recommends that travellers seek independent advice and/or information from their CTM travel consultant, CTM travel tools, or direct from their chosen travel suppliers relating to the status of supplier services, schedules and booking conditions as information may change regularly. 
That's a wrap for CTM's February business travel news.
Contact CTM's expert team today to arrange your travel.