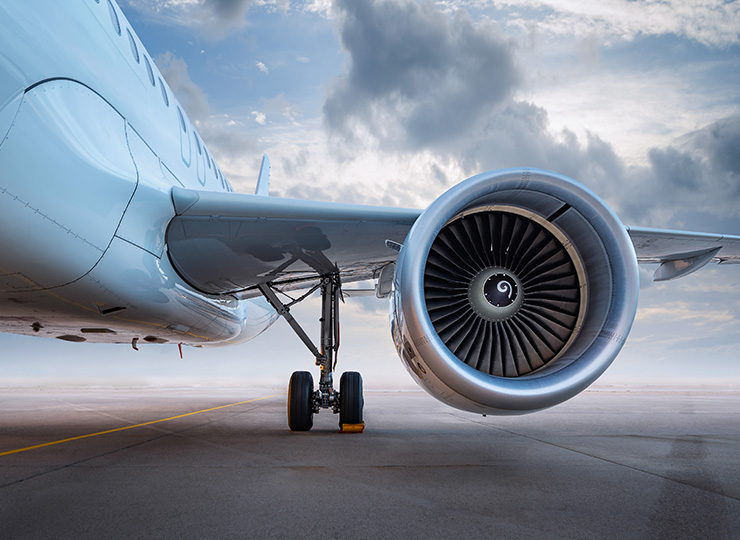 Business Travel News: January 2023
Promotions
Hong Kong: CTM presents you with the brand new HKIA VIP Lounge (Opened in October 2022)
HKIA VIP Lounge provides 24/7 exclusive and deluxe travel experience to departing or arriving passengers at a charge. Passengers can complete check-in, security check, immigration and customs formalities all within this modern and commodious lounge, while enjoying other services including food & beverages, shower facilities and chauffeured ride to the boarding gates. Learn more and book now.
Hong Kong: CTM & Tourism Australia – Signature Experiences of Australia 
When was your last trip to Australia? It has been more than two years since your last trip to visit your friends and relatives in Australia. It's time to book your next Aussie trip without the compulsory hotel quarantine back to Hong Kong!  Corporate Travel Management (CTM) & Tourism Australia present you the Signature Experiences of Australia, a selection of some of the most unique, authentic and exclusive travel experiences available across Australia. Book here and read more.

CTM has been authorised by the Japan Consulate General in Hong Kong for Japan visas application
Japan allows non-guided package tours from all countries and raise the daily arrival cap to 50,000 starting 7 September 2022 — a significant step toward putting the country's border restrictions on par with other major economies. Learn more
CTM Hong Kong  MICE Team can assist you with Japan #mice & #bleisure visas and travel arrangement. Contact us today to learn more.
*******************************************************
For bookings/ enquiries, please contact:
CTM MICE Hong Kong
T: +852 2270 7612
********************************************************
Airlines/ Airports
Cathay Pacific to more than double flights to China
Cathay Pacific will operate 61 return flights per week between Hong Kong and 13 Chinese cities from January 14, as it scales up operations in response to Hong Kong's latest measures to facilitate quarantine-free travel between Hong Kong and the mainland.
China Airlines Partners Toutouan and JIA to Upgrade Japanese Inflight Cuisine
China Airlines has partnered with Toutouan, a famous restaurant in Tokyo, to offer Premium Business and Business Class passengers with "natural style" Japanese cuisine on all the Taiwan-carrier's Japan routes. Scheduled to commence on 15 January 2023, the food will be served on new Japanese tableware to enhance the experience.
Etihad Airways to Increase Flights to China
Etihad Airways has unveiled plans to increase flights to China, starting with an additional weekly frequency between Abu Dhabi and Shanghai. Subject to regulatory approval, the airline will fly to Pudong International Airport (PVG) two times per week using Boeing 787 and 777 aircraft, from February 2023.
Finnair to Increase Flights to Hong Kong, India and Japan
Finnair has confirmed that it will increase flights between its Helsinki hub and key destinations in Asia for summer 2023. The airline will resume service between Helsinki and Osaka with thrice weekly flights, and increase frequencies to Tokyo Narita.
Hong Kong Airport Reports November Traffic
Hong Kong International Airport handled 1.05 million passengers in November, a surge of 769.6%, or around 7.7 times, compared to the same month in 2021. Flight movements and cargo volume recorded year-on-year decreases of 8.3% and 25.9% to 13,645 and 354,000 tonnes, respectively.
Singapore Airlines plans reconfiguration of ultra-long range A350s
Singapore Airlines has a make-over in mind for its ultra-long range Airbus A350 jets which dominate the carrier's routes to New York and San Francisco. It's not known if the reconfiguration will alter the mix of two classes of  67 lie-flat business class seats and 94 premium economy recliners or or see the business class seats upgraded to a new design, such as that intended for the delayed Boeing 777-9.
Thai Airways and Singapore Airlines to Expand Partnership
Thai Airways and Singapore Airlines have signed a MOU outlining plans to expand their strategic partnership. The two airlines plan to codeshare more extensively on each other's services and explore wide-ranging commercial projects.
Virgin Australia's first Boeing 737 MAX due in April
Virgin Australia expects to take delivery of its first Boeing 737 MAX jet in April, with two more to follow around the middle of the year and a fourth by year's end.
Qantas Launches Flights Between Sydney and Seoul, South Korea
Qantas has launched flights between Sydney and Seoul, South Korea. Qantas is operating the 11-hour flights to Seoul four times per week during the peak summer season with Airbus A330 aircraft. Flights will operate thrice weekly between May and October. The flights add to Jetstar's thrice weekly Sydney-Seoul service which commenced in November.
Hotels
Accor Opens Grand Mercure Resort in Seminyak, Bali
Accor has expanded its portfolio of hotels in Indonesia with the opening of the Grand Mercure Bali Seminyak. Nestled 100 metres from the beach in Bali's vibrant Seminyak district, the resort is surrounded by boutiques, quirky cafés, contemporary galleries, hip bars, stylish restaurants and more. The hotel is also just a 10km drive from Bali's main gateway, Ngurah Rai International Airport.
Accor partners Source Global for sustainable bottled drinking water
Accor has teamed up with Source Global to bring the world's first sustainable bottled drinking water brand to prominent hotels in Singapore. Single-use plastic bottled water at key hotels in Singapore will be replaced with drinking water packaged in reusable glass bottles and made by Source Hydropanels – a solar-powered technology that harvests the pure, renewable water vapour in the air and transforms it into drinking water.
Accor Opens ibis Hotel in Chiang Mai, Thailand
Accor has expanded its portfolio of ibis hotels in Thailand with the opening of a property in the trendy Nimman neighbourhood of Chiang Mai in the north of the country. The ibis Chiangmai Nimman Journeyhub is within walking distance of the ancient walled city and is surrounded by coffee shops, independent boutiques, restaurants and live music bars.
Accor Rebrands Hotel in Cairns, Australia
Accor has rebranded one of its hotels in Australia. The Mercure Cairns emerges following a multi-million dollar upgrade and rebrand of the ibis Styles Cairns.
Hyatt Boosts Presence in Turkey With New Hotel Opening
Hyatt Hotels Corporation recently announced the addition of Hyatt Regency Izmir IstinyePark in Turkey. This marks the opening of the sixth Hyatt branded hotel and second Hyatt Regency hotel in the country.
IHG Signs India's First voco Hotel
IHG has signed a management agreement with Satyadeo Hospitality to convert Corbet Aamond Spa & Resort into India's first voco hotel. The voco Jim Corbett is scheduled to be rebranded by July 2024.
IHG strengthens presence in Budapest with two new hotels
IHG Hotels & Resorts has announced the signing of two new properties in the Hungarian capital Budapest. The company will include Verno House Budapest as part of its Vignette Collection from summer 2023 under a franchise agreement. Voco Budapest is also due to debut in late 2023 under a management agreement.
Marriott Expands AC Hotels Brand to China
Marriott has expanded its portfolio of AC Hotels with the opening of the brand's first property in Greater China. The AC Hotel by Marriott Suzhou is situated in the heart of the city's historic Gusu District, home to a rich cultural legacy best exemplified by its Classical Chinese Gardens inscribed on the UNESCO World Heritage List.
Marriott Opens Second JW Hotel in Germany
Marriott has expanded its portfolio of JW hotels in Europe with the opening of the brand's second property in Germany. The 505-room JW Marriott Hotel Berlin, owned by Al Rayyan Tourism Investment Company (ARTIC), is located on Stauffenbergstraße Street, directly adjacent to Tiergarten.
New hotels: Sheraton Nanjing Kingsley Hotel & Towers, Y Hotel Hong Kong and more
Sheraton Nanjing Kingsley Hotel & Towers features 70 newly-renovated guestrooms and suites, as well as facilities comprising an all-day dining restaurant, a Chinese restaurant, and an Irish restaurant and pub. The expansive lobby is an open, shared space to promote social interaction and collaboration, where guests from around the world can come together.
Information on this page is sourced from third party sources. While effort is taken to verify the accuracy of this information, CTM recommends that travellers seek independent advice and/or information from their CTM travel consultant, CTM travel tools, or direct from their chosen travel suppliers relating to the status of supplier services, schedules and booking conditions as information may change regularly. 
That's a wrap for CTM's January business travel news.
Contact CTM's expert team today to arrange your travel.