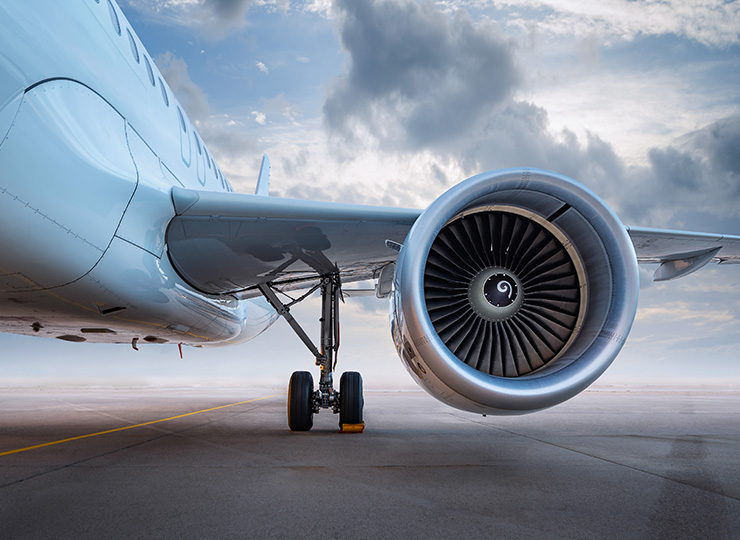 Business Travel News: July 2023
Airlines/ Airports
Singapore Airlines boosts its Tokyo frequency with A380 return
In time for the winter schedule, Singapore Airlines is planning to bring back Airbus A380 to Narita starting October of this year. With this development, there will be a total of five daily direct flights to Tokyo from Singapore. Read more.
SKYTRAX releases World's Top 10 Airlines of 2023; Singapore Airlines clinches top spot
Held at the Paris Air Show, World Airline Awards has announced the top awardees for the year. Citing dedicated customer service, gourmand in-flight meals, and advanced entertainment inclusions for travellers among others, Singapore Airlines is awarded as World's Best Airline for 2023. Other big winners include Qatar Airways claiming the second spot, followed by ANA All Nippon Airways, Emirates, Japan Airlines, Turkish Airlines, Air France, Cathay Pacific Airways, EVA Air, and Korean Air. Read more.
Vietjet resumes direct flights from Hong Kong to Phu Quoc and Danang
With the recent resumption of daily return frequencies between Hong Kong and Ho Chi Minh, the airlines also announced the return of direct flights from Danang (Vietnam) and Phu Quoc to Hong Kong. There will be three flights per week from Phu Quoc operating on Tuesdays, Thursdays, and Saturdays while there will be four schedules per week from Danang on Mondays, Wednesdays, Fridays, and Saturdays. Read more.
Hong Kong Airlines restores service to southern Hainan
As Sanya Phoenix International Airport reopens its terminal for international passengers, the airline also resumes its operations for direct flights between Hong Kong and Hainan. In addition, starting this month until August, Hong Kong Airlines is planning to include more flights to several China destinations. Read more.
Cathay Pacific reopens The Pier first class lounge
On Wednesday, July 19, The Pier, Business will once again welcome first-class and top-tier frequent flyers of Cathay Pacific and other Oneworld airlines. The lounge will be open daily from 5:30am to 12:30am. Click here to discover the new experiences Cathay Pacific has brought to you.
Hainan Airlines resumes one of its flights from China to New Zealand
This month, the airlines announced on their social media channel the resumption of flights from Shenzhen to Auckland. The service will utilise A330 aircraft and will follow the twice weekly schedule. This also secures the position of Hainan Airlines as the sole operator for the route. Read more.
Hong Kong Airport Express city check-in resumes
After its suspension last 2020 amidst the global lockdowns, Hong Kong Airport Express city check-in will start services again this month. With gradual resumption in place, the first check-in counter that will open is in Hong Kong Station following a servicing time of 6:00 AM to 3:00 PM. And only Cathay Pacific will be the airline to accept passenger's luggage. Read more.
Hotels
Centara Hotels & Resorts enhances loyalty programme with three airlines
Until 31 July 2023, CentaraThe1 members will be able to convert their points collected from every stay, dining, or even spa treatments to airline miles under Turkish Airlines, Qatar Airways, and Singapore Airlines. Read more.
Wyndham Hotels and Resorts opens flagship hotel in Singapore
With the soft launch slated this month, the first property of Wyndham Hotels and Resorts is in Singapore's Civic District offering convenience and proximity to some of the iconic places in the country such as Old Parliament House and Padang. It's strategic location also offers guests the chance to easily visit other famous sites such as Little India and Marina Bay. The 591-key hotel will have its grand opening next year. Read more.
Ritz-Carlton further expands in Fukuoka, Japan
Located in Southern Japan Ritz-Carlton opens its seventh property in Japan. Ritz-Carlton Fukuoka is a representation of the brand's capability to combine impressive local touchpoints with their stellar services. Taking inspiration from the city's rich heritage, the interiors follow the design of kimono weaving called 'Hakata-ori' while showcasing artworks of artisans from folding screens to woven textiles. Read more.
Marriott International relaunches exclusive member collaborations with two airlines 
Marriott Bonvoy, Marriott International's travel programme has resumed its partnership with two most prominent frequent flyer programmes in China, namely China Southern Airlines Sky Pearl Club and Air China PhoenixMiles. With this collaboration, it will let members transfer their Marriot Bonvoy points earned for stays across the globe to a comprehensive miles-earning benefits. Read more.
Information on this page is sourced from third party sources. While effort is taken to verify the accuracy of this information, CTM recommends that travellers seek independent advice and/or information from their CTM travel consultant, CTM travel tools, or direct from their chosen travel suppliers relating to the status of supplier services, schedules and booking conditions as information may change regularly. 
That's a wrap for CTM's July business travel news.
Contact CTM's expert team today to arrange your travel.