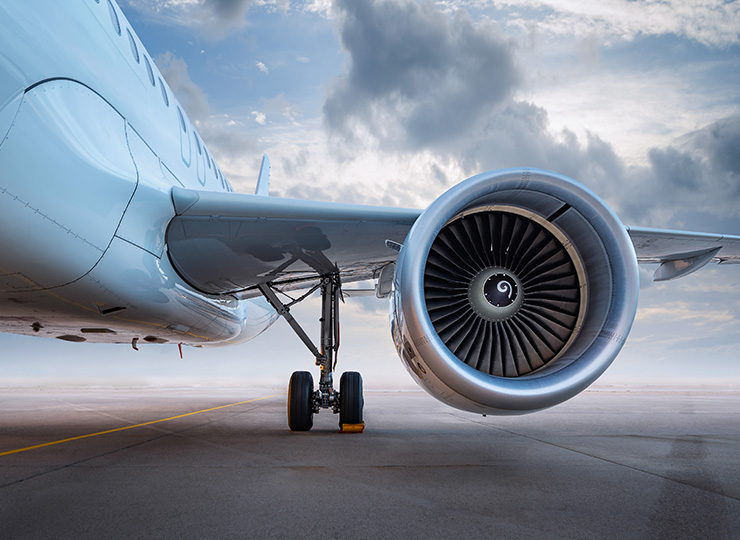 Business Travel News: June 2023
Airlines/ Airports
Air Canada to Launch New Vancouver to Singapore Service
Air Canada today announced the strategic expansion of its international network with the addition of non-stop flights between its trans-Pacific hub at Vancouver International Airport (YVR) and Singapore's Changi International Airport (SIN). The new route will operate four times weekly beginning April 3, 2024*, onboard Air Canada's flagship Dreamliner fleet. Seats are available for purchase now at aircanada.com, via the Air Canada App, Air Canada's Contact Centres, and travel agents. Read more.
Singapore Airlines' twofold approach for Australia 
To support the increased travel demand, Singapore Airlines has added more capacity by launching two Airbus A380s to Sydney and one Airbus A380s to Melbourne. And after halting the operations since 2020, the airlines have also now resumed the aircraft's double-daily services between Singapore and Sydney. Read more.
Singapore Airlines preps for a European summer demand
With a record-high post-pandemic profit and expected robust passenger traffic to Europe, Singapore Airlines has added more flight frequencies to the region. To meet the demand, expect more flights from Singapore to Rome, Barcelona, and Frankfurt. Read more.
Emirates provides complimentary Wi-Fi connectivity to all its passengers
Working towards optimising its passenger experience, Emirates recently enhanced its inflight connectivity allowing passengers aboard every class to enjoy Wi-Fi access. In addition, they will rollout advanced high-speed network connection with wider area coverage for their new Airbus A350 by 2024. Read more.
Garuda Indonesia and Singapore Airlines plants to expand MOU with a joint venture
With the objective to bolster the commercial partnership between the two airlines, a joint venture plan was unveiled granting more travel options and secure smooth flight connectivity between the two countries. Once approved based on regulations, the joint venture will include routes from Singapore to Jakarta, Surabaya, and Denpasar. Read more.
Hainan Airlines resumes one of its flights from China to New Zealand
This month, the airlines announced on their social media channel the resumption of flights from Shenzhen to Auckland. The service will utilise A330 aircraft and will follow the twice weekly schedule. This also secures the position of Hainan Airlines as the sole operator for the route. Read more.
Cathay Pacific eyes pre-pandemic capacity; 70% by end of this year
In the recent CTC Hong Kong Corporate Travel Summit, the GM for Sales and Distribution shared that Cathay Pacific is expecting to reach 70% of their pre-pandemic capacity within the year. Citing the progressive increase of summer season travels as an additional factor for this goal. Read more.
Scoot resumes China routes until August 2023
The airline resumed operations for Shenyang and Nanning just last month, including Jinan and Nanchang flights which will start August 2023. Previously, the airline also reopened services to Ningbo, Xian, and Haikoi. In addition to this, Scoot has also increased flight schedules to several areas such as Guangzhou, Taipei-Hokkaido, and Tianjin. Read more.
Hotels
The best Hong Kong staycations to book right now
Since COVID-19 has put most travel plans on hold, Hong Kong hotels are turning their attention to locals – and offering tempting staycations with dining deals, room upgrades and spa treatments.
Checking into a hotel can offer you the getaway you crave; wake up to a suite's sweeping views of Victoria Harbour and spend the afternoon indulging in a leisurely lunch or exploring a new neighbourhood. Read more.
Grand Hyatt Singapore targets to open again by end of 2023
With months allocated for a full-scale renovation of the iconic Singapore property in Scotts Road, a Grand Hyatt spokesperson shared that the project on schedule for the full launch by the end of this year. Some of the things to watch out for is a new culinary concept developed together with Dutch chef-entrepreneur Sergio Herman and the newly redesigned Wellness Wing (previously called Terrace Wing). Read more.
Pan Pacific's newest property is a welcoming lush haven in the city
Opening this month, the latest flagship hotel of Pan Pacific Hotels Group is another landmark to behold. Located within the iconic Orchard area, property's eye-catching design is fully surrounded by well-placed greenery. In line with Urban Redevelopment Authority's campaign titled 'Bring Back the Orchard', the concept of Pan Pacific Orchard is to be a distinct landmark that blends nature into its design and services. Read more.
Information on this page is sourced from third party sources. While effort is taken to verify the accuracy of this information, CTM recommends that travellers seek independent advice and/or information from their CTM travel consultant, CTM travel tools, or direct from their chosen travel suppliers relating to the status of supplier services, schedules and booking conditions as information may change regularly. 
That's a wrap for CTM's June business travel news.
Contact CTM's expert team today to arrange your travel.