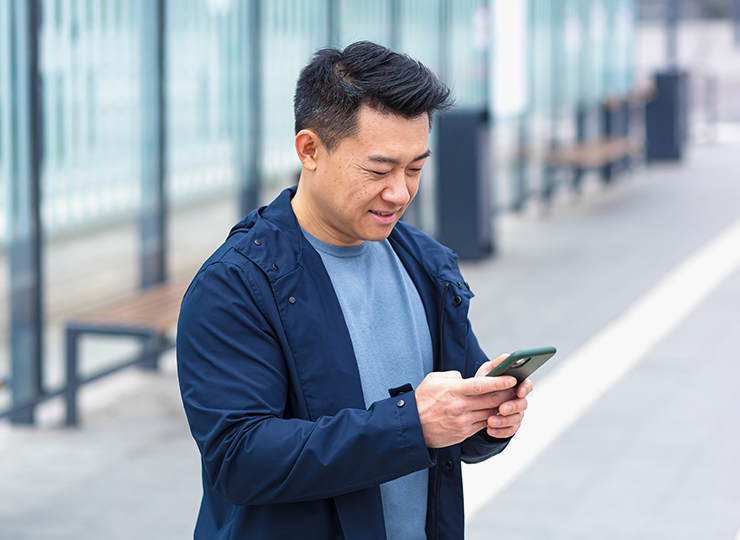 Business travel risk insights and solutions
Understanding today's business travel landscape will help organisations support and prepare business travellers through careful planning and technology solutions to drive better travel experiences and outcomes from the business travel investment.
Business travel risk insights outlook
Business travellers should feel supported by their employer, whether travelling domestically or internationally, as no matter the destination they may be faced with unfamiliar environments which may have varying levels of risk. International SOS, a leader in international health and security risk management, predicts that:
Pandemic-disrupted activities will reach an increased degree of stability by 2023.
COVID-19, Long COVID, and mental health will be the main cause of employee productivity disruption.
The infodemic will increase the complex nature of protecting people.
Duty of care obligations will change with new health and safety measures, employee expectations and regulatory compliance.
Organisations risk being caught off-guard by rapidly changing security environments, as civil disorder and geopolitical volatility rise above pre-pandemic levels.
Climate change will increase the frequency and impact of climate-sensitive hazards, such as extreme weather events.
What remains certain is that prevention is better than a cure. Awareness of potential risks and plans to mitigate them is important for traveller health, safety and wellbeing, confidence, and business continuity. Organisations should review their travel risk policies and tools to determine if they are still fit for purpose. Having the right technology solutions is important to support effective risk management policies to alert and inform impacted travellers and travel stakeholders, which is why working with a trusted travel advisor will be vital to support the overall risk management strategy.
The objective is to be prepared for scenarios that could pose a risk to travelling employees, to ensure they can travel with confidence knowing that their safety, security and wellbeing are being considered at all points of their trip.
Business travel duty of care
An ISOS 2022 risk outlook report reveals that:
48% of organisations can communicate with their workforce during critical events
39% have access to location-specific health information
34% have access to location-specific security information
The international organisation for standardisation (ISO) has created a framework to guide organisations in managing travel risks. The ISO 3130 allows travel risk management adoption across a broad base of businesses of all sizes, including commercial businesses, not-for-profit and government. ISO states "Through more effective travel risk management, organisations will see fewer incidents occur while abroad, resulting in a better experience for the traveller."
CTM invested heavily in duty of care solutions for customers and understands the immediacy, reliability and 24-hour nature of this requirement; working with Riskline, to provide travel risk intelligence and real-time alert messaging before and during travel. Services and technology offered by CTM are in-house and customisable to your needs and include:
Threshold management of senior executives travelling on the same itinerary. Receive dedicated alerts and reports when flight thresholds are exceeded.
Requested 'at risk' destinations to provide timely, accurate advice to your employees.
The CTM Risk Hub supports visibility and understanding of emerging travel risks and disruptions across the globe, and travel requirements such as visa, vaccination and health requirements.
Identification of at-risk suppliers – CTM will agree on the criteria for excluding suppliers from the booking program, in line with your internal risk assessment protocols.
In-transit information from CTM Traveller Tracker and CTM Risk Alerts, to guarantee location reporting and contact throughout the direction of the trip.

Risk management plan
CTM works with organisations to develop emergency management plans that incorporate legal and operational commitments to support safe and monitored travel. CTM incorporates an organisation's emergency crisis planning, forms of contact, priority items, ownership, and timeline, along with accountability triggers to action the plans. For many customers, CTM has established feeds to third-party risk management providers such as International SOS and can implement them as required.
CTM's SVP Customer Success, April Wheeler says "We are here to partner with our customers and support them in their risk management plans. Traveller tracking is just one piece in which CTM have technology solutions to support risk management plans. We can show customers where their travellers are or provide CTM alerts to keep travellers up to date on travel risks as they happen. But risk management goes beyond that, where customers need to be thinking about risk mitigation, evacuations, and health for example.
"Organisations should have a committee of people from various departments including HR and finance; a well-rounded stakeholder group to decide what their risk management plan and policy should be and how they wish to manage it."
Risk management solutions
Risk management solutions are designed to help organisations meet their duty of care obligations while providing business travellers with the confidence they need to make business travel safer, more productive and enjoyable. CTM provides a suite of risk management solutions to customers, enabling organisations to identify risk, track and communicate with their travellers.
Accessible via the CTM Portal, CTM's Risk Hub allows customers to download country risk summaries that provide up-to-date risk data supported by Riskline. CTM can tailor a risk management solution to meet specific organisation objectives, from traveller tracking tools to SMS risk notifications, pre-trip risk assessments, and mobile booking technology.
In a post-COVID environment, travel is highly dynamic. As a result, businesses are increasingly focused on traveller preparation and pre-trip intelligence to ensure their travellers can travel with maximum safety and confidence, and get the best value out of their trip. These factors will be integral to the overall performance of a travel programme in future and demonstrate a return on travel investment.
Enjoyed learning about CTM's business travel risk insights? Talk to CTM today.