CTM Portal: Smarter travel management
The most simple yet powerful way to manage your business travel.
The Corporate Travel Management (CTM) Portal is a centralised travel hub for all your favourite business travel tools, providing easy and intuitive access to your booking, forecasting, reporting, risk management and profile management travel tools.
CTM Portal - An intuitive, centralised travel management hub for every travel stakeholder
At CTM, we understand that managing an effective travel program can be complex and time-consuming.
That's why we have developed the CTM Portal – a centralised travel hub designed to drive efficiency, visibility and ease for every travel stakeholder.
The portal is designed specifically for the end-user experience. We develop our products, features and interface experience based on real customer value and market demand, drawn from regular CTM's User Labs, feature analytics and end-user interviews.
The portal enables single-sign on for maximum security and user convenience, with configurable access settings which allow specific employees to utilise only the tools relevant to their role. No more searching for passwords across multiple products!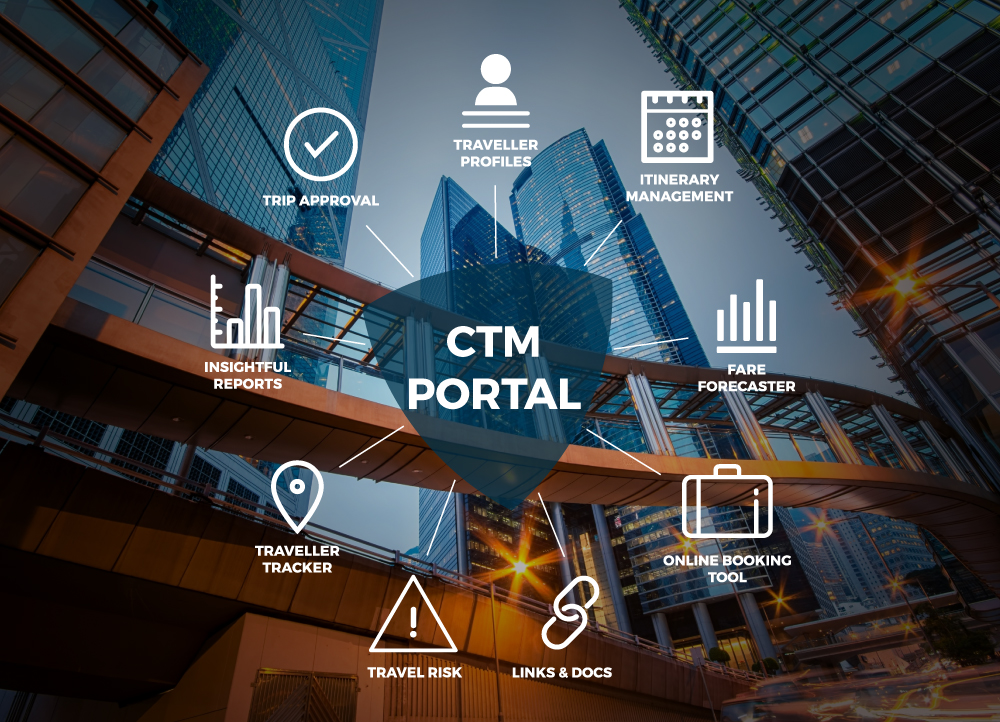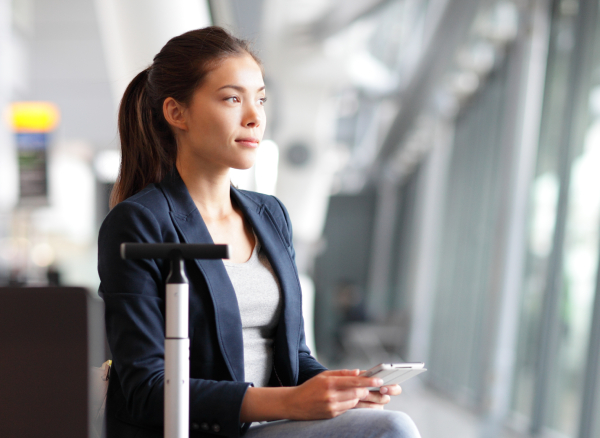 Tools for Travel Managers
Drive program compliance, duty of care, cost control and consistency across your travel program. With single sign-on access to all their travel management tools in one place Travel Managers are empowered to maximise efficiency and drive outcomes for your business.
CTM Portal tools for Travel Managers:
Read More
Tools for Travel Bookers
Travel Bookers are now empowered to deliver enhanced speed, accuracy and compliance in their role. Access all your day-to-day travel tools plus communicate with targeted colleagues via the custom news feed. Designed to maximise user-experience and policy adoption, the portal provides a centralised hub to access all the tools in the Travel Bookers' toolkit.
CTM Portal tools for Travel Bookers:
Forecasting
Traveller profiles
Itineraries
Travel news and alerts
Read More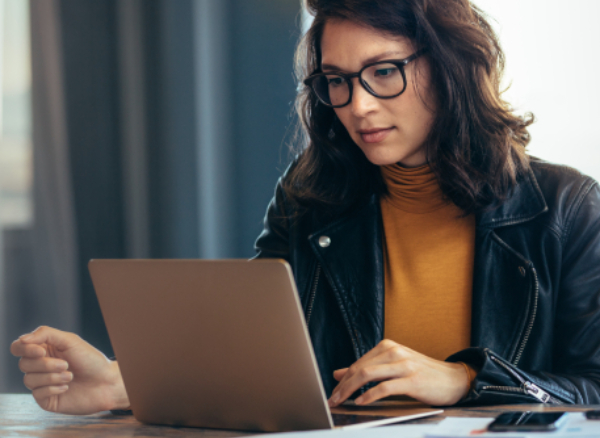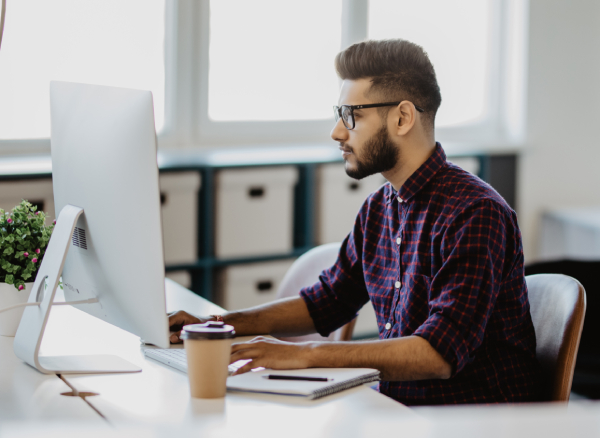 Tools for Business Travellers
Business Travellers need quick and reliable access to tools and services that make their trips productive, safe and enjoyable. The CTM Portal provides a single point of access to important travel documentation, risk management and emergency communications tools, to ensure every business traveller can travel with confidence.
CTM Portal tools for Business Travellers:
Traveller profiles
Itineraries
Read More
Make informed, responsible travel decisions: COVID Hub.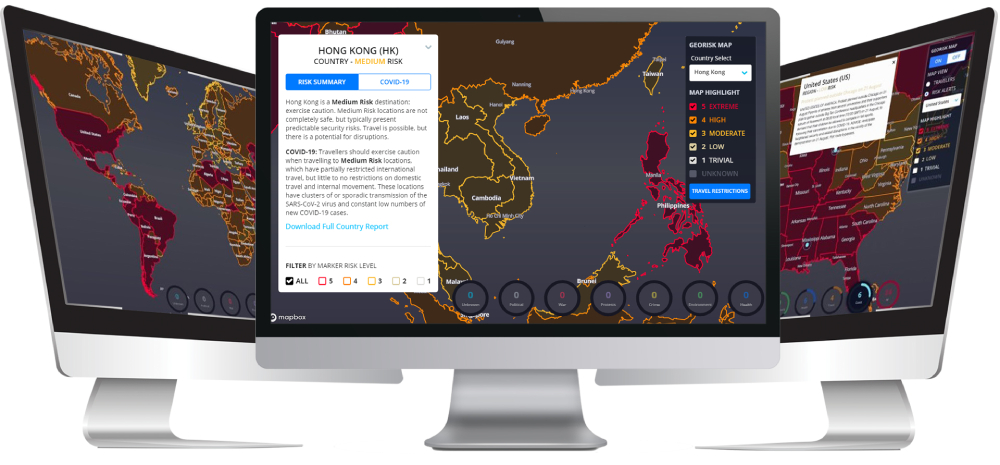 The COVID Hub provides central access to real-time global travel advice relating to COVID-19 travel restrictions, including border controls, quarantine requirements, travel permits and destination health insights, via an interactive global map and itinerary-based trip search.
Get real-time access to global COVID travel advice
Learn more
Experience the CTM Portal in action. Request a demo today.