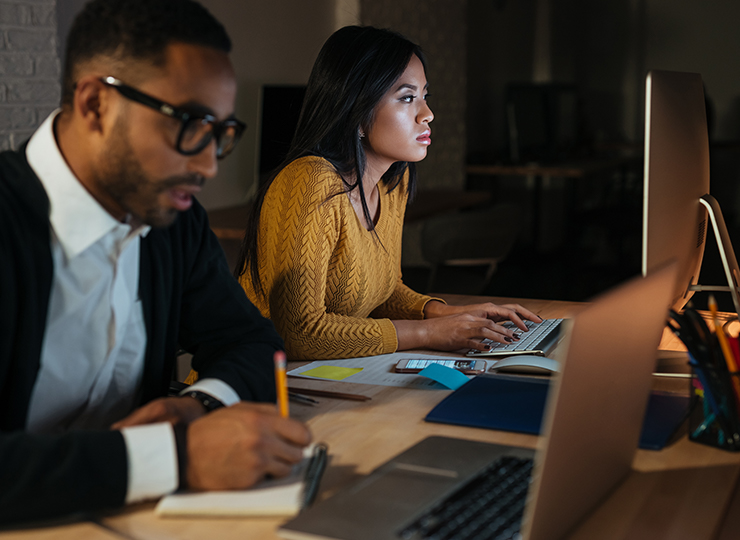 Risk Management
Expert Insights: Riskline
Top take-aways
Pre-trip risk assessment has fast become mandatory in many businesses
Consider two-way communication tools to connect Travel Managers, Travel Arrangers and travellers
Passenger locator forms, and digitised health documents will remain in place for international travel for some time.
The pandemic influenced a significant shift in travel programme focus toward traveller safety, health and well-being. As domestic and international travel continues to increase and return to pre-pandemic levels, businesses will still need to remain informed as the travel landscape evolves. Having the right plan, strategies, and systems and being armed with up-to-date information will be key to safeguarding travellers and the business.
The Business Continuity Institute [5] published an article in April 2021 that outlined valuable lessons learned from the pandemic which could be considered when reviewing travel risk policy and procedures. It suggests:
Be strategic with the locations of travel
Review approval systems to ensure sufficient agility and flexibility
Ensure that preferred suppliers meet the health and safety standards as approved by accredited organisations
Ensure traveller data is up to date to enable improved communication.
Riskline is a travel risk intelligence organisation that provides real-time risk insights for destinations around the world. They monitor breaking developments from local sources including government travel advisories and bulletins from law enforcements, emergency services, security forces, and disaster relief agencies as well as social media sources. Corporate Travel Management (CTM) interviewed Riskline's founder and CEO, Kennet Nordlien to unearth the importance of risk assessment and communication tools for business travel.
Nordlien expects the varying health, vaccination and testing requirements will remain in place for the foreseeable future in some regions, and businesses need to prepare their travel programmes to integrate these requirements into their existing risk management processes and solutions. Riskline's layer of COVID-19 risk intelligence, integrated alongside its traditional risk management insights, required the company to increase its global analytical team by approximately 20% during the pandemic.
"We have over a decade of experience in real-time crisis tracking, which meant that we were quickly able to adapt to the outbreak of the pandemic, to counter the 'infodemic' that it created and the fast-changing regulatory environment that came with government responses.
"Some of the travel measures that were enacted, such as passenger locator forms, digitised health documents and COVID-passes, will almost certainly remain in place for some time to come in some parts of the world, especially for international travel. Let's not forget that COVID-19 wasn't the first pandemic the world has seen and is unlikely to be the last. Because of this, our COVID-19 travel intelligence will continue to remain important to those who want to stay safe and informed on their travels."

"COVID-19 was everyone's duty of care wake-up call. At many companies, a risk assessment is now mandatory before a trip is approved, even at a domestic level. During the pandemic, governments made last-minute legislative changes regarding lockdown rules and travel restrictions, which meant that it became vital for Travel Managers, Travel Arrangers and travellers to have access to emergency two-way communications tools."
And what's next for risk management solutions beyond the COVID-19 response era? Nordlien predicts:
Extreme weather events because of climate change will be more common than ever before
The effects of natural disasters, such as storms, wildfires and monsoon rainfall, will continue to increase in severity
Cyberattacks will increase as businesses, government and organisations continue to transfer functions and operations to the digital world.
"Riskline is always working towards improving and evolving our products to meet changes in the travel industry. In preparation for increased levels of travel, we have several product updates in the pipeline, such as improvements to our Alert Messaging capabilities and mapping systems. Last year our AI sourcing tool added COVID-19 related items to their results feed, allowing our analytical team to be alerted to travel restriction changes more quickly."
References
[5]The BCI – Travel risk management: Why it's important, April 8, 2021.
This blog post is the fifth in a six-part series of excerpts from CTM's eBook, 'A Fresh View to Business Travel 2022'. You can download the full eBook here.
Take a tour of CTM's travel risk management solutions.
Request a demo today.