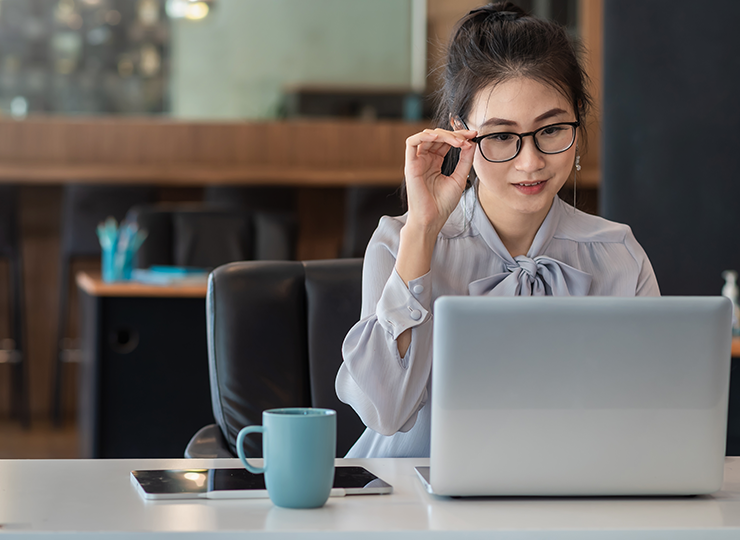 Navigating business travel for hybrid and remote workforces
Hybrid or remote workforces have increasingly become a part of the modern working era and, as such, may require changes to business travel policies and programmes; including investing in technology, securing meeting spaces, and reviewing processes and travel policies to accommodate the change in traditional business travel patterns and meetings behaviour.
According to a range of recent studies, over the last decade, the number of people who work from home has risen by 159%.  The majority of employers (83%) say they plan to put more flexible work policies in place, such as allowing more people to work from home or letting them adjust their schedules. A further 62% of employees aged 22-55 claim to already work remotely at least occasionally, and 16% of organisations globally are already fully remote.

Where the global pandemic may have spurred the evolving 9-5 office structure, some of the reasons have been the advancement in technology, allowing people to work from anywhere in the world, and also the personal desire for flexibility and improved work-life balance. Further to this, over a third of businesses are also looking to expand internationally, and the majority say that they have chosen remote working because it accelerates speed to market in new countries.
CBRE suggests "The office's new purpose will be to provide a venue for community, culture and collaboration. Employees will be spending less time on individual/focused tasks while on-site and more time collaborating, networking and socialising."
A remote or hybrid workforce drives business travel change
With employees working from various locations, it is only natural that organisations may experience a change to their traditional business travel patterns, in particular travel that was historically classified under 'internal meetings' travel.
An Oxford Economics survey demonstrates that business travellers who work remotely all or some of the time reported that their employers encourage them to travel. The reasons for travel are to:
Engage with team members in person (38%)
Attend training sessions in person (32%)
Attend in-person company, department or team celebrations (29%)
Meet with their manager or supervisor in person (20%).

Historical key travel days of the week may also change along with the duration of business trips. Business travel for hybrid workforces may be less frequent than traditional in-office business travellers, however, they may be more likely to increase their length of stay to meet with more customers, colleagues, business partners or supply chain per trip, providing a greater return on investment to their employee's travel budget.
Those who work remotely, more so than hybrid employees, may also look to extend stays with a leisure component increasing the frequency of "bleisure" travel – the combination of both business and leisure travel. How these travel components are tracked and accounted for will require a review of travel policies and visibility of travel data and spending.
Business travel for in-person connection
The future of flexible working arrangements will still necessitate continued business travel to support organisational growth goals through business development and customer retention. Collaboration technology certainly has its place, however there is no substitute for in-person engagement and if organisations are not in front of their customers their competition is likely to be.
According to Corporate Travel Management's (CTM's) 2022 Global Customer Survey, 80% of respondents expect to travel more or the same amount in the coming 12 months as they did pre-pandemic, and 59% expect to do more in-person meetings in the coming 12 months compared to current activity.
Upholding the work culture across distributed teams will be important for employee retention and continued professional development. Whether employees travel to the organisation's head office or offsite locations, it will be important for the opportunity to network, collaborate and build rapport with one another.
Marla Everett, Director, Consulting Solutions for Event Travel Management (ETM) explains "The meetings and events industry was originally forecasted to bounce back behind leisure and corporate, but in fact, it has been quite the opposite. In North America, ETM's 2022 transactions already exceed that of 2019. A large part of this can be attributed to a strong desire for in-person connection resulting from businesses moving to a remote or hybrid workforce and also the challenges presented to retaining and obtaining employees."

Corporate travel technology – improving the user experience
Organisations may find they will need to take a holistic approach to corporate travel management, moving away from focusing on the bottom line to a focus on employee well-being. With more employees and business travellers spreading their time between home, travel and the office, organisations will need future-focused technology and flexible travel policies to streamline the booking process providing a better user experience for both the traveller and travel booker. Having up-to-date travel content, risk management tools, mobile technology, travel forecasting and pre-trip approval tools will provide a more positive business travel experience for all employees in any given destination.
Pre-trip approval
Managing manual travel requests may no longer be a long-term solution. Developing a pre-trip approval process with the guidance of your travel management partner will help simplify decision-making when managing a remote or hybrid workforce. Integrating approval processes will be important for organisations to manage a steady stream of travel requests. Pre-trip approval will also assist in eliminating any missed ticketing deadlines which can add to the bottom line.
CTM Approve is a highly customisable pre-trip approval solution that provides organisations with an end-to-end approval workflow, streamlines processes and drives travel programme compliance, whilst mitigating traveller risk and minimising lost savings.
Travel and expense management
More than ever before, expense management will be vital for the visibility of travel spending enabling organisations to optimise their travel programme and identify cost savings. Paper-based expense and invoice management may lead to challenges in a remote work setting, creating an unnecessary burden on staff members and opening up the potential for errors. The use of integrated expense management solutions can help control spending and allow Finance Managers to approve expenses and automatically update them into finance management systems without needing a hard copy paper trail.
Outlining a clear travel and expense policy will ensure business travellers follow best practices and having an integrated expense management tool will help business travellers efficiently process expenses for greater efficiency and complete travel spend visibility.
Expense data can be useful to understand employee behavior and why exceptions are occurring. It offers an opportunity to address those concerns and potentially alleviate traveller friction and increase policy compliance. Pre-ticketing information, available through CTM's Data Hub, allows you to monitor traveller bookings and identify policy exceptions.
Travel risk management
Knowing where employees are is critical to supporting their health and safety. In a hybrid or remote environment, organisations will need to consider:
What to do in the event of an emergency
How will they know where their employees are located?
What contingencies does the organisation have in place?
Having access to real-time risk management tools will assist organisations to identify risks, track and communicate with their travellers no matter where they are. GTN conducted a business travel survey of a range of industries, office locations and remote work/business travel population sizes. Of the 72% of organisations that reported having a global travel policy in place, only 31% were utilising a method to track their business travel population.
CTM's risk management solutions are designed to help organisations meet their duty of care obligations while providing business travellers with the confidence they need to make business travel safer, more productive and enjoyable. From traveller tracking tools to SMS risk notifications, pre-trip risk assessments and mobile booking technology, CTM can tailor a risk management solution to meet an organisation's business objectives.
Technology is changing work culture in ways that will make business travel more important to a remote or hybrid workforce seeking to connect. For those organisations who have adopted a flexible work environment, it will be important to understand the travel behaviour and travel pattern changes, the risks associated with employee locations and also how travel policies, programmes and technology can assist to manage those risks to save the organisation unnecessary costs. Working with a trusted travel management partner to help understand and manage the complexity of this new era of business travel will be key to maximising value, safety and strategic outcomes from your business travel programme.
Do you have the right business travel solutions for modern hybrid workforces?
Contact CTM today.